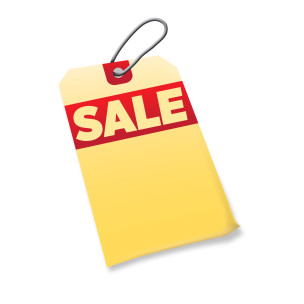 Price Point Definitions
Pricing products to be competitive in fashion markets can be a challenge; pricing that works in one retail environment may be totally uncompetitive in another.
Although there is no one formula for establishing prices for products, there are a number of strategic and technical considerations that you can make in order to determine an appropriate pricing structure. Most start up downfalls have to do with costing.
Most designers don't plan enough mark-up. They make the mistake of allowing the retailer to determine pricing and they end up manufacturing their product for nothing or at a loss.
A pricing strategy is a key component of your marketing plan. The selected pricing structure should be an integral part of your market penetration objectives. Your goals will vary depending on the target market. Are you entering the market with a new or unique product? Can your product demand a higher price because of superior quality? Your pricing decisions will be affected by your company's goals.
In pricing merchandise, the difference between an item's cost and its retail price is called the initial markup. It is usually computed as a percentage of the retail price.
Retailers can raise their merchandise margin by increasing the initial markup. In times of sharp price competition, they may lower it. In the case of a fast-selling item, a retailer may raise the price by adding another price increase, called a markup.
When merchandise doesn't appeal to customers, the retailer must reduce prices to move it and make room for new and hopefully more saleable items. The term markdown is used when a retail price is lowered. Markdowns help to clear out inventories and to draw customers into stores. Merchants always plan for some sales, but excessive markdowns erode profitability.
Pricing Structures
It is important to obtain as much information as possible on local market prices as part of your market research. Pricing information can be collected in several ways. One source is retailers and agents of similar products of equivalent quality. Inspect similar products on the market. Standardized examples of pricing criterion which currently exist in the industry are outlined below.
Off-Price
Low priced merchandise. This price range includes samples, close-outs, discontinued, previous season and irregulars. Also know as: Discount. Retailers include: T.J. Maxx, Marshalls, Burlington Coat Factory.
Budget
This is the lowest price classification in which one would find advertised brand names. Prices are below average. Promotion of this price range to consumers is often based on value. Fast Fashion retailers such as H&M fit in this category. Budget labels include firms such as OP (Ocean Pacific) which is sold at WalMart, Mossimo sold exclusively at Target, Canyon River Blues sold at exclusively at Sears, Basic Editions and Lee Jeans. Also known as: Mass Market. This approach is based on volume sales, you will, no doubt, impede competition but also produce low profit margins.
Moderate
Medium priced merchandise a step above budget. This is the price classification that most goods fall into. Labels like Joie, Free People, Jessica Simpson, and Van Heusen for Men fall into this category. The majority of Children's wear falls into this category. You should be able to match competitors prices, build a market position and produce reasonable profit margins. In general this will be extremely difficult given the small quantities a start-up will be dealing with and the cost of an in-house or independent sales rep.
Better
Medium to higher priced merchandise. These products are slightly higher profile lines that are found in department stores like Macy's. Promotion of this price range to consumers is often based on the implication of higher quality. Examples of Better lines are Bailey 44, J H Collectibles or Perry Ellis. Again, you should be able to match competitors prices, build a market position and produce reasonable profit margins.
Contemporary
Contemporary is a word bandied about the industry. It is used in many different contexts. Some think of it as a price point, as such it is usually used with a true price point descriptor as in "better contemporary," which can (depending on who you are talking to) represent either Juniors moderate or better advanced bridge merchandise. Also, there is Advance Contemporary which is a higher a price and more adventurous design than others in the Contemporary category.
Contemporary represents street wear to fashion conscience merchandise. Contemporary lines include Isabel Ardee, Clover Canyon, Current Elliott, Milly, and Michael Alexander to name a few. This is one of the the most coveted categories in the industry. It is also a realm that represents some of the best retailers in the fashion industry.
Bridge
Bridge is often the lower priced or secondary lines of designers. Bridge products have the look of designer products but are made from less expensive fabrics. Examples are Donna Karan's DKNY line, Emmanuel Ungaro's Emmanuel line and JOE for Joseph Abboud.
Designer
Designer Clothing is usually the product into which a designer pours his or her heart and soul. At this level, the designer can give free reign to creativity without concern to cost as in a bridge line. Designer clothing usually sells in specialty boutiques, or boutique sections in department stores. Examples of designer clothing are Prada, Gucci, Balmain, Lanvin, Valentino, Jil Sander, Lela Rose, and Oscar de la Renta. There is a distinct difference in price and garment construction between designer and bridge although both may appear to carry the same designer name as in Marc Jacob's case. Designer products cater to the high priced prestige or luxury market.
Couture
The highest priced garments carry the classification of couture, or haute couture. According to Wikipedia, "Haute couture (French for "high sewing" or "high dressmaking" or "high fashion") refers to the creation of exclusive custom-fitted clothing. Haute couture is high end fashion that is constructed by hand from start to finish, made from high quality, expensive, often unusual fabric and sewn with extreme attention to detail and finished by the most experienced and capable sewers, often using time-consuming, hand-executed techniques. Couture translates literally from French as "dressmaking"…. In France, the term haute couture is protected by law and is defined by the Chambre de commerce et d'industrie de Paris in Paris."
When companies we've never heard of register on WeConnectFashion and describe their product lines as having a Couture price point, we know they are new to the business. In other words, they have not done their homework.