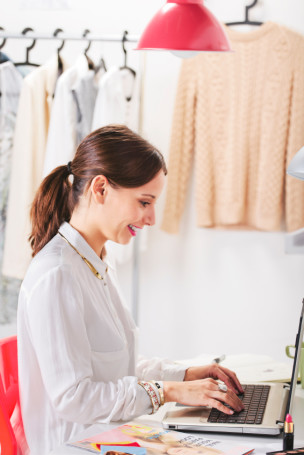 Online Media & Blog Contacts
$550
This list has 700 contacts for blogger and online media and press. Sent in excel format, this list is perfect for better, contemporary, bridge and designer level Manufacturers and Wholesalers.
Get the blogger contacts your business needs by ordering today. This list is updated every 6 months so you can feel good you'll get a great list. Details are below, add to cart for check out.
PRODUCT LINES
Apparel, accessories & fashion focused press contacts.
FEATURED BLOGS
4th and Bleeker, Babble.com, BeautyNewsNYC.com, Bitches Who Brunch, Bustle.com, Cosmopolitan - Online, The CUT, Elle - Online, FabSugar.com, Fashion Snoops, Fashionista, Fashiontoast, FreshnessMag.com, Glamour - Online, Hypebeast.com, iVillage, Jezebel, Latina - Online, LushClick.com, MadeMan, Maxim - Online, New York Daily News - Online, The New York Times - Online, OMG! Yahoo!, PopSugar, Racked, Refinery 29, Selectism, SF Unzipped, Stitches, Style Observer, Style.com, StyleCaster.com, Sugar Network, Tom & Lorenzo, Urbanette, & YouBeauty.com.
JOB TITLES
Fashion Director, Fashion Reporter, Accessories Editor, Fashion Market Editor, Features Editor, New Products Editor, Senior Editor, Editor-in-chief, Online Editor and publisher.
EXAMPLE LISTING
MODELS.com
161 West 23rd Street
New York, NY 10011
Phone: XXX-XXX-XXXX
Website: www.models.com
Contact: Wayne XXXXXX, Founding Editor
Email: XXXXXX@models.com
Industry: Fashion and Wearing Apparel; Leisure
This list can help you grow your social media reach and encourage link-backs, which is critical for your brand's SEO strategy.