NY Fashion Week Spring 2012
The best of New York Fashion Week, on the runway and on the streets from a trend agency's perspective. Featured are Fashion Snoops' favorite runway collections, their top picks for important emerging trends and inspirational mixing-it-up street style coverage. Great photos. Great report. See for yourself.
Editors' Picks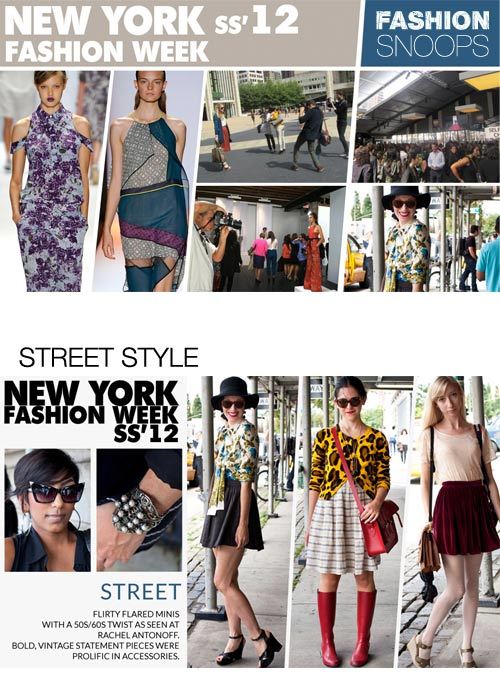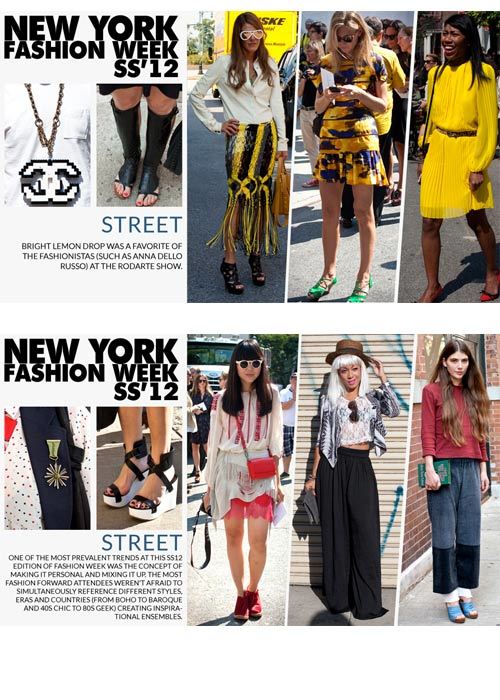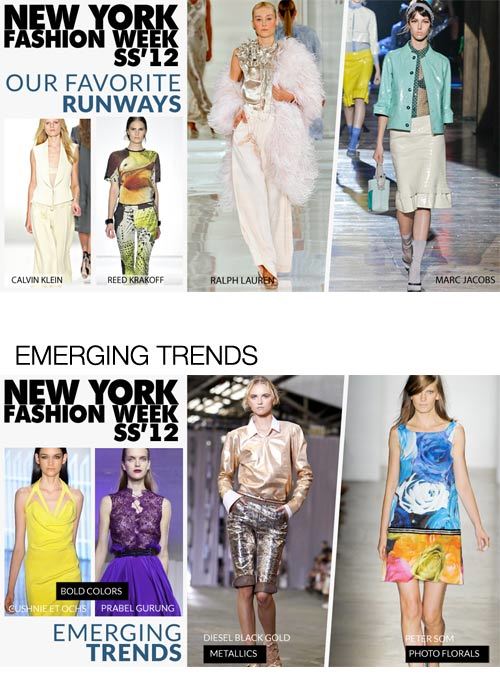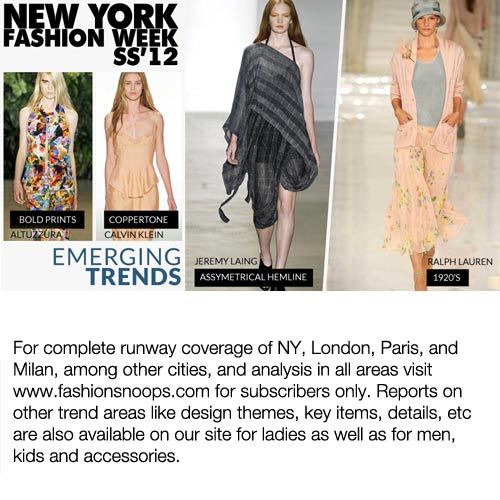 More Report Details
An in-depth analysis of design themes for Ladies, Men, and Children is available for purchase at the WCF Trend Shop. Reports on other trend areas like color, design themes, key items, details, materials, accessories, etc are also available.