New York Fashion Week Fall 2015 Women's Runway Prints
Patternbank brings you it's Print Highlights report from New York Fashion Week, Fall 2015. Here they present a concise overview of the key looks sure to influence incoming seasons. In this installment, a selection of key designers showing the strongest print trends for the season. We love Patternbank, they are our go-to source for print inspiration and reporting.
Print & Surface Highlights
Mara Hoffman A/W 15/16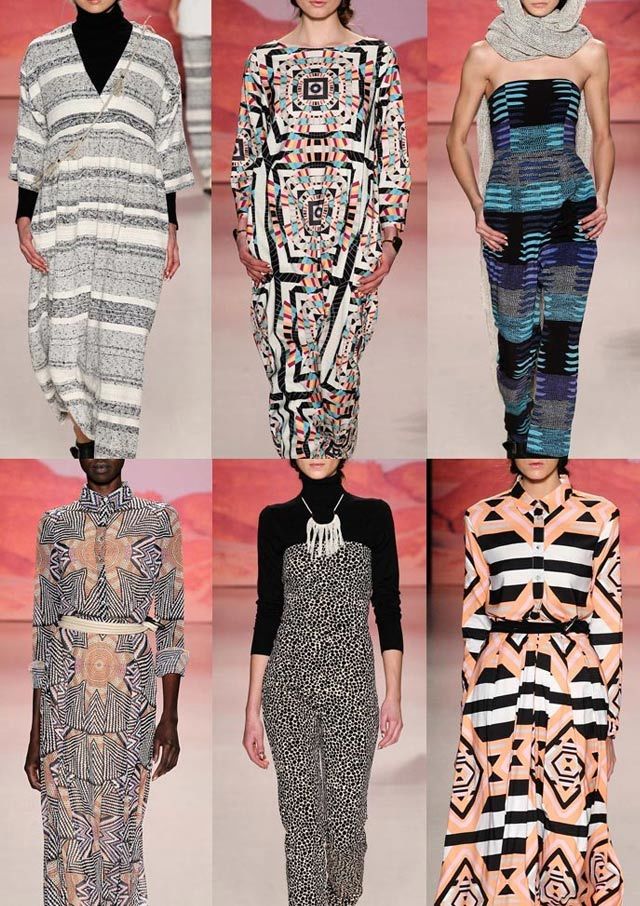 Bold Geometrics – Kaleidoscope Effects – Gradient Stripes – Micro Texture – Engineered Placements – Bohemian Edge
Mara Hoffman photos via Style.co.uk
Suno A/W 15/16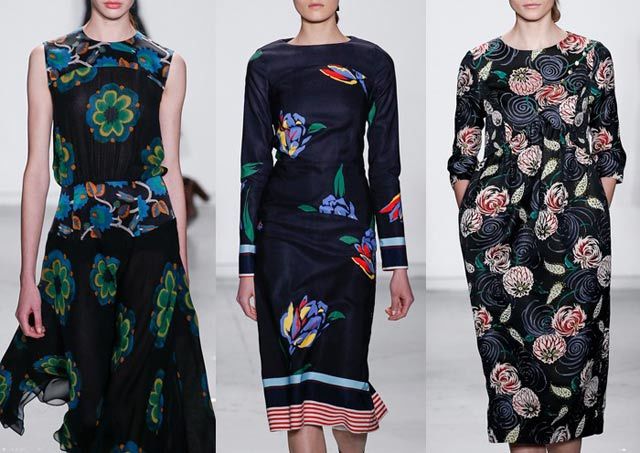 Dark Grounds – Spacial Prints – Brushed Florals – Border Detail – Varied Floral Plays
Rodebjer A/W 15/16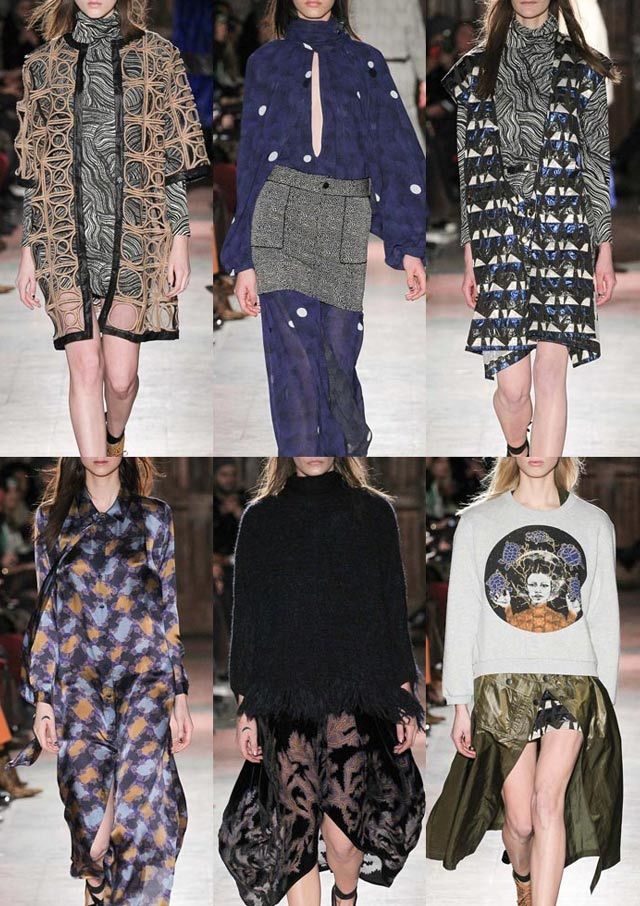 Dotted Prints – Swirling Pattern Forms – Abstract Stripes – Wave Textured Prints – Splatted Designs – Late 70s Vibe
Trina Turk A/W 15/16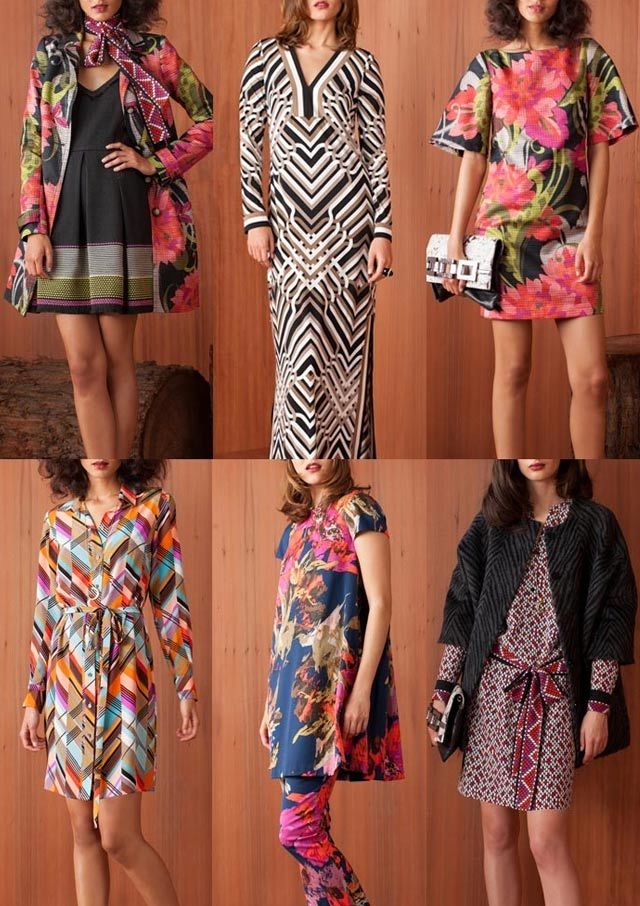 Retro Inspired Prints – Hand Brushed Florals – Kitsch Styling – Art Deco References – Large Scale Blooms
Zimmerman A/W 15/16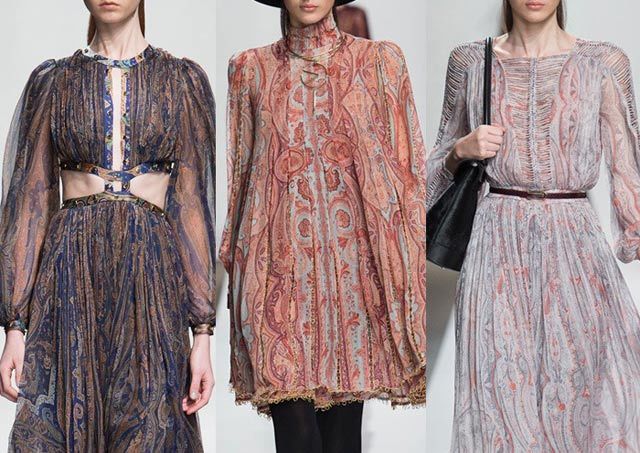 60s & 70s References – Soft Hued Paisley – Bold Colour Blocking – Abstracted Geometrics – Contemporary Boho Print Styling
Karen Walker A/W 15/16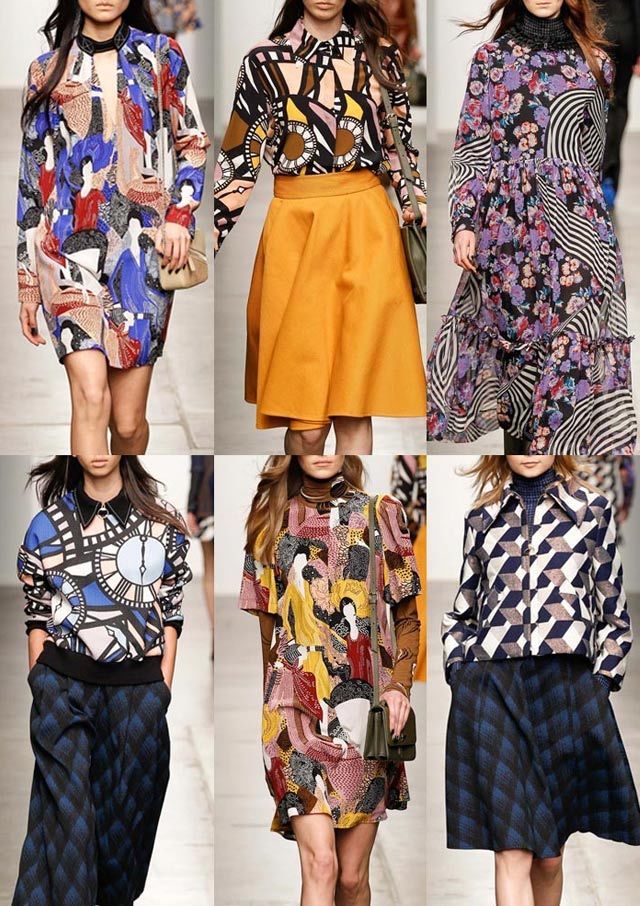 70s Vibe – Psychedelic Looks – Retro Geometrics – Optical Graphic Prints – Trippy Pattern Plays – Clock Face Elements – Floral & Swirl Patterns
Karen Walker photos via Style.co.uk
Alice & Olivia A/W 15/16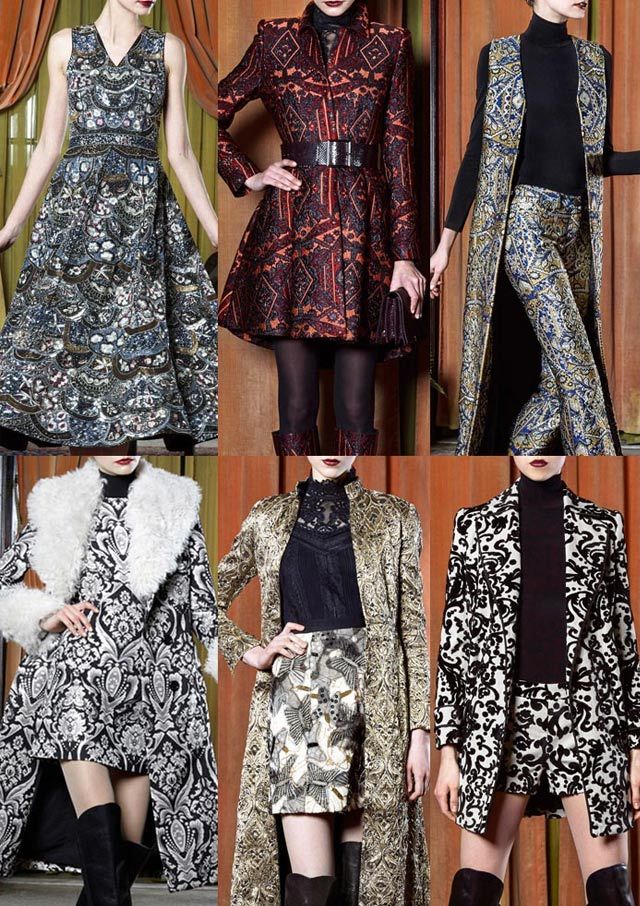 70s Boho Print References – Floral Print Jacquard – Brocade Glamour – Bohemian Prints – Rich Pattern Mixes
Alice & Olivia photos via Style.co.uk
More Report Details
Patternbank aims to keep you up to speed with the rapidly evolving world of print, pattern and apparel graphics. Our global research brings you essential inspiration ideas for graphics, prints and patterns, making patternbank a valuable resource and intelligence tool for any business, designer or buyer.
View the Patternbank New York Fashion Week Fall/Winter Print Highlights report, Part 1. With shows still coming thick and fast over the next couple of weeks the Patternbank team will be selecting the key print looks for this season. Look out for more of the catwalk collection to follow over the coming weeks.