Modern Retail Evolution, Omnichannel
Why omnichannel is so important.
Retail moves fast, and the definition of "modern" retailing is continually evolving. Just a couple of years ago the hot topic was showrooming, and a few years before that everyone was talking about the boom of e-commerce. Today, modern retail means omnichannel — regardless of the business or how it sells. Modern retail goes beyond minding the store — it's building a brand that engages and serves customers seamlessly both online and offline.
Because with technology always at their fingertips, consumers live omnichannel every day. Retailers must transform their businesses to embrace this new reality.
The National Retail Federation NRF Foundation and KPMG LLP are excited to spotlight this transformational shift in retailing. In this report, they've gathered examples from research and facts from various government resources, the media, and retail industry reports, to highlight how consumers, technology and innovation are shaping retail.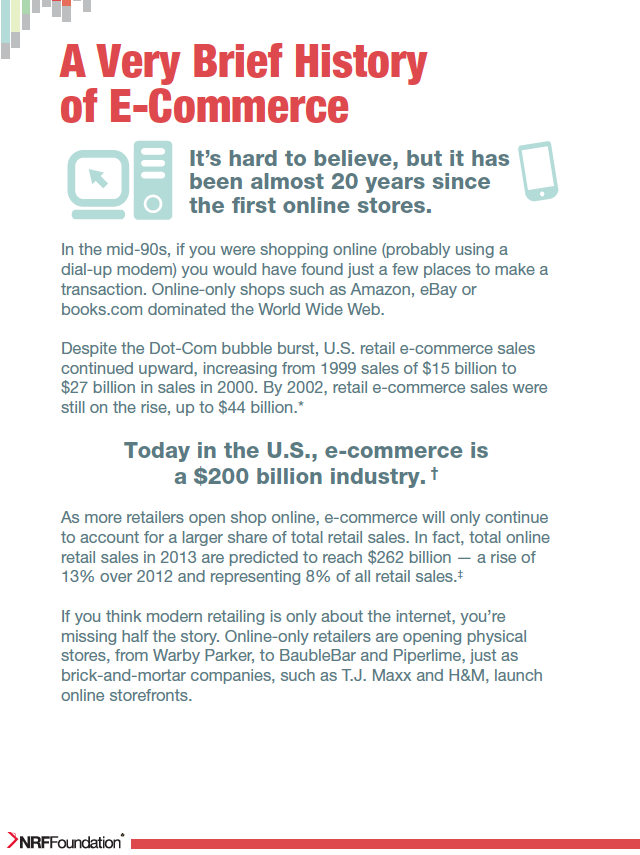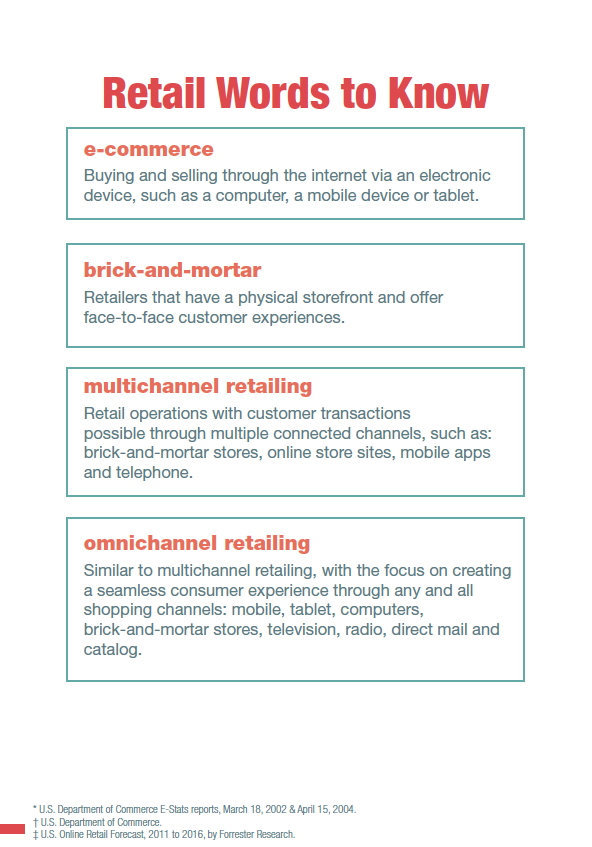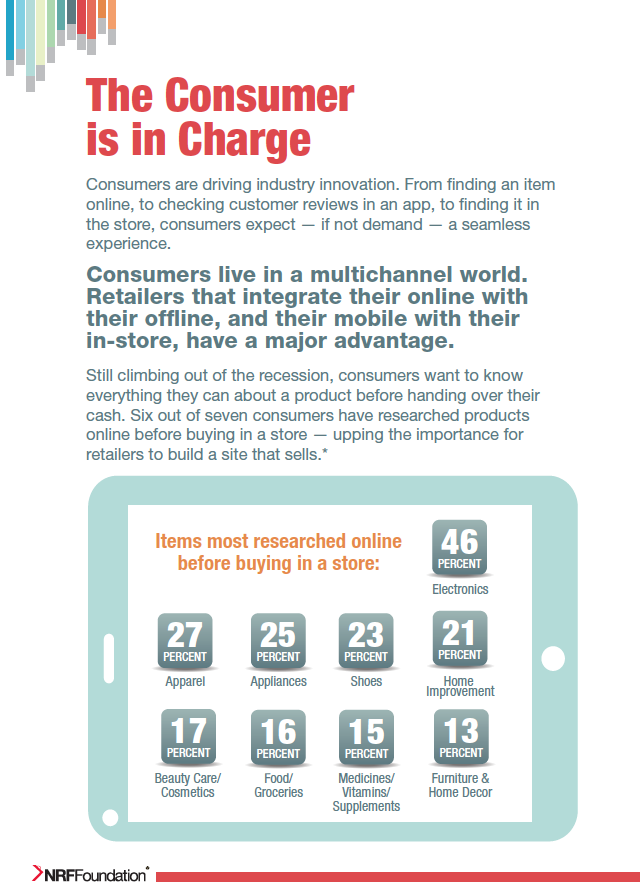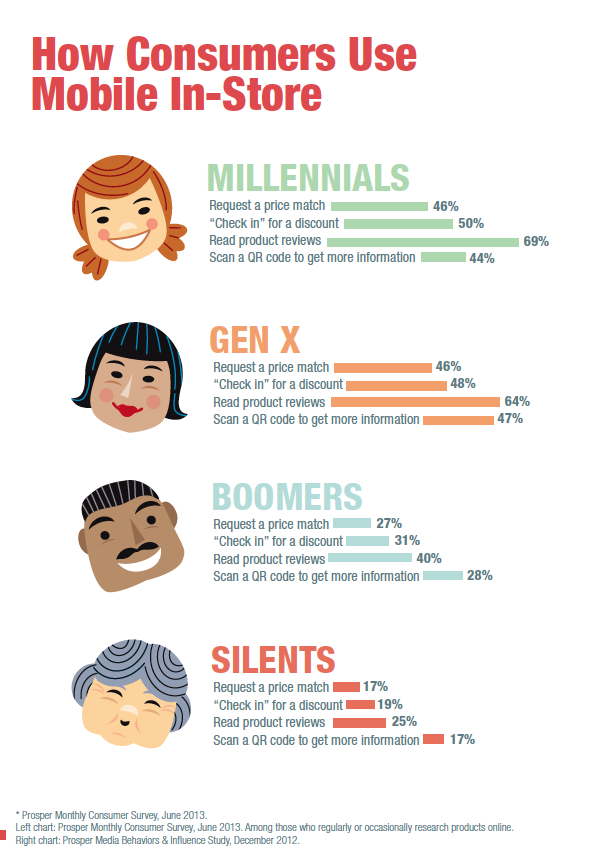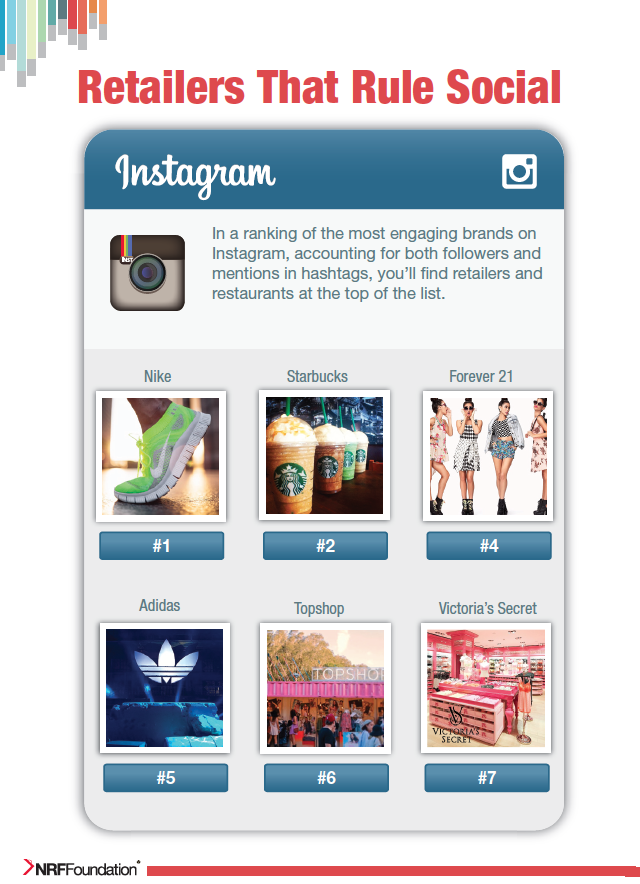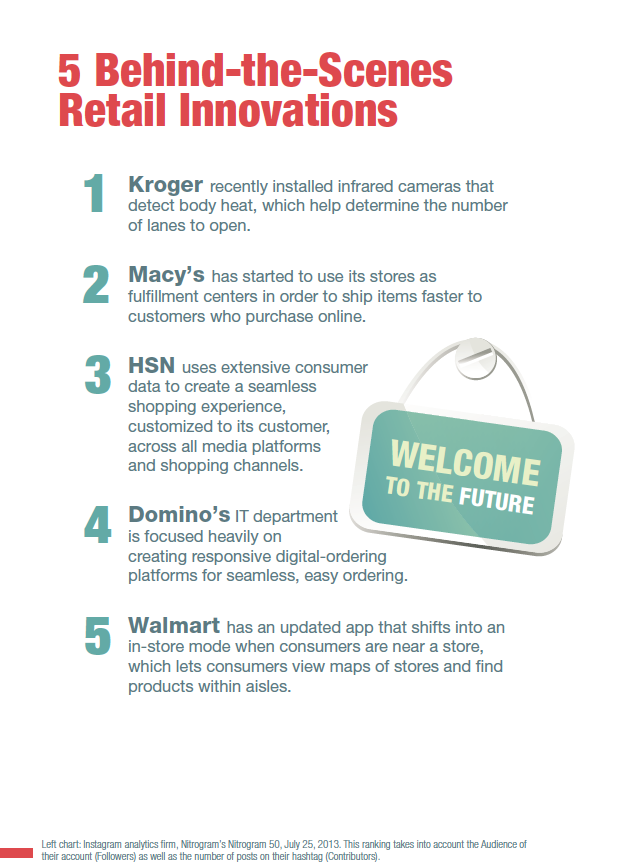 More Report Details
Visit the NRF Foundation Retail Insight Center which is made possible by generous support from KPMG.