Modern Maverick Men's Trend Report SS 2008
Spring / Summer 2008 - With roots in rockabilly and punk, Modern Maverick is a fashion leap to the antique, allowing men to explore a masculine style that is rooted in vintage American menswear. The look, in part, is cinematic, taking inspiration from westerns and authentic period detailing. With roots in rockabilly and punk, Spring/Summer 2008, serves as an antidote to well-worn menswear of recent, with brands like Black Ring (left), bringing a ruggedness in chambray shirts, denim and manly belts.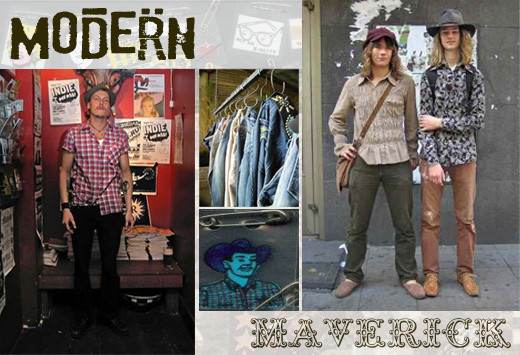 This fashion leap to the antique allows men to explore their masculine style that is rooted in American menswear in vintage Levi's, at Cultizm.com (right).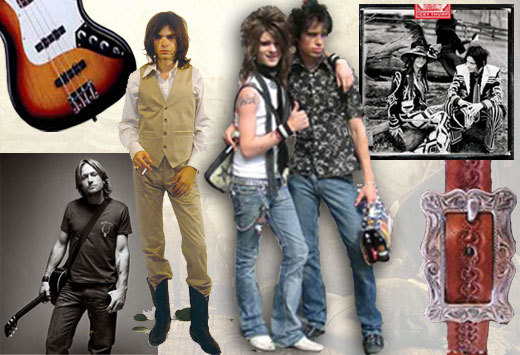 The look, in part, is cinematic, with men's clothes taking inspirations from westerns whilst maintaining its rockabilly and punk music fundamentals with references to legends such as Johnny Cash as well as contemporary artists, like the White Stripes, resulting in a masculine Americana look with attitude, as seen at, now closed Obedient Sons & Daughters (left), as well as street style (middle).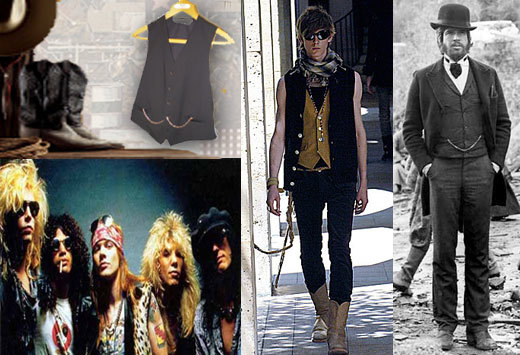 Tokyo-based label Number (N)ine, (middle) summoned the Robert Altman western "McCabe and Mrs.Miller" by way of American rock, in the form of Guns and Roses, for a positively Modern Maverick look. Buckler, (top left) also incorporated elements of the style in its Collection, with a double chain waistcoat for a subtle yet definite rock influence.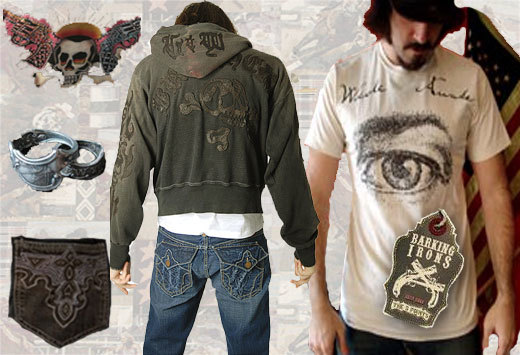 The influence extends into street-wear, with crossed-pistol Barking Irons (right) that draws on influences from historic New York, bringing with it rustic prints. Denim brands like Antik Denim (left) are also an essential part of the look as are designers draw on punk elements, with heavy embellishment, as seen at The Great China Wall which is no longer in business (middle).
This catalog was created for hardworking fashion merchandisers devoted to their consumer and their well-stocked boutiques. Above is a small tasting of extraordinary labels promised to bring any shop success.
Updated, Sept 2014.