Mildew Prints, Women's & Men's SS 2010 Inspiration
Over-exposed and blown-up images of mold and mildew are distorted, abstracted and strangely beautiful as we study nature's ecological processes. Translate these into softly bleached prints that hold a soft, distressed quality.
Emerging Trend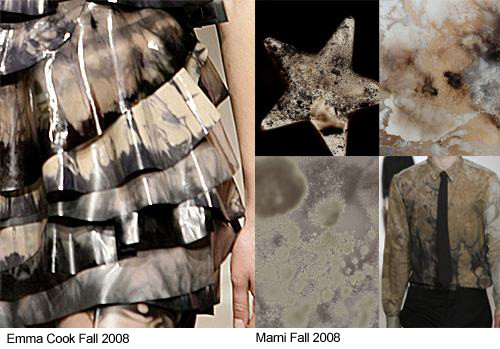 Fabrics take on the appearance of having been rolled around in the mud when presented in a realistic palette of dirty whites, charcoal blacks and murky khaki's…. Microscopic organisms and X-ray prints add an eerie organic feel.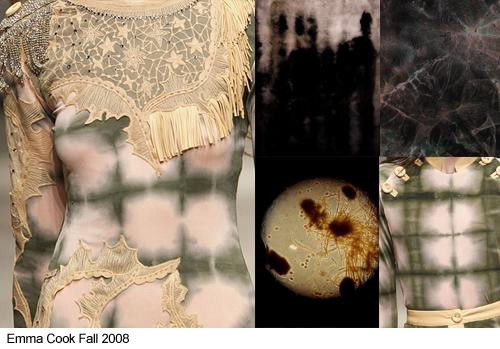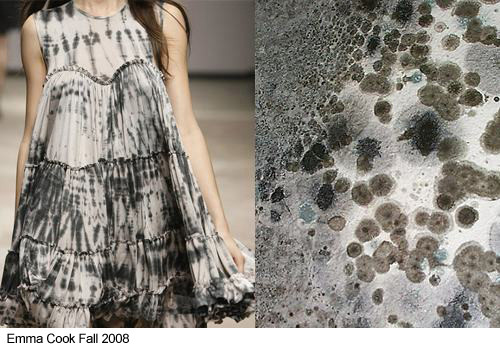 Old photographs left in sunlight fade and become bleached to leave a blurry ghost-like imitation of what was once there. Overlaid with patterns imitating fungal textures they create romantic blotched color and semi-peeled surfaces…. Marbles and mottled effects are achieved with classic tie-dye techniques.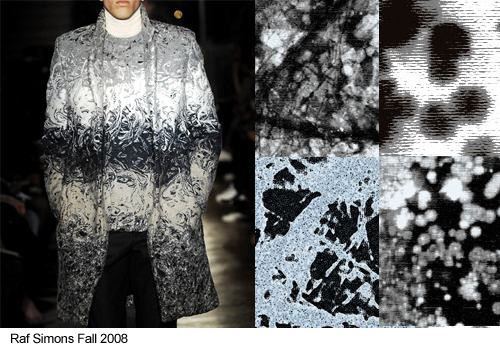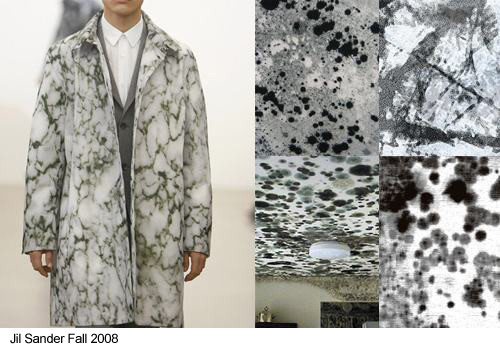 Zoomed-in prints look great when overlaid with up or downscaled variations for a layered photocopy effect of micro-organisms…. Taking a closer look, we peer under the microscopes to watch the intricate, cellular constructions that inspire delicate yet complex patterns and print ideas.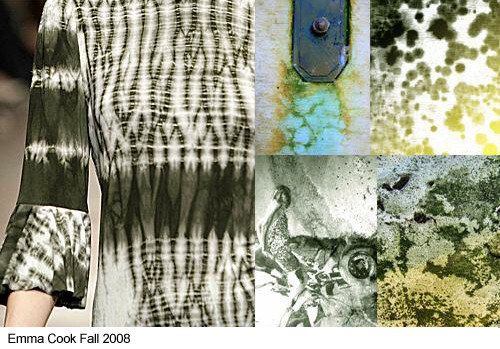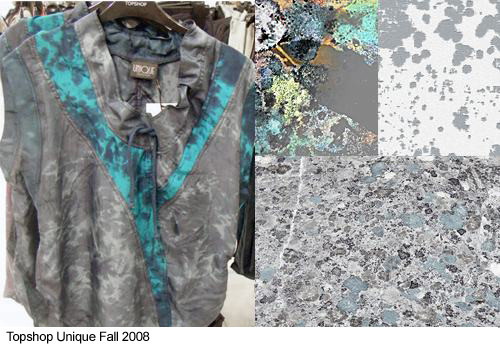 Mossy greens and photocopy prints combine, evoking the oceanic world…. For color inspiration: look to sea-worn rocks or stormy skies with subtle hints of rusted copper reds, aged turquoise and moss greens.
FULL TREND REPORTS ARE AVAILABLE NOW
Trendstop.com is one of the world's leading trend forecasting agencies for fashion and creative professionals, renowned for its insightful trend analysis and forecasts. Clients include Forever21, Ralph Lauren, H&M, Hugo Boss, and L'Oreal.