Metro Muse Women's Dress Trends
Fall / Winter 2008-2009 - With strong femininity and a touch of naivete, Metro Muse looks are made to inspire. The waist finds its way back into the fall silhouette, and together with layered ruffles and lady-like accents, offers dresses that are truly made for a muse. Girlishness is often communicated through the details. (Ardistia, left) (Nieves Lavi, right)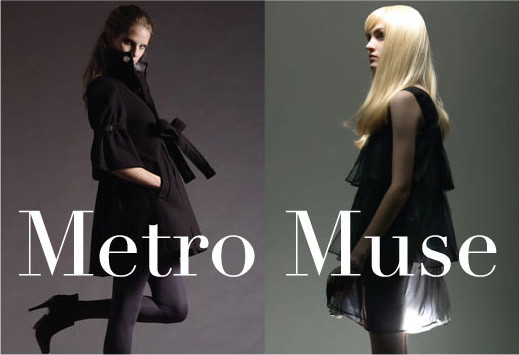 The feminine waist is embraced with dresses that define. Cinched waists in bold colors (Yeojin Bae, bottom left) (A Common Thread, middle) or with shiny adornments draw attention to the figure. (Cass Guy, top left)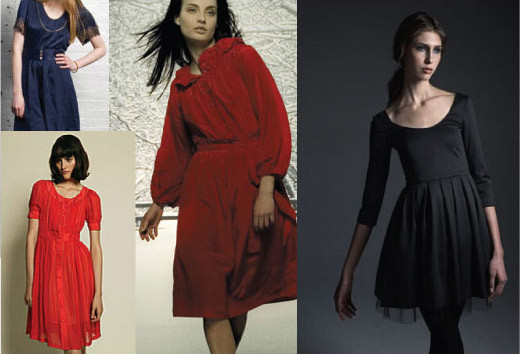 Ruffles and frills, having first appeared in 15th century women's wardrobes, have always been associated with femininity. They're back this fall: In virginal white (Ardistia, top left), bold reds (Dallin Chase, top right), wild silks (Erdem, bottom right) and muted earth tones (Gary Graham, middle), ruffles bring out the femininity in every look.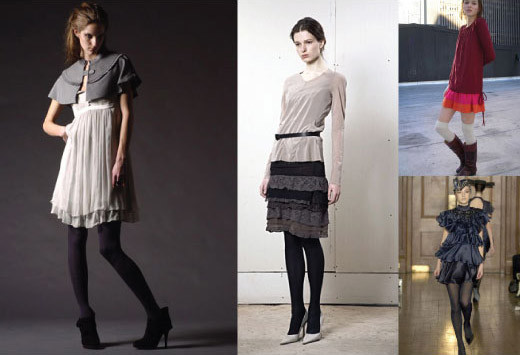 Beyond just dresses and ruffles, bows offer a feminine flair, especially when paired with palettes of pink and purple (Katy Rodriguez, middle) (Madison Marcus, far right). Paired with simpler shades, the addition of flowers offer similar effects (Tom K. Nguyen, far left).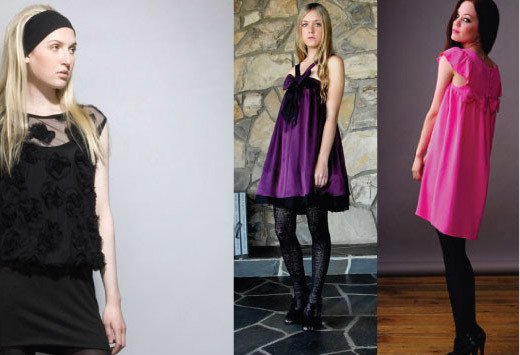 This catalog was created for hardworking fashion merchandisers devoted to their consumer and their well-stocked boutiques. Above is a small tasting of extraordinary labels promised to bring any shop success. For contact details on manufacturers shown, conduct a keyword search.