Menswear Key Color & Print Direction, S/S 2016
Menswear trend direction for Spring/Summer 2016 presented by Arena International UK offers an exclusive glimpse at three key moods, which include: Jurassic, Havana Blue, and Mineral. The report includes color, pattern, and ready-to-wear inspiration for each trend.
Jurassic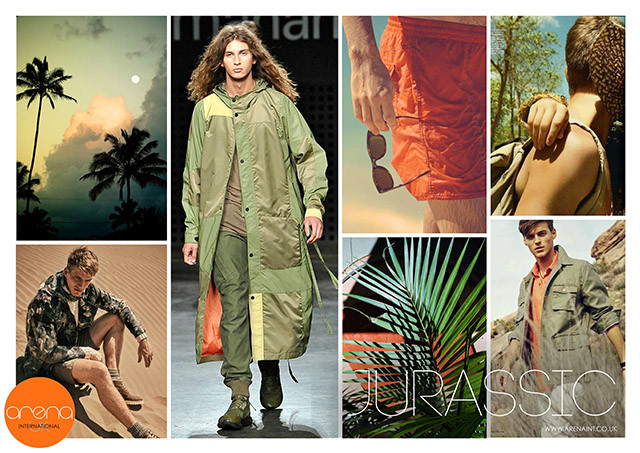 The colour palette is inspired by fiery sunsets and jungle landscapes. Technical performance fabrics add a sport feel to the trend mixed with textural surfaces and botanical print and pattern.

Havana Blue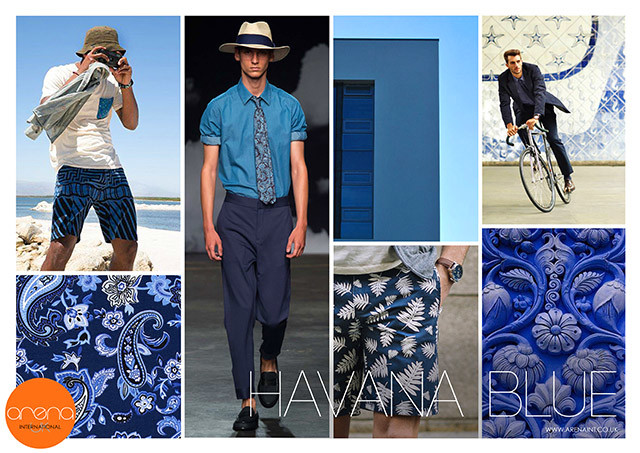 Shades of blue from soft sky through to deep cobalt are worked together in colour block effect and intricate print and pattern. Casual and formal styles mix it up for a relaxed Summer 2016 feel.

Mineral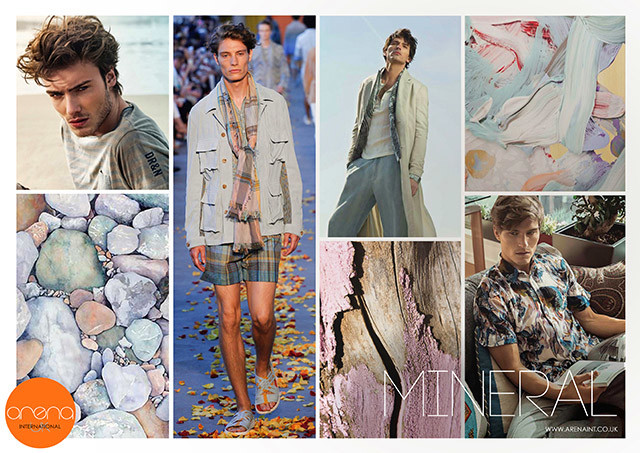 The natural elements of sun bleached wood, distressed pebbles and mineral formations create the SS2016 colour palette. Textural surfaces with plaids, faded stripes and non-prints add a relaxed and modern edge to the story.


PURCHASE THE FULL REPORT
You can find the complete Men's Spring/Summer 2016 Trend Report available to purchase now, and more information about Arena International UK by clicking HERE.