Menswear Design Forecast S/S 2018
View original menswear designs and insider analysis, which target specific areas of the market. The design pages feature key looks from the leading runway collections and inspiration from Fashion Week and Tradeshow events which influence the Spring/Summer 2018 season. Sample pages from 5 reports published Nov/Dec 2016

Shirts/Woven Tops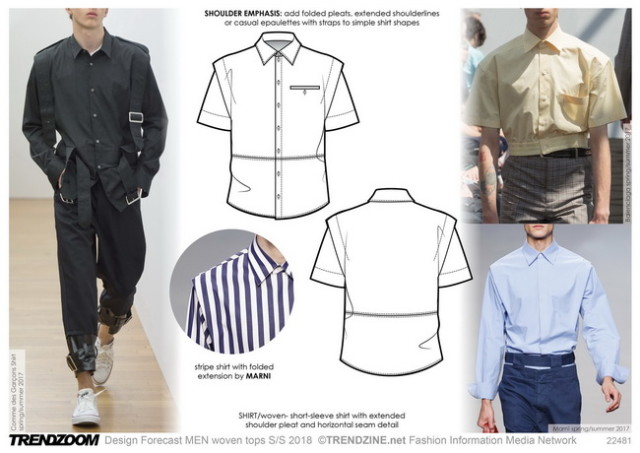 Blank-fronted shirts take minimalism to the extreme and are a great direction for formal styles. Romantic detailing is used to soften some of the contemporary lines.

Trousers/Shorts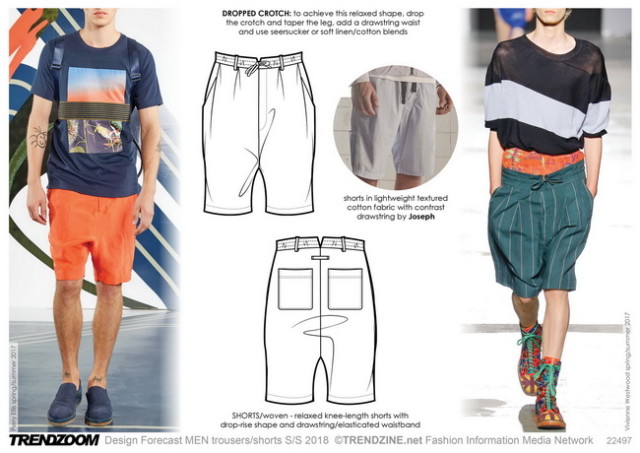 There is a subtle push towards tailoring, but generally styles remain grounded with the addition of sports detailing and the casual, relaxed attitude of streetcar.

Jersey and Knitwear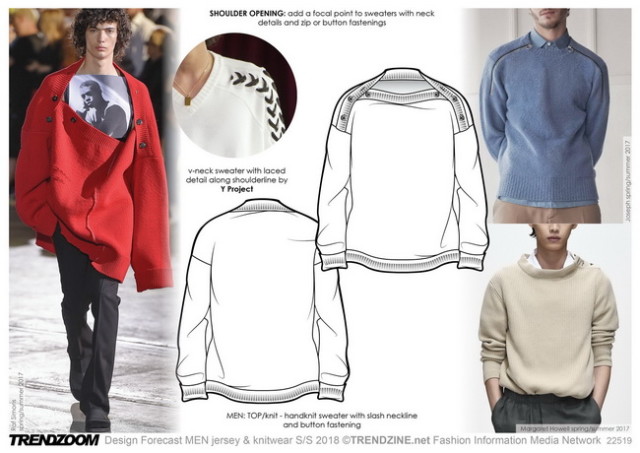 Handknit sweaters feature subtle alterations to proportions and new points of focus. The polo shirt is a key player with alternative versions for men and youth sectors.

Outerwear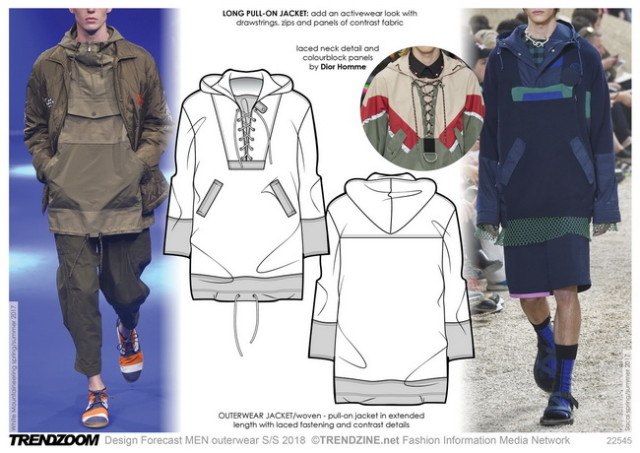 Tailored jersey adds a casual note to structured styles, and construction itself is in the spotlight with contrast stitching and visible linings.

Tailoring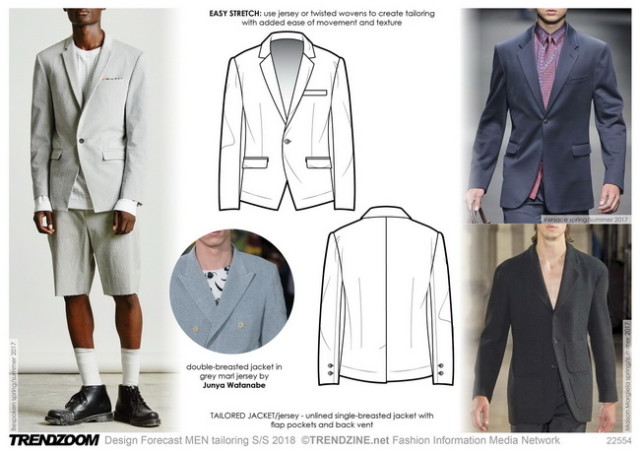 The new outerwear silhouette is dominated by unstructured shapes. Fabrics determine the finished look, which can be soft or stiff like a protective uniform.

MORE REPORT DETAILS


TRENDZOOM Fashion Trend Forecasting Service, delivers both long-term forecasting, and fast-response information to the fashion & design industries. The online, subscription service is an invaluable tool for design inspiration and covers womenswear, menswear, youth and accessory areas.


RELATED REPORTS

RELATED CONTACT LISTS PRODUCTS