Mens and Womens Spring 2012 Themes
Overarching seasonal themes for Spring/Summer 2012, a sneak peek at trends presented at Sourcing at Magic, February 2011. View galleries which include color, fabric, trim and pattern callouts specific to each theme, the season's 4 key trends are illustrated, including: Simple Picnic, Boho Spirit, Desert Adventure and Tropical Punch.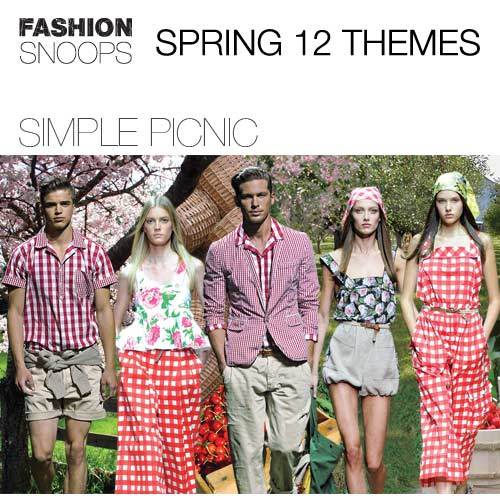 Casual looks fit for a summer picnic appear sweet and innocent and undoubtedly relaxed. Brilliant gingham checks and garden florals sit next to eyelet, linen, chambray and classic cotton poplin.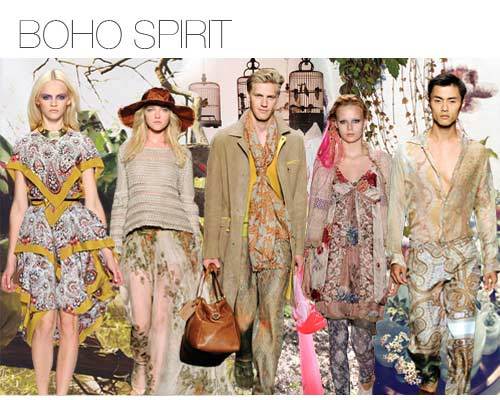 Driven by the strong 70s sentiment, this traditional bohemian expression is realized with eclectic hippie mixes of print and pattern. Paisleys, botanical flowers and ethnic border prints play amongst gauze, silk, crochet and rich embellishment.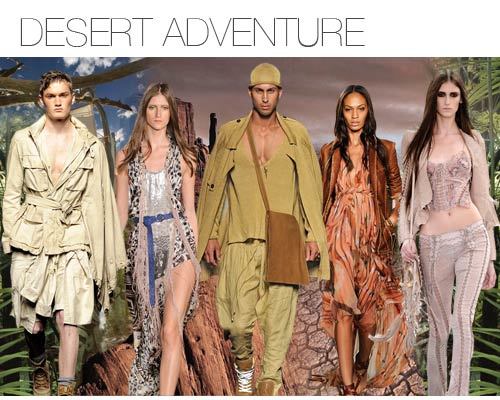 A desert expedition brings in a rugged and exotic feel with raw materials paired with animal skins. The natural feel is expressed through crinkle linen and dye techniques while prints come alive with snake, leopard, feather and reptile. Beading and fringe add extra flavor.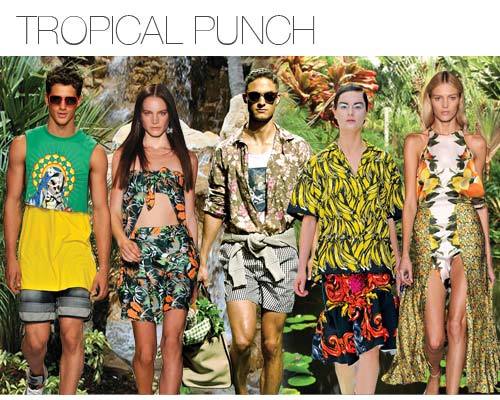 Tropical references are expressed in a bold and bright medley that puts prints and patterns at the forefront. Amazonian inspiration brings in lush jungle landscapes filler with tropical fruits. Hawaiian florals are essential and Polynesian tiki prints bring in an exotic flavor.
More Report Details
An in-depth analysis of design themes for Ladies, Men, and Children is available for purchase at the WCF Trend Shop. Reports on other trend areas like color, design themes, key items, details, materials, accessories, etc are also available.