Men's & Women's Print and Color Trends F/W 2017-18
Pattern People has just released their Fall / Winter 2017 - 18 print and color guide. Of course it is amazing. Here are four trend images from the report to get your creative juices flowing. Natural Wonders and Surreal World macro trends lead the way for seasonal direction.
Desert Alchemy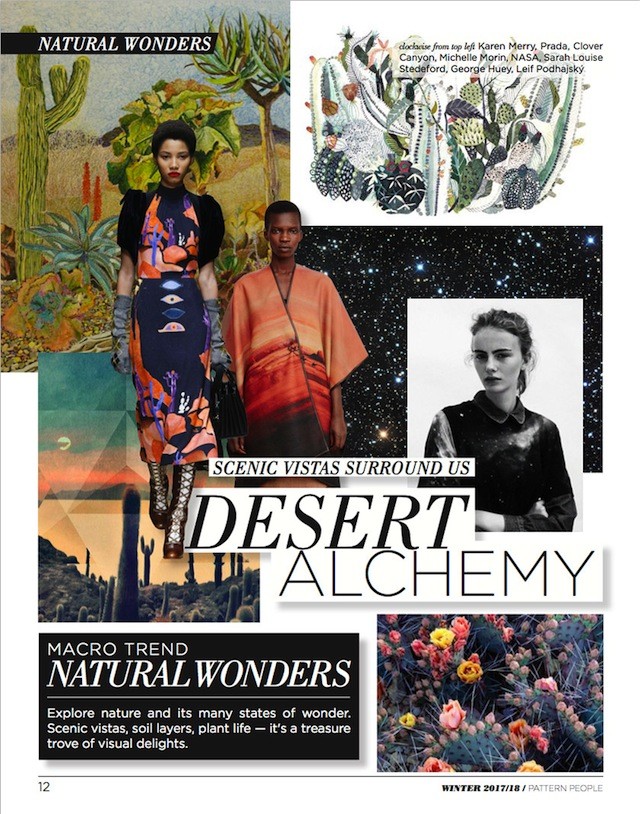 Vapor Wave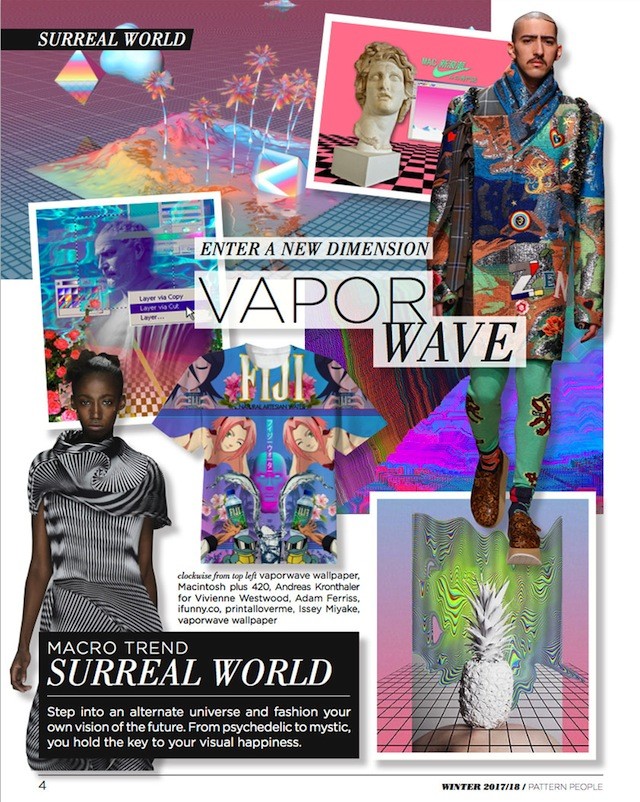 Water World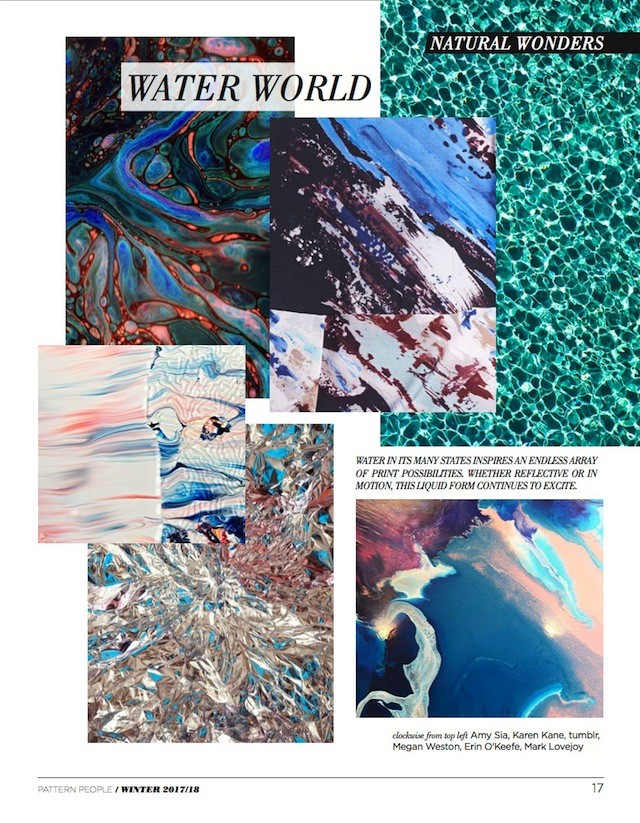 Green House Color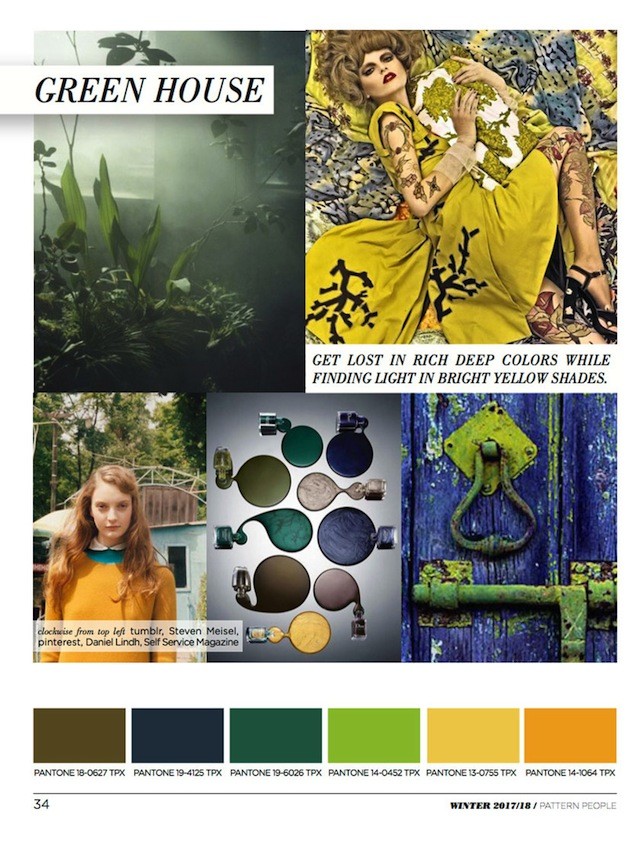 More Report Details
Kick off your design season with Pattern People's Fall / Winter 2017-18 Trend Guide focused exclusively on print and color. Key directions come to life with visually stunning imagery in easy to reference magazine-style layouts. Whether you design apparel, home goods, or surface designs, this definitive guide shows you the way to creating an exciting and market relevant collection for the Spring 2017 season and beyond.
For more surface design inspiration, visit: Pattern People.

Related Reports