Men's Contemporary Market Color, Spring 2012
The Spring Summer 2012 young men's color forecast is on display, with four themes that range from: Road Warrior, whose khaki and crimson palette gives depth to utilitarian staples; Total Eclipse, emphasizes decorative yet subtle accents; Electric Moves, with midnight blue and bright red shades that convey innovation; and Retro Rags, a blend of dark violet and green hues for the avant-garde.
Seasonal Direction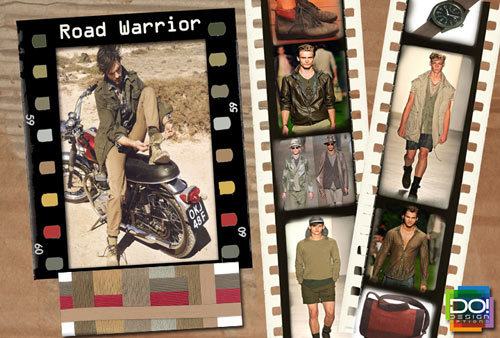 COLOR THEME: ROAD WARRIOR Khaki and crimson red tones of thunder chopper and night rod give depth to patch pockets and cuffed trousers.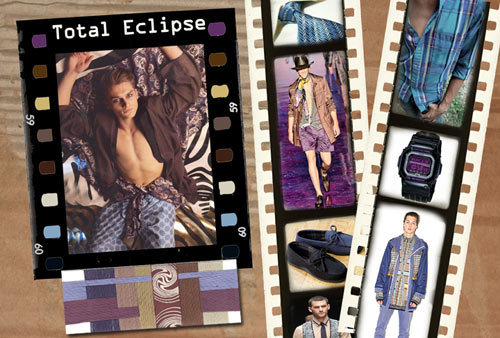 COLOR THEME: TOTAL ECLIPSE Faded blue and beige shades of unconcealed and unveil emphasize decorative yet subtle accents.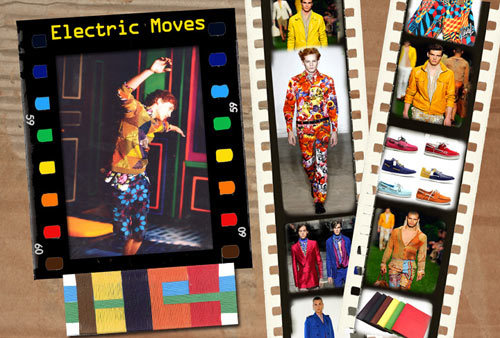 COLOR THEME: ELECTRIC MOVES Midnight blue and bright red shades of velocity and locomotion fuse with uncompromising innovation to express peculiarity.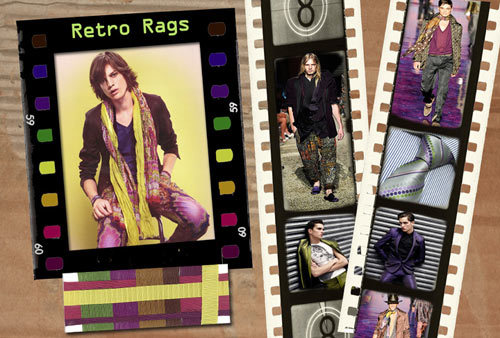 COLOR THEME: RETRO RAGS Retro Rags: Dark violet and green hues of ostentatious and avant-garde blend creative notions with supple nuances.
MORE REPORT DETAILS
Design Options, has a golbal client base, filling the color needs of large retailers to small indie design firms. Design Options Inc is dedicated to bringing Southern California's unique aesthetic to the world. Its singular, cutting edge perspective, coupled with a comprehensive knowledge of the current marketplace, fuels the company's imaginative products and high-end consulting services.