Meet Gen Z, the progressive generation: 12 to 19 year-olds
Meet Generation Z, the 12 to 19 year-old cohort, who care deeply about ethical consumption, are the most progressive generation to date, use digital technology more than any previous group, and are set to change the world with their optimism and ambition. This executive summary of the JWT Intelligence report, released May 2015, is a good start in understanding Gen Z.
Savvy, connected, changing the world
Generation Z, represents over $44 billion in annual purchasing power.
Millennials have dominated the news agenda, not to mention popular discourse, for the past few years. But now a new generation is poised to come of age—and they're a different group altogether.
Today's teenagers are characterized by ethical consumption habits, native digital technology use, entrepreneurial ambition, and progressive views on topics ranging from education to gender.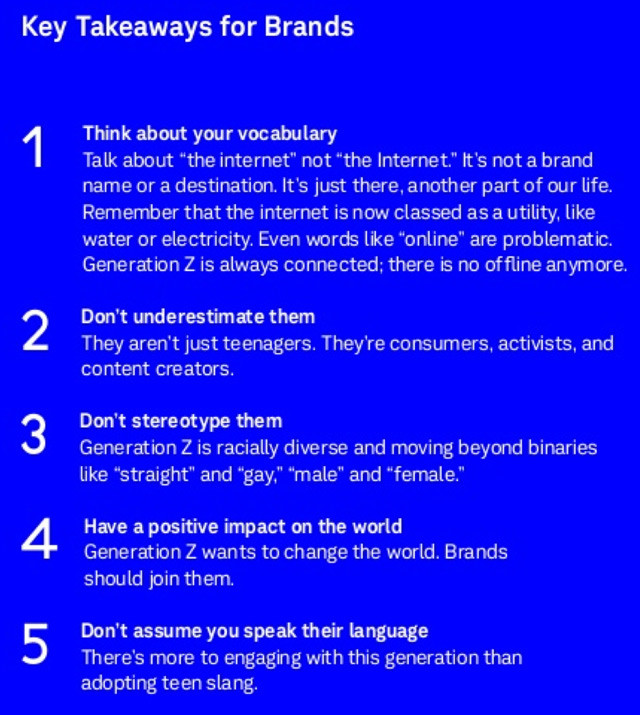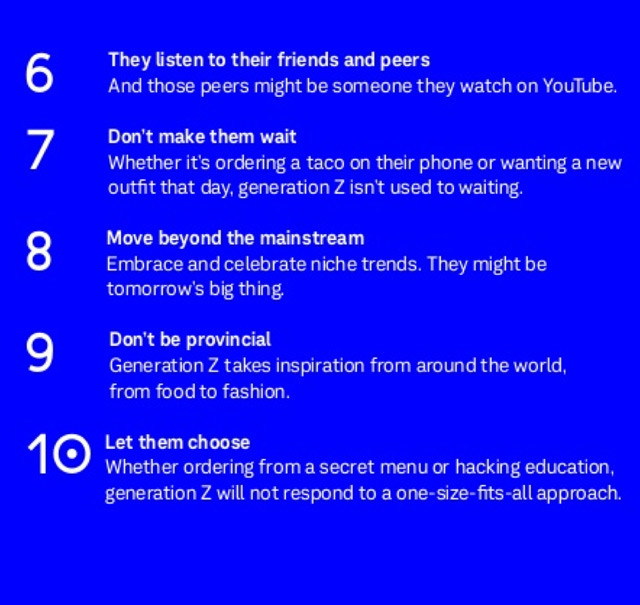 They're intelligent and confident, and—importantly for brands—questioning the prescribed norms of everything from formal education to gender politics.
"We're excited to showcase this rich study of a dynamic new generation," says Lucie Greene, Worldwide Director of the Innovation Group. "Generation Zers are a complex mixture of sophistication and wide-eyed optimism… For brands to reach this group, they will need to understand what makes them tick and come to grips with these nuances."
More Report Details
To purchase the full report or to read more visit JWT Intelligence, Meet Generation Z
JWTIntelligence is a center for provocative thinking that is a part of JWT, the world's best-known marketing communications brand. We make sense of the chaos in a world of hyper-abundant information and constant innovation, finding quality amid the quantity.