MAGIC Sourcing Galleries, Trends FW 2011-12
Overarching seasonal themes for F/W 11/12 as seen at Sourcing at Magic. View galleries which include color, fabric, trim and pattern callouts specific to each theme Through the use of vignettes and props, the season's 4 key trends are illustrated, including: Savile Row, Alpine, Sherwood Forest and Boarding School.
Seasonal Direction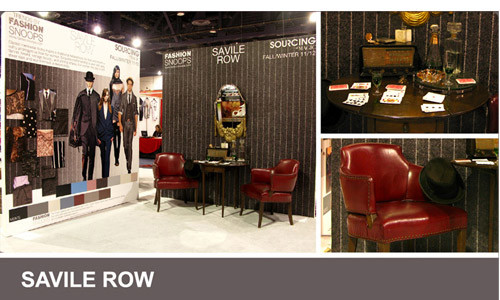 A classic menswear inspired theme realized with grey fannel, tweed and shirting stripes. Sheer's and a hint of lace create a feminine take.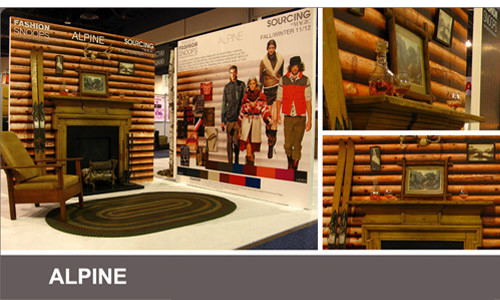 This outdoor centric theme utilizes Tyrolean patterns, fair isle stitches and blanket plaids with cozy fabrications to keep the chill out.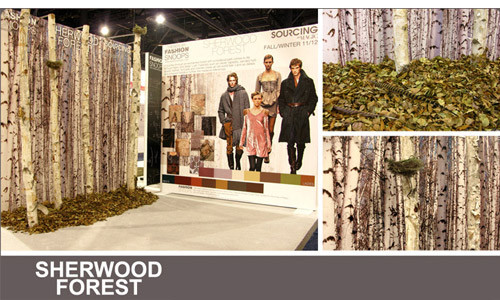 An enchanted forest theme, tinged in medieval lore with lush materials and deep saturated color.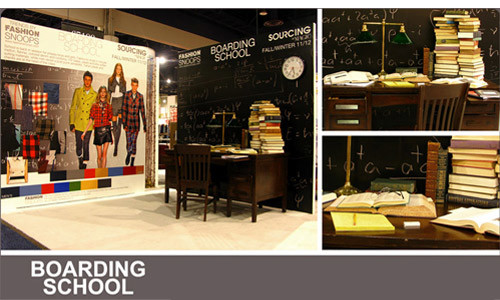 School is back in session with preppy overtones and a nod to a post punk sensibility.
More Report Details
An in-depth analysis of design themes for Ladies, Men, and Children is available for purchase at the WCF Trend Shop. Reports on other trend areas like color, design themes, key items, details, materials, accessories, etc are also available.