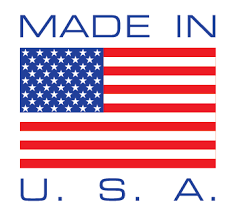 Made In USA Case Study
Recently, a talented New York City based fashion designer approached us to help launch her handbag collection. Her vision was to design a fun and utilitarian leather handbag collection at lifestyle price points below $300 US dollars.
When we sat down and did the math with her, we determined it would cost an average of $90 to $120 per handbag just for labor if produced the collection from New York, and when we included the leather, lining and the hardware, a complete handbag would cost approximately $175. Using basic industry standard pricing mark up, she would have to sell her products at $790 retail and $420 wholesale, which clearly priced her out of her initial plan of building a brand with lifestyle prices points.
Moments like these are when brands are faced with making critical decisions.
She could:
Cut production cost by changing the product designs (fabric, hardware, stitching, etc) to keep her target retail price point and maintain the production in the US

Raise her retail prices above her initial goal of $300 and charge a premium to her customers, risking limited sales due to high price points as a new brand

Take the production overseas which would reduce her unit cost by up to 50%, but increase her overall initial capital investment due to a rise in the production quantity minimums
In this case, she has critical decisions to make about the direction of her business and where she wants to position her brand in the marketplace.
Raising the production quantity means a higher capital investment on her part due to larger order minimums from overseas factories (even though the product will cost less).
Many emerging fashion designers I work with choose to produce their collections locally here in the US because they lack the capital and the production volume to meet overseas manufacturing minimums, proudly attached the "MADE IN THE USA" logo next to their brands. Many are happily surprised they are able to afford this option after raising prices of their overall collection to ensure business profitability. In this case, price ended up being the determining factor of where this brand made her initial run of production.
Why this solution worked:
Production needs to be in the upfront of the risks assessment in order to ensure that the business can be profitable if produced in The USA. In general, the USA has a clear advantage over offshore manufactures when it comes to small batch production, especially for American brands.
Most American factories are willing to take on smaller minimum production quantities like they did for this brand for a higher unit cost, which translates to smaller overall initial capital investment for new, smaller or startup brands. Although it is a less profitable approach, it is ideal for brands at "proof of concept" stage when testing out the market response to their products, or companies who are able to charge a premium for a unique product value proposition who then pass the extra cost to their consumer.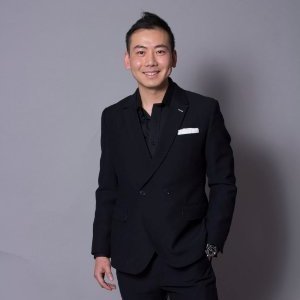 Aaron Luo is the cofounder and CEO of Terracotta Partners a boutique fashion production and sourcing agency based in New York City, specialized in helping start-up and scaling brands by managing their "on-shore" and "off-shore" sourcing and production operation. He is a contributor to the WeConnectFashion "How-To" series.
Great Resources for USA Factory Connections