London Fashion Week Trend Report
Fall / Winter 2008-2009 - Sarah Harris has all the highlights from the front row of London Fashion Week showcasing Fall and Winter's most current and fashion forward designs. Much to the delight of designers and their throng of attendees, London Fashion Week kicked off under perfectly blue skies. The week was opened by Sir Stuart Rose and Sarah Brown, introducing Harold Tillman, the new chairman of the British Fashion Council.
Below is a recap from Day One to Day Six of some of the London's brightest stars in fashion design. For full photos and details, read Sarah Harris' recap and London Fashion Week's full archive of all designers who presented their work.
Day One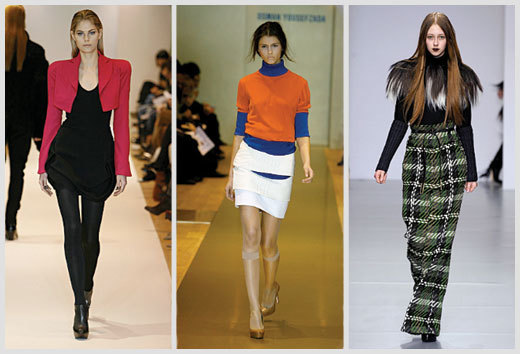 Featured left to right: Jean-Pierre Braganza, Osman Yousefzada and Jaeger London)
Day Two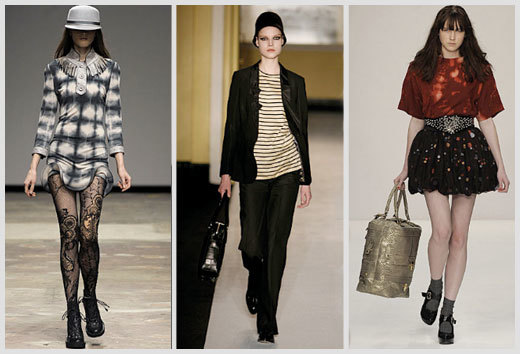 Featured left to right: Emma Cook, Paul Smith, and PPQ)
Day Three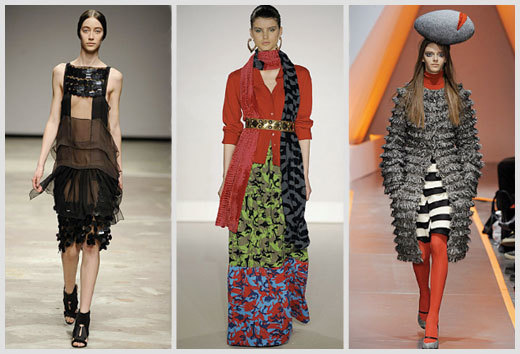 Featured left to right: Christopher Kane, Duro Olowu, and Basso and Brooke)
Day Four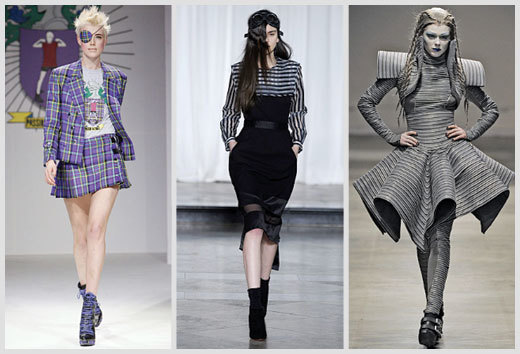 Featured left to right: Henry Holland, Richard Nicoll, and Gareth Pugh)
Day Five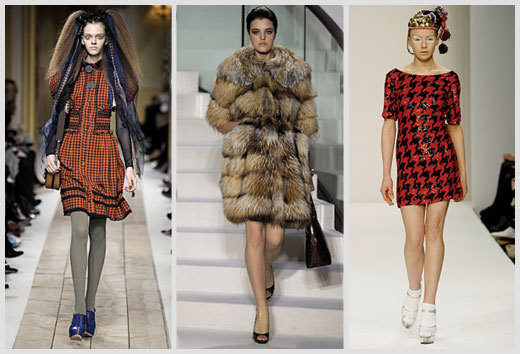 Featured left to right: Luella, Asprey, and Ashish)
Day Six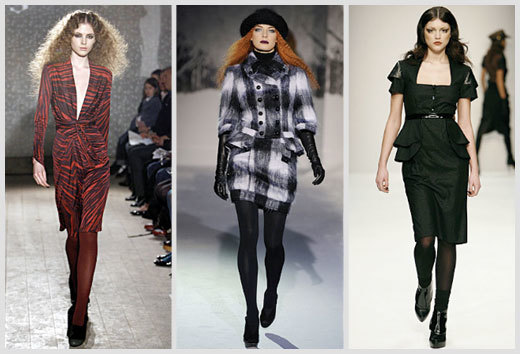 Featured left to right: Allegra Hicks, Julien Macdonald, and gavin Douglas)