Kid's Trend Report S/S 2011 CIFF
Season Themes Childrens: On view are the latest trends for the Children's market, as presented at the August CIFFKids tradeshow. Four distinct trendlines, each has substantive material, both visual and descriptive. Themes: Tiny Preppy whimsy, Little Pioneers sporting gold digger looks, Small Dockers, and CIFF Kids Garden. Presented on WeConnectFashion, courtesy of {::event fido="INFSC0000360" /}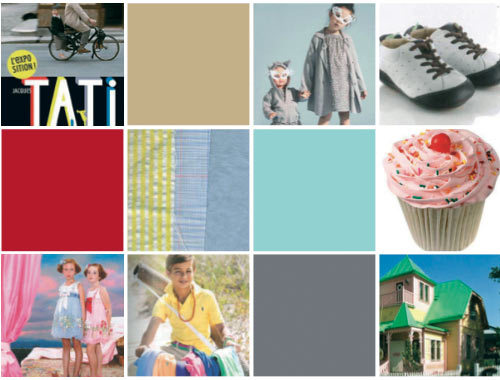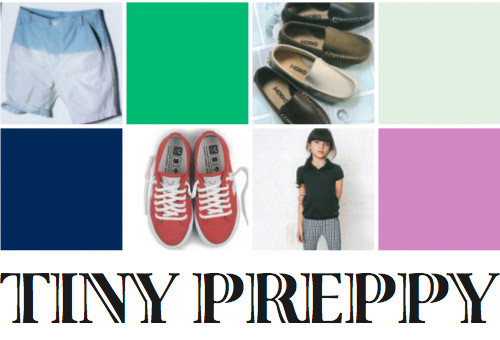 TINY PREPPY
A ludicrous and whimsical universe with flashbacks to innocent times of childhood nostalgia. Like the Astrid Lindgren universe around Pippi Long-stocking and her friends Tommy and Annika. With this wave of good humor stress and worries all disappear into rainbow colors in a universe looking like a sixties' musical.
Colors concentrate on essentials and the focus is on simple motifs, polka dots, gingham and schoolboy checks. The idea of getting back to pretty basics inventing a new casual chic displaying respectable simplicity.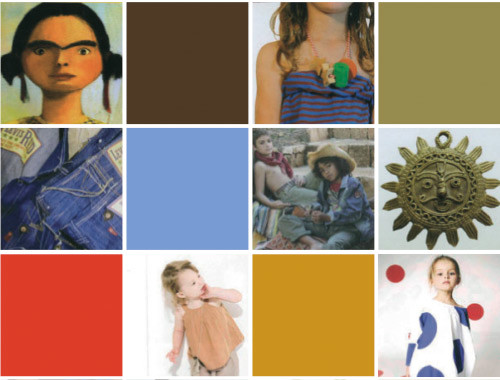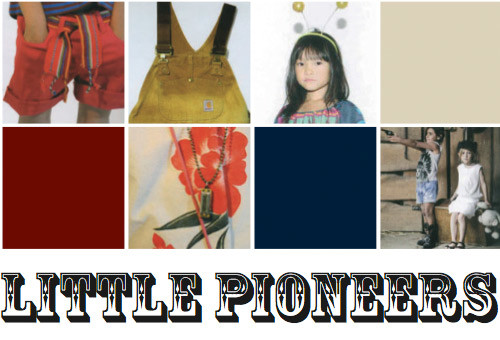 LITTLE PIONEERS
Going west and rediscovering the Americas. Little adventurers are sporting a gold digger look in a universe of graphic folklore and workwear inspired by Mexican, Peruvian an Indian style.
In a mix with dip dye, naive embroidery, cross stitching and rough trims. Cowboys and cowgirls create a refined look playing the harmonica in an original denim mode.
Warm colors are contrasted with ink blue and illuminated with bronze.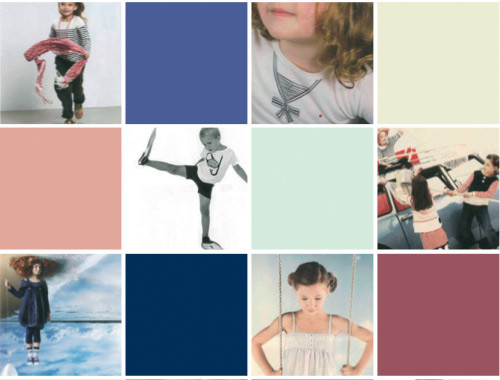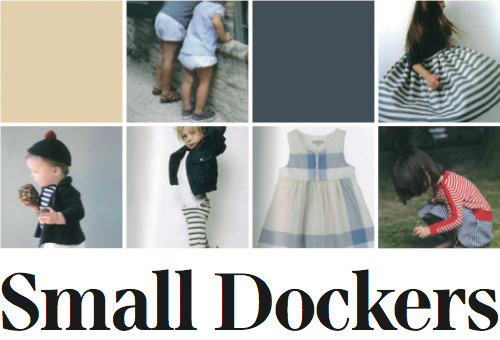 SMALL DOCKERS
A fresh respectful kind of design for daily life sets the scene at the crossroads of Asian refinement and Nordic humanist spirit. Looking out into the world from the docks – you see sailor stripes and bold styling with a hint of French seaside. Little urban nomads are ready for summer by borrowing and gathering from all over the world. Recycle uniforms, energize basics and go for stripes. Denim provides a friendly rebel look fitted, faded, going for contrasts with punchy graphics.
With a hint of nostalgia ribbons are tied casually. Beautiful shirting, crepon and twills create harmonies of clean neutrals.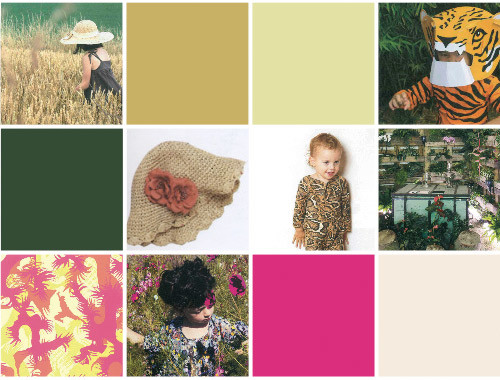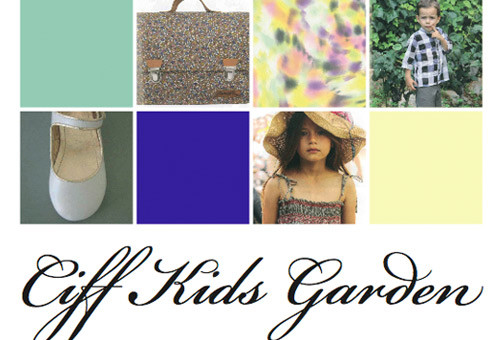 CIFF KIDS GARDEN
The focus on saving the planet is present in this theme. In a dreamworld of ones own, an imaginary paradise garden between earth and sea, inventing a new kind of aesthetic. Flora and fauna, oceans and rivers are present everywhere.
Gardens provide a new kind of camouflage blending exotic flowers and animals with tiny flowers and greens. Bare legs in the do-it-your-self herb garden. Nature offers us a poetic plantlike palette. Liberty print, persian flowers adds to the charm of cool cotton.Taking flight in the rustle of kites, weight-less materials in vibrant shadows adds to urban sportswear.
Download the trend report, as presented at CIFFKIDS. It's great.