Kid's Lifestyle Report SS 2013
On view, a children's trend forecast for the Spring Summer 2013 season. Four moods with color boards to inspire anyone who develops or markets children's apparel, accessories, toys, and home products. Themes include: Sweet Dreams, a whimsical trend… Eureka, order and randomness collide… Urban Warrior, brings a sense of adventure with iconic Native American totems… Twisted Carnival, weird and wonderful, charming Victorian circus imagery.
Children's Market Spring / Summer 2013 Trends
SWEET DREAMS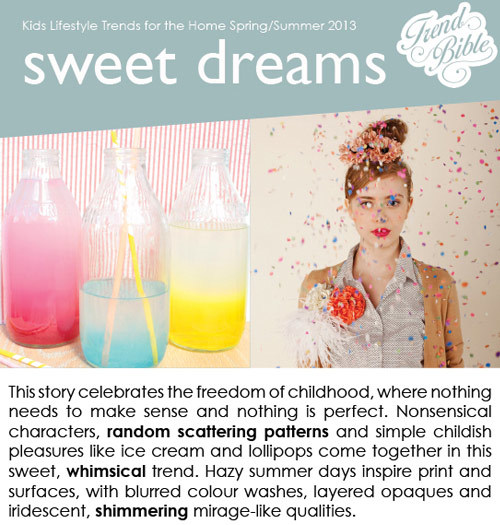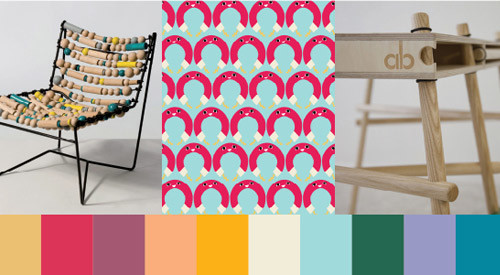 EUREKA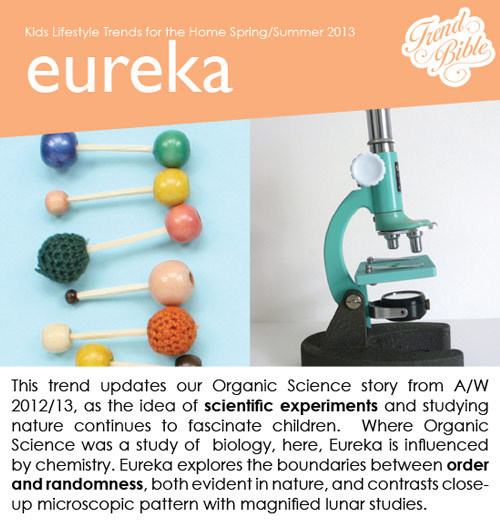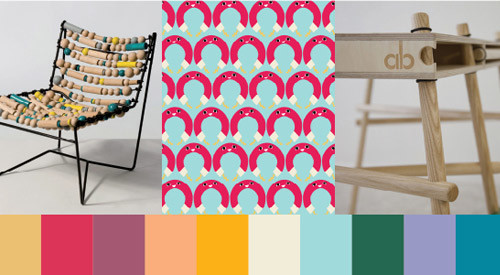 URBAN WARRIOR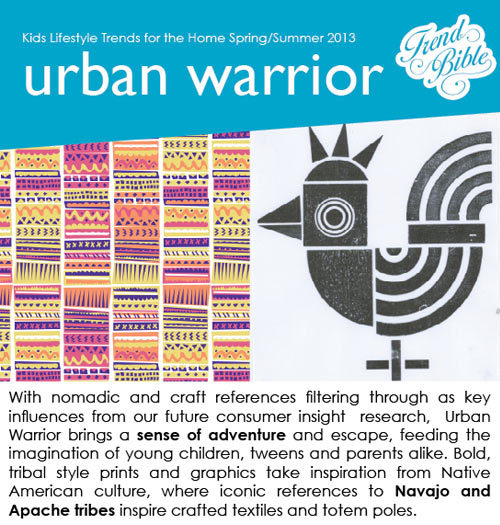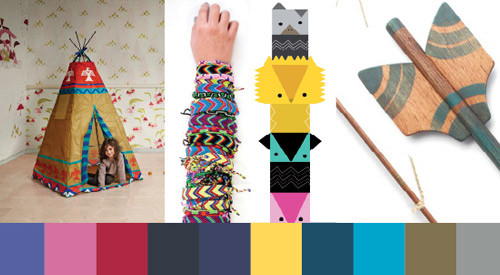 TWISTED CARNIVAL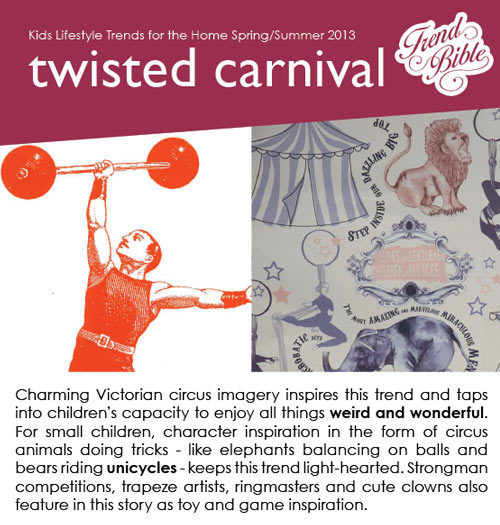 MORE REPORT DETAILS
Trend Bible, a new generation trend forecasting agency specializing in home interior, kid's lifestyle and packaging trends.