Kid's Color Trends S/S 2014
Four color themes for the Children's Spring / Summer 2014 season are presented. Included are themes for both the Boy's and Girls' markets: Camp Fun, Nature Lovers, Smile Bright and Young Reflection. View color boards, palettes, and theme descriptions along with visual cues that capture the mood of the incoming season.
Camp Fun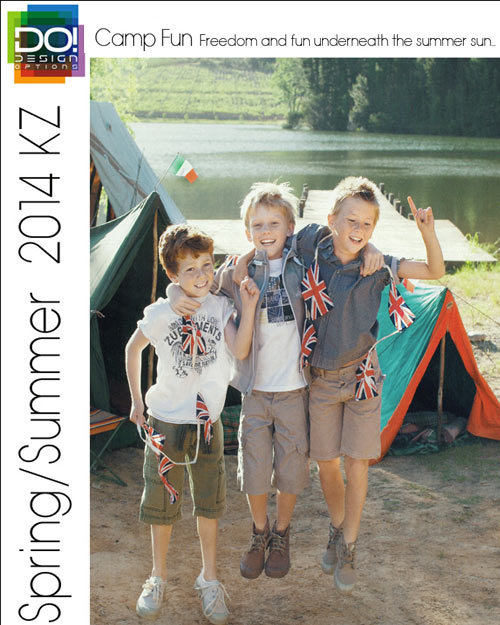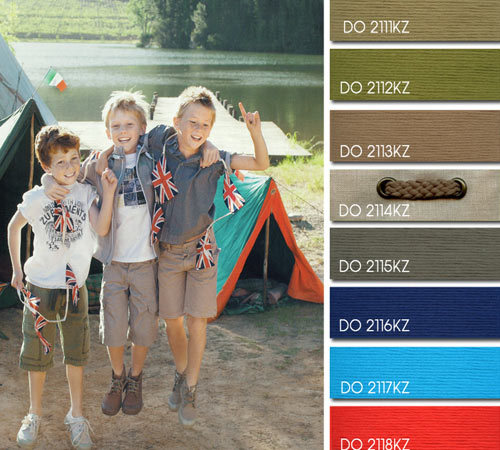 Camp Fun
Freedom and fun underneath the summer sun… Camp Fun. Khaki and light blue shades of cabin laughter and amusing canoeing convey crafty and animated notions on cotton jersey and rugged burlap fabrications. Tan and grey colorations fuse with boisterous deliberation to accentuate youthful distinctions on a vast backdrop of natural fibers. Flecks of coral indicate an element of contagious playfulness and utter joy. Energetic with a spirit of self-reliance… Camp Fun.
Nature Lovers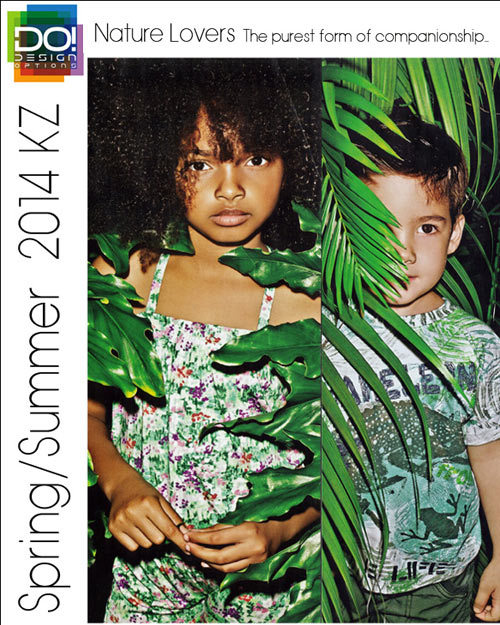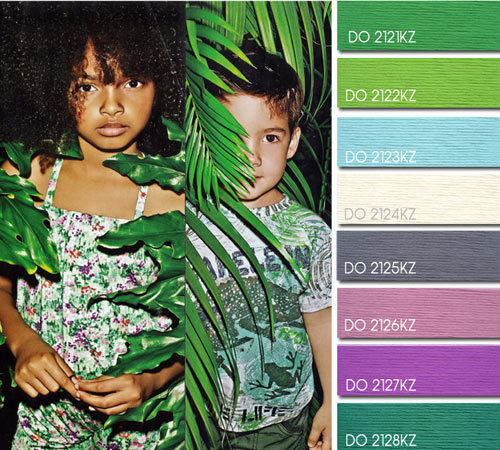 Nature Lovers
The purest form of companionship… Nature Lovers. Mossy green and light sky blue hues of anatomical and intuitively diverse give fluidity and versatility to definitive fabrications. Mauve tones and teal expressions are complimented by hints of light silvery purple to create diversity within an atmosphere of earthy elements. Inconspicuous shades of bisque give originality to transparent subtleties. A creation of complete adoration… Nature Lovers.
Smile Bright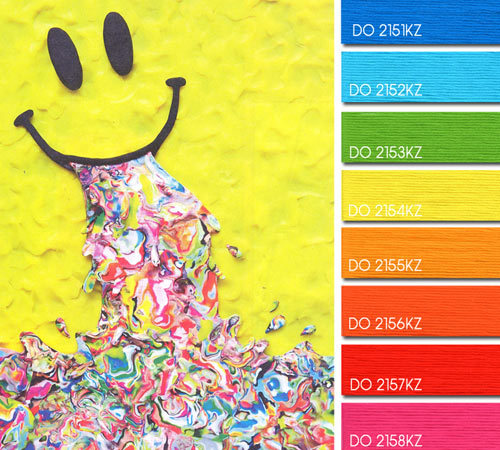 Smile Bright
Bubbly and buoyant gestures of jovial youthfulness… Smile Bright. Red and orange shades of lucky break and good fortune add luminosity and zest to a canvas of delightful ingenuity. Saturated finishes of pink and lime green indicate carefree elements of imaginative articulation. Yellow and sky blue tones of tickled pink and can't complain add the perfect finish to a backdrop of unexpected vibrancy. Expressions of joy that inspire and elate… Smile Bright.
Young Reflection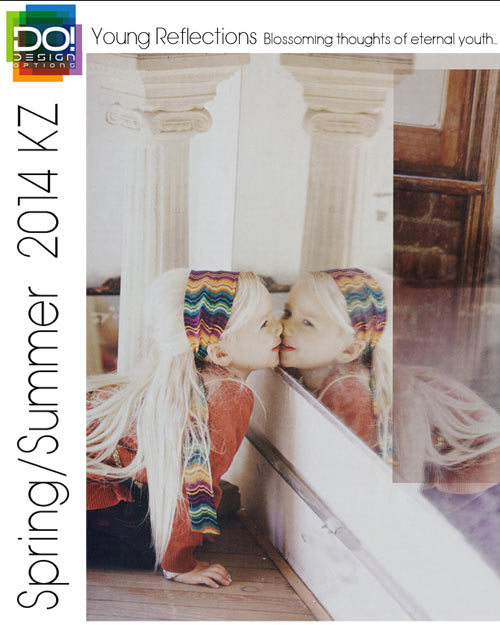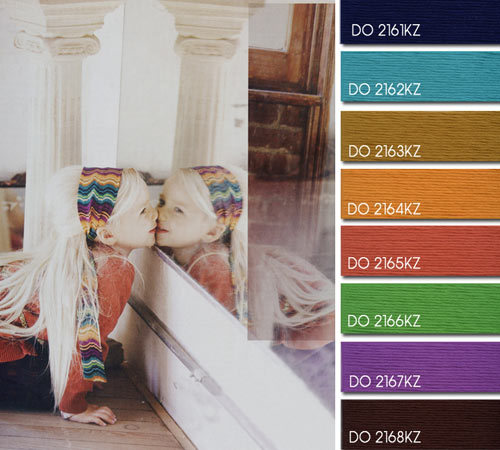 Young Reflection
Deliberate considerations from an impressionable heart… Young Reflection. Navy blue and chocolate brown tones of vulnerable contemplation and girlish observation indicate unpretentious imagination on cotton batiste. Orange and coral shades of childish aloofness and innocent daydreamer coalesce unassumingly to evoke a notion of mischievous curiosity. Blossoming thoughts of eternal youth… Young Reflection.
MORE REPORT DETAILS
Design Options, has a golbal client base, filling the color needs of large retailers to small indie design firms. Design Options Inc is dedicated to bringing Southern California's unique aesthetic to the world. Its singular, cutting edge perspective, coupled with a comprehensive knowledge of the current marketplace, fuels the company's imaginative products and high-end consulting services.