Kid's Color Spring 2012 Trend Report
Color Trend Report Kid's, Contemporary: Four color themes for the Children's Spring Summer 2012 season are presented. Included are themes for both the Boy's and Girls' markets: Sophista-Kid, tones of wheat & taupe mingle in a fun loving attitude; Pretty Princess, orange-pink is the news here; True Prep, adds genius to the basics; Street Beat, slate gray &amp spring green tones provide a new tempo for tween wear.
SOPHISTA-KID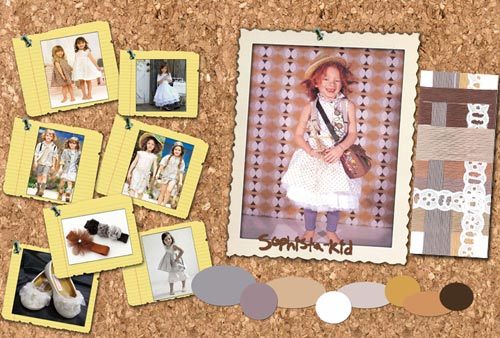 Tones of wheat and taupe mingle with layers of tulle and poplin in a fun-loving manner.
PRETTY PRINCESS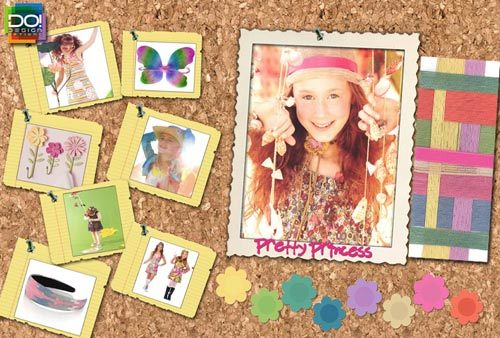 Orange-pink and light purple shades of dainty empress and heavenly cherub craft the ideal union between contrasts of silk ribbon and tweed.
TRUE PREP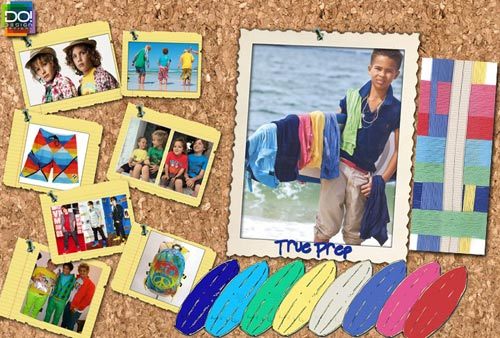 Royal blue and light green shades of lacrosse and polo highlight subtle style lines and add genius to basic knit fabrics.
STREET BEAT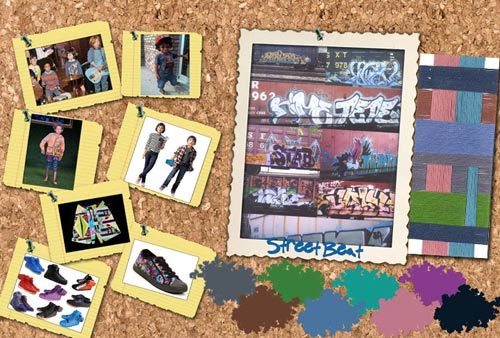 Slate grey and spring green tones of downbeat and tempo give added depth to unambiguous expressions.
MORE REPORT DETAILS
Design Options, has a golbal client base, filling the color needs of large retailers to small indie design firms. Design Options Inc is dedicated to bringing Southern California's unique aesthetic to the world. Its singular, cutting edge perspective, coupled with a comprehensive knowledge of the current marketplace, fuels the company's imaginative products and high-end consulting services.