Key Print Trends for Fall Winter 2016-17
Updating both Contemporary and Young Fashion, forward print designs introduce new approaches to an array of aesthetic influences, spanning florals and stripes to check, geos and camou. These trends have been forecast to inform print design development for the upcoming season, influencing high-end and fast fashion collections going into F/W 16-17 and more mainstream ranges for F/W 17-18. Below, WeConnectFashion readers can discover three essential print trends taken from Trendstop's menswear and womenswear forecasts, which each offer a modernized take on archive-inspired patterns.
Prints from the Archive
Antiqued Interiors. Womenswear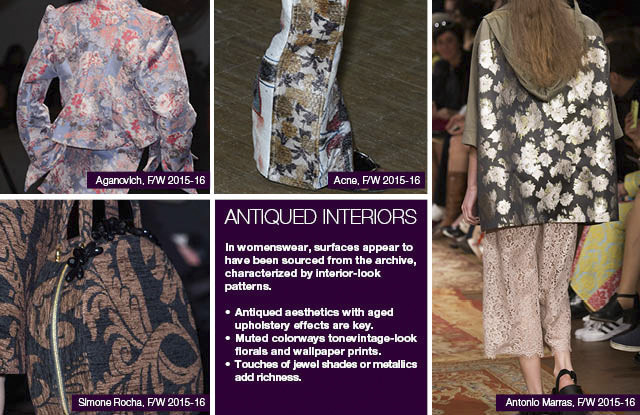 In womenswear, surfaces appear to have been sourced from the archive, characterized by interior-look patterns.
Antiqued aesthetics with aged upholstery effects are key
Muted colorways tone vintage-look florals and wallpaper prints
Touches of jewel shades or metallics add richness

30's Wall Flower. Womenswear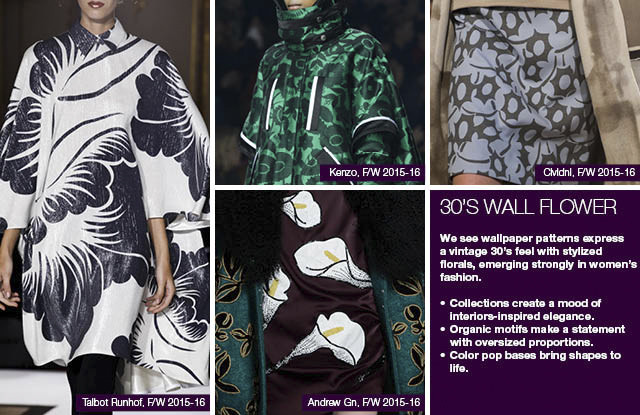 We see wallpaper patterns express a vintage 30's feel with stylized florals, emerging strongly in women's fashion.
Collections create a mood of interiors-inspired elegance
Organic motifs make a statement with oversized proportions
Color pop bases bring shapes to life

Muted Tradition. Menswear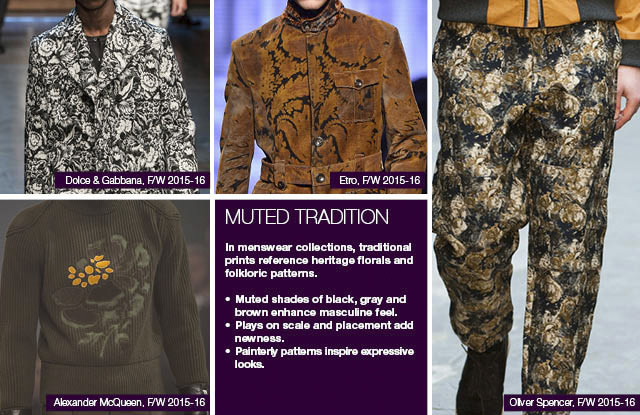 In menswear collections, traditional prints reference heritage florals and folkloric patterns.
Muted shades of black, gray and brown enhance masculine feel
Plays on scale and placement add newness
Painterly patterns inspire expressive looks


Exclusive Offer
WCF readers can get 10% off Trendstop's complete Fall/Winter 2016-17 Print Forecast, a must-have guide to the best-selling print directions for the upcoming season using the latest catwalk trends. Simply click here to receive exclusive discount.



Trendstop.com, is the world's leading trend forecasting agency for forward fashion forward trend information that is validated through early consumers to give you confidence in your trend decision making. Clients include Forever21, PVH, Ralph Lauren, H&M, Hugo Boss and L'Oreal.