Interiors Home Color Trends S/S 2015
Two trends for the Home, Table Top and Interiors Spring Summer 2015 season. Find: In Harmony, serene with deep mauve and soft apricot shades. While Mid-Century Modern offers a lively yet sleek atmosphere underpinned in light turquoise blue and sea foam green tones. View color palettes, and brief theme descriptions for a color preview of the incoming season.
Mid-Century Modern Color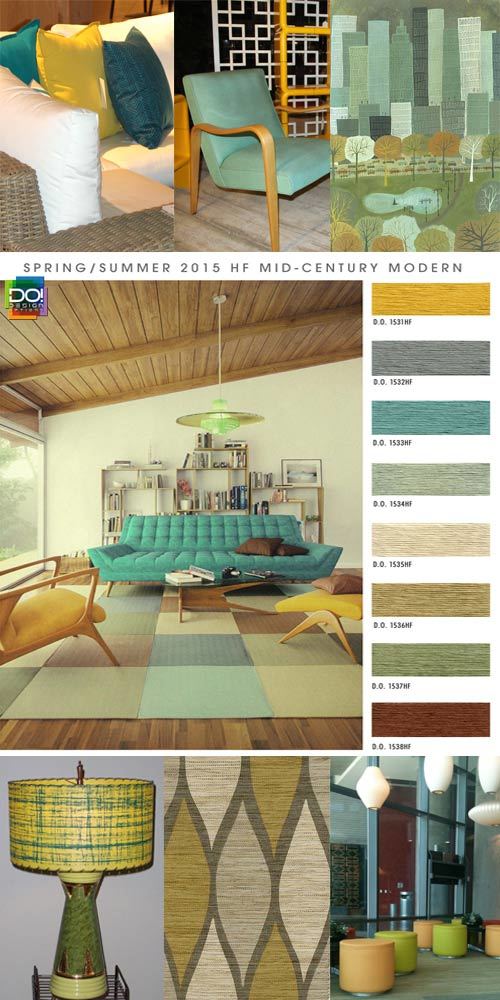 Mid-Century Modern Mustard yellow and burnt sienna shades of untouched territory and au courant create a lively atmosphere while adding sleek texture to wooden finishes. Light turquoise blue and sea foam green tones amplify elusive shapes.
In Harmony Color Theme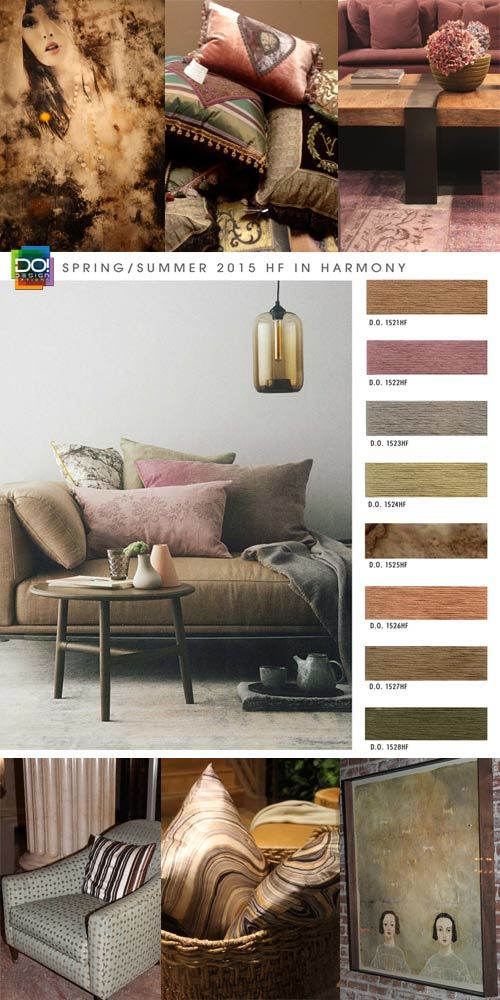 In Harmony Deep mauve and soft apricot shades of consistent oscillation and balanced equilibrium draw attention to elongated bold lines. Chestnut and dark khaki tones of serene counterbalance and equanimity accentuate suave silhouettes.
More Report Details
Design Options, has a golbal client base, filling the color needs of large retailers to small indie design firms. Design Options Inc is dedicated to bringing Southern California's unique aesthetic to the world. Its singular, cutting edge perspective, coupled with a comprehensive knowledge of the current marketplace, fuels the company's imaginative products and high-end consulting services.