Inspirational Men's Patterns S/S 2014 Report
Mens and Young Mens pattern development continues to grow on European runways. There is both a huge push on Retro Hawaiian florals and conversationals from ditsy florals to polka spot graphics. Photo Real and futuristic Tribal Tech expressions, as pictured, at Givenchy, continue to evolve.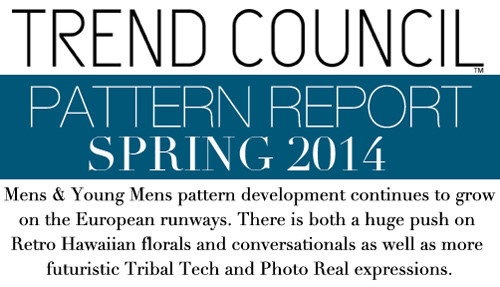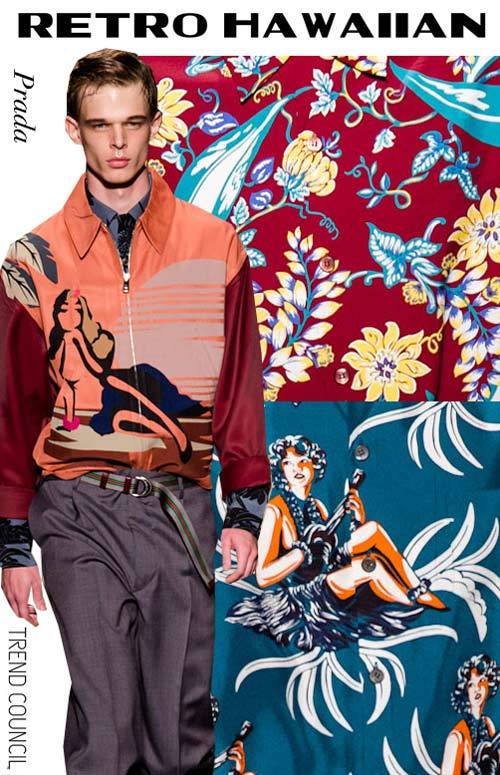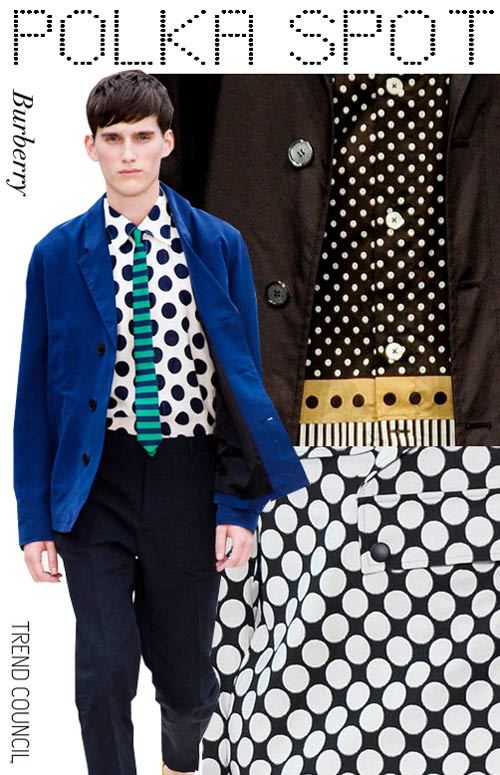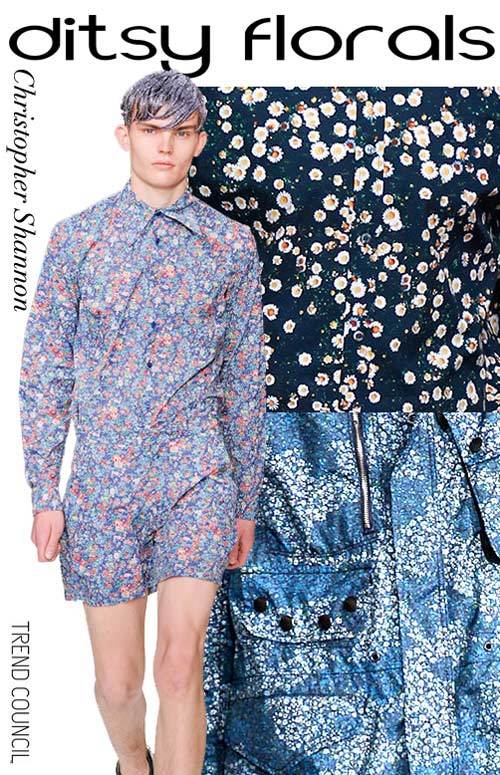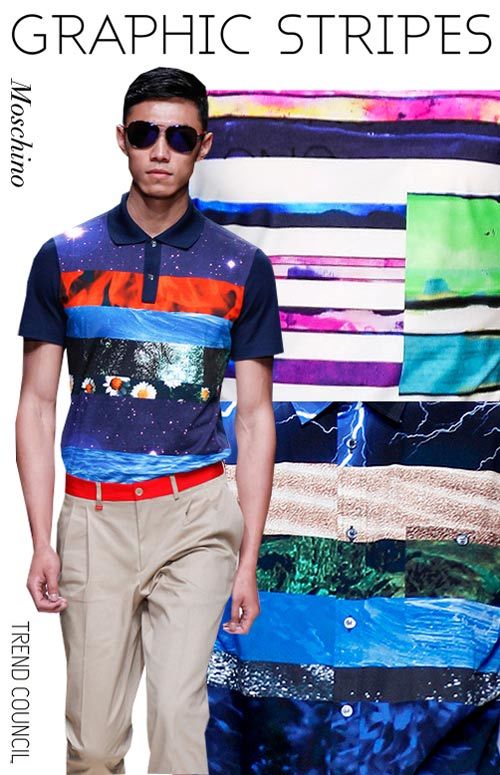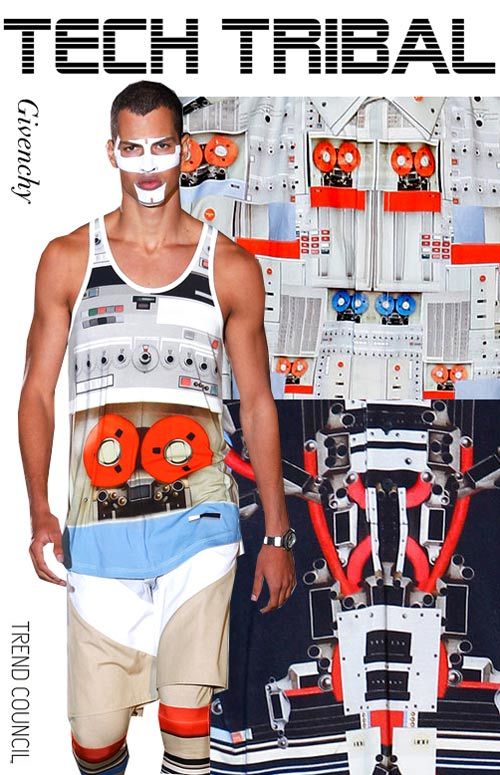 MORE REPORT DETAILS
Trend Council is a niche online forecasting service that provides valuable color and trend information to help you make accurate decisions for your business based on factual analysis by industry leaders. Trend Council focuses on the Ladies, Juniors, Mens, Young Mens, and Active markets.