Hunt Club Men's Accessories Theme FW 2008-09
The larger focus and connection to our outdoor heritage, the hunt, has led many designers to derive inspiration from classical hunting attire for Fall 2008, Winter 2009, men's accessories and apparel. A renewed appreciation for traditional detailing is evident is chic duds of old British games, with men's sports finding it's way out to the modern street.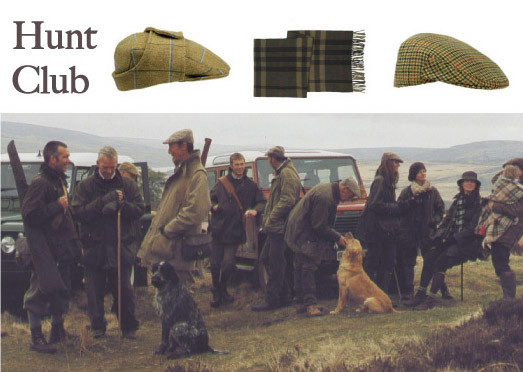 Barbour, above, is an admirable brand and an authentic example of traditional outdoor garb. Also important to field & stream looks, is the ubiquitous Burberry scarf and jaunty caps as those found at Lock and Co.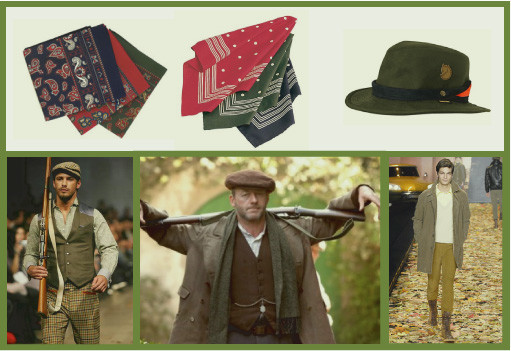 Movies such as 'The Wind that Shook the Bartley' have helped designers such as Lacoste and Bustle find inspiration for their fall collections. Adding a Fjall Raven hat, and Barbour pocket squares plays into the look of rugged pursuit.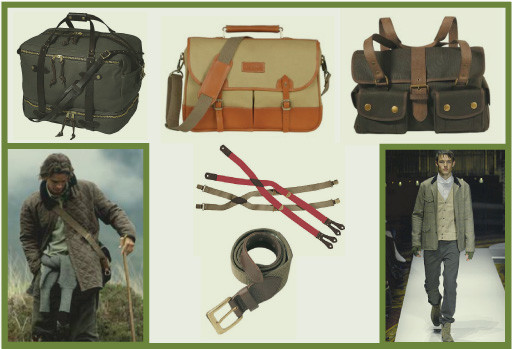 Other key items for this trend would be hunting bags, which can find at Filson and Barbour. Also adding Barbour suspenders or belt to round out the assortment. Take a bit of inspiration from the last Rag & Bone show or our much referenced Barbour above.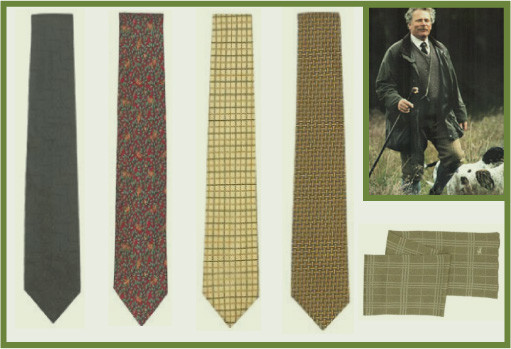 A dashing Purdey tie and a cashmere Burberry scarf can accessorizes the look by adding texture and pattern. A great example is the photo from Barbour above fully equipped with the traditional springer spaniel.
This catalog was created for hardworking fashion merchandisers devoted to their consumer and their well-stocked boutiques. Above is a small tasting of extraordinary labels promised to bring any shop success. For contact details on manufacturers shown, conduct a keyword search.