Human Brands, Business Trend. Fashion Snoops
Social media has reintroduced the personal element into branding and forced companies to acknowledge the power and potential of this platform. It has brought back a much-needed element in the way brands do business: humanization. With the rise of global multinational corporations in the past, many companies lost sight… Fashion Snoops, explores this idea of the humanization of brands and why it is essential to a Fashion brand's marketing strategy.
Humanization

With the rise of global multinational corporations in the past, many companies lost sight of the importance of authentic human interaction. Now with tools such as Twitter and Facebook, many brands are once again listening to their audience and making that all important emotional connection.
The Re-emergence of the Human Brand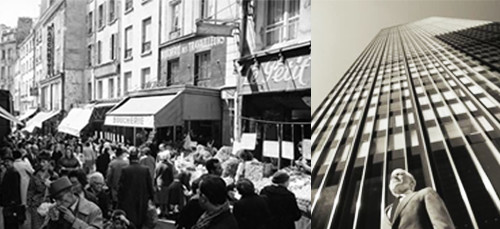 Think back to the 1800's before technology took over society and consider the shopping experience - It was all about the experience and exceptional customer service. What happened? Where did the human element in retail go and more importantly why? It was during the trends towards Globalization, Localization and Outsourcing that organizations' shifted their focus to cost reduction and they forgot about the service element and the importance of the shopping experience in reinforcing brand loyalty. However recently we have seen a gradual shift back towards increasing service levels, just consider the emergence of personal shoppers and what is interesting is that it was Social Media that was the catalyst for its re-emergence.
Emergence of Social Media & The Human Brand
Technological advancement altered the retail format as it transformed both the retail selling space and marketing channels. Firstly, there was the emergence of the personal communication platforms, Facebook and Twitter. Marketers identified that these new platforms facilitated direct communication with consumers, and that their origin as personal communication platforms automatically gave them credibility. Secondly, they developed tools that facilitated improved market segmentation techniques.
The result was that retailers could now identify and target refined consumer groups and deliver personalized messages that consumers trusted through involvement on these networks. Thus making social media the key to humanizing your brand as it enables you to develop not just a personality for you brand but also provides a voice and channel for consumers to converse with you.
This newfound ability of brands to target specific groups with their messages through an increasing number of social media platforms resulted in consumers becoming bombarded with continuous repetitive mass messages. The volume and mass nature of the messages overwhelms consumers and they disregard it. Meanwhile they grow increasingly irritated and what results is a reduced consumer perception of the brand. The key is to learn about the consumer as a brand and to generate a message that is personal to them this is the only way to be heard above all of the noise.
Engaging the new consumer

There are two key aspects to the new consumer firstly they drive the fashion cycle with their demands for specific products and services and secondly social needs now have a greater importance to the consumer. Brands must acknowledge that today so much of our personality is expressed through social networking and we have become brands ourselves. To communicate with the new consumer successfully they must humanize their approach - humans show emotion, and brands have to do the same. This is especially important for brands competing in fashion industry where a brands success is dependent upon their ability to evoke an emotional connection between the consumer and the product or service.
Consumers are vocalizing their lives on social networking platforms and unknowingly they provide you with the information you require to understand them. Thus brands now have the ability to actually know what's happening in consumers' lives. The key is to learn to communicate directly to the consumer, engage and interact with them, to listen and understand the responses and to leverage this advantage by celebrating consumers by responding with a personalized approach. Celebrated consumers become brand evangelists and brand evangelists produce more consumers. Brands will then increase credibility, re-establish brand image, reinforce brand loyalty, increase their market share and profit margin.
Communicating the Message

WHAT'S THE RIGHT APPROACH?
There are a variety of ways to present your brand and some strategies will be more successful for specific organizations than others. The first, oldest and most conservative is to develop a corporate personality for the brand that consumers can identify. Alternatively they can use avatars personification or characterization, which creates a human-like avatar and makes it the company's mascot.
Another fresher, organic approach is crowd sourcing which has come with the rise of social media, it requires brands to put their trust in other humans (their consumers) to suggest ideas and make tangible changes to the company and its products or services and finally there is individual empowerment which is perhaps the riskiest avenue of humanization, individual empowerment can also be one of the most economical ways for brands to humanize themselves.
This method involves the empowerment of one, or several employees within a company to become the brand's face, voice and everything else. The key to success with this method starts with finding a social media savvy employee who can live and breath the brand in question. It is also important to identify a brand representative who will be able to identify with the brand's target audience.
The future of Branding Humans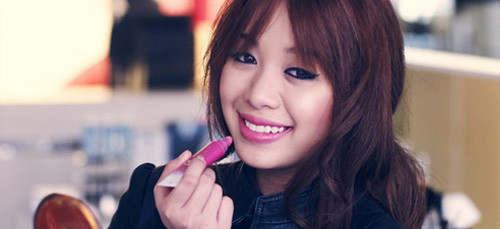 We have established that the real power lies in authenticity of the message being communicated to the consumer. This leaves marketers trying to identify new means to reach their target market characterization and the use of Avatars although popular is no where near as successful as identifying and leveraging a group leaders who has already established a wide network of the marketers target audience.
Consider Lancome's approach towards branding humans through their acquisition of Michelle Phan in the Video, above, it is a clear example of successfully leveraging a human brand.
More Report Details
An in-depth analysis of consumer trends as well as design themes for Ladies, Men, and Children is available for purchase at the WCF Trend Shop. Reports on other trend areas like color, design themes, key items, details, materials, accessories, etc are also available.