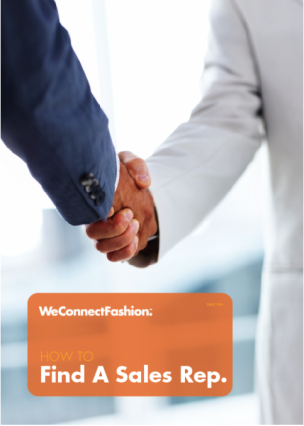 How To Find A Sales Rep
$85
Sales representatives, in general, are an important part of any manufacturers' and wholesalers' success in the fashion industry.
Whether in person or over the phone, sales representatives describe their products, conduct demonstrations, explain the benefits that their products convey, and answer any questions that their customers may have. The sales representative makes the preliminary contact with customers, introduces the company's product, and closes the sale.
THIS GUIDE WILL TEACH YOU HOW TO:
To Hire Your First Sales Rep
Provide an Overview and Breakdown of Wholesaler Types
Teach What Reps Look for in a Brand
How To Pinpoint the Right Candidates
Payment Terms & Contracts & Much more….