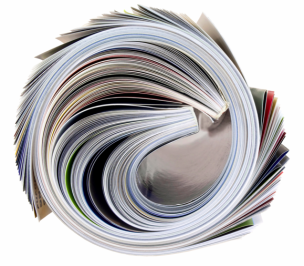 How To Assemble A Fashion Press Kit
A Press Kit, also known as a media kit, is a set of materials organized for ease of communication to inform people like reporters and buyers in detail about your company. We've listed some of the obvious components to help you through the process of compiling a professional Press Kit. It can contain any combination of informational pieces. Not all are necessarily applicable to your company, products, or target reader. Before you dash off to compile your Press Kit, remember your audience is just as busy as you are. Be comprehensive yet edited. Only include information that is current or relevant to your target reader. Also keep in mind, a press kit is different than a press release, in that it is more like a resume about your company rather than a singular news item.
Press Kit Components
THE "PITCH LETTER" SUMMARY SHEET
Think of it as a letter of introduction, your chance to grab (or lose) a reader's interest. Tell them why they should care about your business. Also include a summary of what is in the press kit. This is like a table of contents. Write the date and address of the company you are sending it to on the top of this page. On the bottom include contacts of your company, sales reps, pr agency.
COMPANY BACKGROUNDER/FACT SHEET
This is a summary of your company including history and important points in a one-page format. It should include what your products are, when the company was founded, headquarters, executives or other important people in the company and their positions, how the products are distributed, awards, and other relevant information on your company.
BIOGRAPHY OF DESIGNER
his does not have to be very detailed. What you want to include is how the designer got started, where they were educated, past job experiences relevant to the industry, where they are from, when they were born, where they live, if they are married and have kids briefly state so. If applicable list some interests, community involvement, and awards received.
PHOTOGRAPHS
Include a photograph of the designer. The picture should be a professional looking headshot. Black and white is best. Having it done by a photographer is a good idea as well. If you are snail mailing to an editor, the back of the photo should have a sticker with your name in case it gets separated from the press kit. Photos of current collection, look books, collection videos etc.. should be included, since you want to show your fashions. You can include slides, videos of fashion shoots, or have digital pictures on hand to email. Include company name, number and contact information with all photos.
Don't send original copies; chances are you won't get them back.
PRESS CLIPPINGS
Include copies of press you or your product has been in. These include magazine layouts, newspaper articles. Make sure the copies are legible, clear, and look professional. Make sure the press clippings you include are notable and less than 6 months old.
You can include a separate sheet with SALES INFORMATION AND LINE SHEETS which list prices and sales rep contact info.
REASONS TO REVIEW
These are one-page sheets giving reporters compelling reasons to review your product. The first paragraph describes your product. The second paragraph describes its benefits. If necessary the third paragraph describes the applications or the different ways the paragraph can be used. Include company contact information and order information. It can also include comparisons to competing products.
ENDORSEMENTS
These are testimonials from celebrities include a quote if possible.
ASSEMBLY OF A PRESS KIT:
PHYSICAL PRESS KIT, OLD SCHOOL GUIDELINES
Some editors still prefer to receive press kits the old fashion way, by snail mail. For those that do, follow these standard format guidelines: Press kits are assembled in a folder with inside pockets. Expensive folders with expensive graphic detail are not necessary. You can use a $.50 folder with a sticker of your company logo on it. Papers in the press kit do not have to be expensive or thick either, but they should include company letterhead.
What is important is that everything looks professional and be consistent with the image of your company. Everything should be neat and organized. A press kit represents your company.
If you use a two-pocket folder, (you don't have to) the right pocket should first hold the summary sheet. Behind the summary sheet if you have a lead press release that explains what the news is, include it. If you have earlier press releases about your company or products include it behind the first press release.
On the left hand side include first the photo of designer, followed by biography of the designer, the company fact sheet or backgrounder information. Case histories, reviews, press articles and other materials can be inserted behind.
DIGITAL PRESS KIT, THE WAY TO GO
A digital press kit contains the same elements as their physical counterparts, outlined above. Going digital – online, tablet and mobile friendly, or memory stick, – also allows you to make a more compelling brand message. Get creative and visual. Include attention grabbing product images (low resolution), your logo (high & low resolution), embeddable short video (emphasis on short), social links – things an editor may need if they choose to write about your brand.
The advantages to going digital are enormous. In addition to being more cost effective for you, a virtual kit makes things a lot easier for an editor to organize and to access which gives your brand a halo effect. Lovely.
How To Connect Tools
If you need help connecting with apparel, accessories and fashion focused media, check out our verified lists of Fashion Editors, Press, Online Influencers and Bloggers. Get your pitch ready, start promoting today.