Home Textiles Trends F/W 2011-12 Heimtextil
Trade Show Report Fabric Home: "Reconnect" is the over-riding concept for trends in 2011-12 according to Heimtextil, the trade event for home and contract textiles. The four Reconnect directions refer back to nature and roots in Sobriety, to culture, identity and tradition in Mix Mash. Utility recommits to real values and the art of craftsmanship and Wilderness to the essential, functional and everyday. Presented on WeConnectFashion, courtesy of Heimtextil, whose upcoming show dates are Jan 12-15, 2011.
SOBRIETYA RETURN TO THE ESSENTIAL AND TRADITIONAL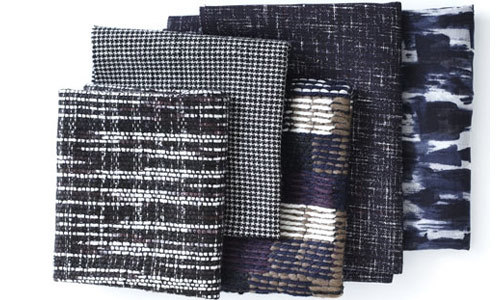 SOBRIETY
This trend theme shows where short-lived, seasonal trends end and consistent value begins. The background to this change in consumer behaviour is that, in recent years, consumers have built on an ethical self-image, concrete quality and service demands, which they want to maintain, even in difficult financial times. Consumer behaviour may have changed but standards have not.
The new consumer landscape is characterised by quality, longevity, sustainability and significance. In this context, a new generation of designers are researching forgotten skills and traditional craftsmanship is making a comeback. This goes hand in hand with a growing desire on the part of consumers to find out more about manufacturing and manufacturers.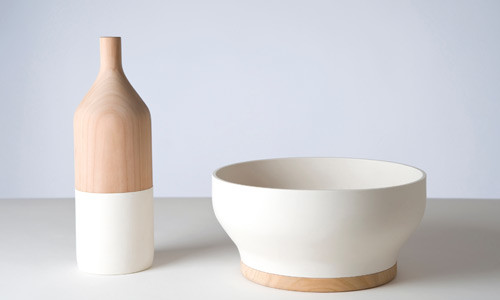 Pictured: Doubleface by Florian Hauswirth. Photo: Nici Jost
Serenity a trend characteristic that makes it clear: consumers are re-evaluating their lifestyle and are looking for products to build emotional attachment with.
New School
reinterprets the classic design of the 1950s
Classic Modernity reflects a style, which symbolises honesty, quality and consistency, evoking nostalgia and authenticity.
Minimal Luxury satisfies the need for pure, clean, simple designs and symbolises a charming, timeless look.
MIX MASHCOMBINES HIGH-TECH WITH CRAFTSMANSHIP, NEW WITH OLD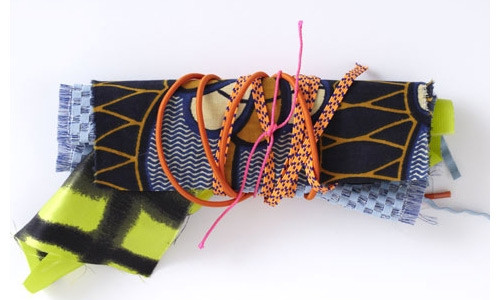 MIX MASH
Mix and match is what's happening. Turning something old into something new, combining colours and patterns with abandon. Mix Mash clearly shows how tradition is being turned on its head and stylised ethnic influences from all over the world meet with novel patterns, prints and fabrics.
But Mix Mash also stands for a combination of global know-how and local production techniques. The emotional strength and tradition of craftsmanship, coupled with innovation and efficient functionality, symbolise the successful juxtapositioning of high-tech and craftsmanship.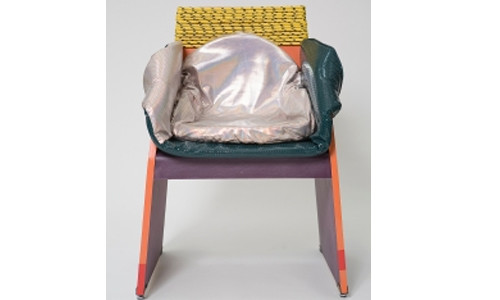 Pictured: Concreta chair by Rodrigo Almeida
Experimental this trend facet shows how unconventional brushstrokes, expressive, artistic designs and graphics generate energy and dynamism.
Cultural Hybrid a chaotic aesthetic, is decadent and poetic at the same time. It blends cultural
UTILTIYCONSUMER SOCIETY HAS CHANGED. UTILITY INVITES YOU TO USE IT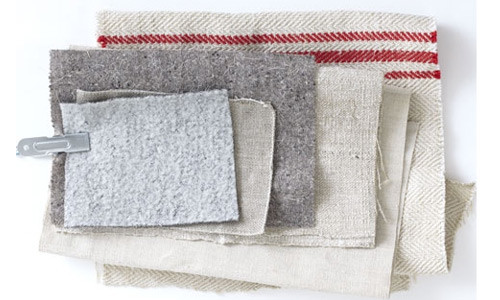 UTILTIY
The global financial crisis, natural catastrophes, a surfeit of products and information are causing people to pause to think about and reflect on their current lifestyle. Nowadays, a decisive factor in purchasing decisions is the consideration about what is really important. Consumers are sick of design for design's sake, **Utility stands for simplicity, accessibility and an invitation to use. **
Products marketed aggressively in glossy brochures are being replaced by the untreated and fundamental. Designed for everyday use, Utility products give greater meaning to their relationship with the user and suggest a longer lifespan. The pure, modest and unadorned are celebrated.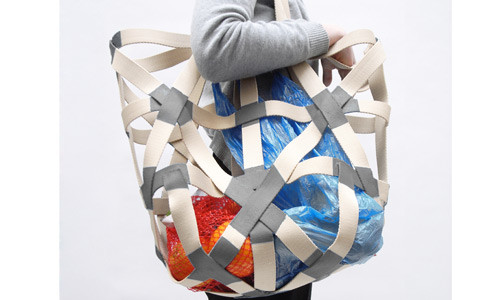 Pictured: Shopping bag - Oscar Diaz Studio
Makeshift this trend feature shows how designers extol the mantra of simplicity, by adopting a "no waste, no demand" approach.
Industrial Accents, simple, honest textile techniques convey a feeling of reassuring comfort.
Workwear stands for products, which indicate stable values. Authentic, timeless objects create a hint of nostalgia, a feeling for heritage and for the handcrafted.
Utility Lux designers have taken their inspiration from standardised industry and commercial fitments to create a refined look.
WILDERNESSBACK TO WHERE WE CAME FROM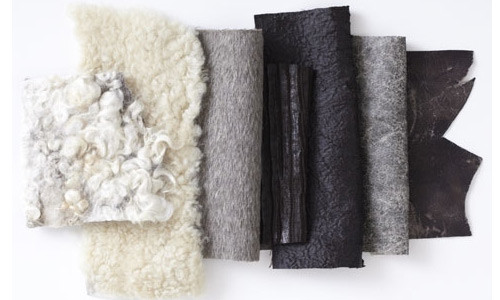 WILDERNESS
The world we live in is high-tech and consumption-controlled, confidence in governments, economic structure and energy supplies has been shattered. So consumers are striving for more self-reliance and want to achieve an ultra-sustainable lifestyle. In order to achieve this, some are breaking free of their normal way of life in a radical way and adopting the Wilderness lifestyle, which means being at one with nature.
A new interest in crafts from the past, including milling and wicker-weaving are evolving. People are looking for distinctive individualistic features marked by imperfection not perfection. A new organic look is being created, which nature captures in all its forms, characteristics and materials.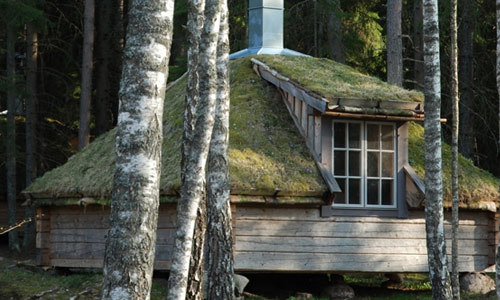 Pictured: Wolf Cot by Hakan Strotz. Photo: Ulrika Krynitz
Primitive Raw paves the way for a new interest in simple shapes and manufacturing techniques.
Nature's Harvest describes an unbridled ecological aestheticism and wild, natural shapes, created from untreated materials.
Folk Tales shows the efforts made by a new generation of designers to transfer forgotten skills and craftsmanship into the modern era, with the aim of creating a meaningful link between the local and the global.
Untamed Nature makes clear how nature is treated rather than processed. Design is inspired by a revival of the craftsmanship from a bygone era.
VisitHeimtextil, to view the trend report in its entirety, and register for the upcoming Heimtextil trade show which is Jan 12-15, 2011.