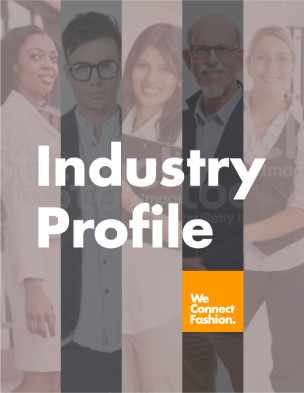 Graphic Designer Job Profile
Graphic Designers design and prepare camera-ready copy for any type of printed material, including business cards and stationary, brochures, advertising, packaging, book covers, and many other types of materials, for various fashion businesses. Graphic designers may work for an advertising agency, fashion magazine, graphic design firm, as a freelance designer, or out of their own studio. In large agencies, they work on a team with the Art Director and Creative Director in order to conceptualize and create specific designs to be approved by their client.
Salary Range:
The median annual wage for graphic designers was $44,150 in May 2012. The median wage is the wage at which half the workers in an occupation earned more than that amount and half earned less. The lowest 10 percent earned less than $26,250, and the top 10 percent earned more than $77,490.
Entry level pay may range from $15,000 to $30,000
Outlook:
Employment of graphic designers is projected to grow 7 percent from 2012 to 2022, slower than the average for all occupations. Graphic designers will continue to play important roles in the marketing of products.
The change in employment of graphic designers from 2012 to 2022 is projected to vary by industry. Employment of graphic designers in newspaper, periodical, book, and directory publishers is projected to decline 16 percent from 2012 to 2022. However, employment of graphic designers in computer systems design and related services is projected to grow 35 percent over the same period. With the increased use of the Internet, graphic designers will be needed to create designs and images for portable devices, websites, electronic publications, and video entertainment media.
Success for graphic designers is usually based on creativity and design sense, variety and length of experience, business acumen, and turnover in top positions. Those who fit the bill may progress to become art directors or creative directors, or may decide to open their own graphic design firm and hire other designers.
Qualifications:
A 2 or 4 yr. degree in Graphic Design or related field is highly recommended. Coursework should include techniques for graphic communication and electronic art.
Experience:
College internships and related experience is recommended. A portfolio of previous work is required.
Personal Characteristics/Skills:
Good sense of style, color and design
Ability to tolerate criticism
Creativity and imagination
Attention to detail
Good computer skills
Ability to collaborate other professionals.
Career Path:
Paste-up Artist
Graphic Designe
Art Director
Creative Director
Also called: