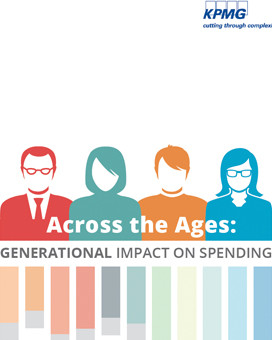 Generational Impact on Spending - Who They Are
While many factors go into consumer buying decisions, the ultimate buying choice is often based on factors that go beyond price, usefulness, and positioning of the item in a store or on a website. Research trends suggest that the generation a consumer was born into, which defines their attitudes and experiences, plays a role in their buying behavior. Though individuals have distinct characteristics, researchers are continuing to identify common behaviors and attitudes within generational groups.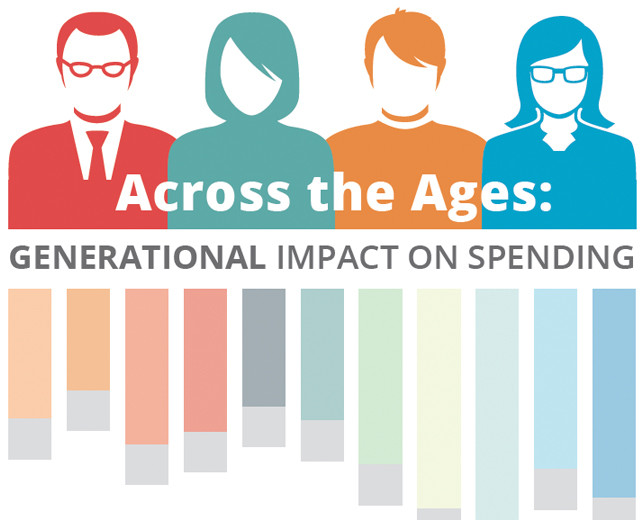 These findings provide valuable insights for retailers and marketers seeking to understand – and capitalize on – customer behavior.
How the Generations are Defined
Before we can dive into examining how these groups of Americans make purchase decisions and spend their money, it's important to understand how the generations are defined. The University of Missouri Extension offers the following breakdown: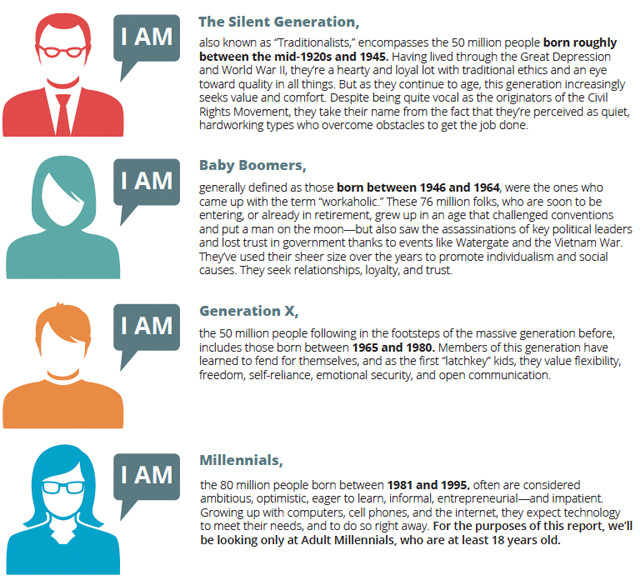 Against this generational backdrop, the results of recent studies gain context and color. The NRF Foundation has gathered data from Prosper Insights & Analytics' Monthly Consumer Surveys2 in addition to their Media Behaviors & Influence™ Study that specifically looks into the behaviors and preferences among consumers.
What Gets Consumers to Buy?
What brings them into a store or website and what is going to motivate them to buy?
According to Prosper Insights there is no one answer to these questions, however, it can often come down to the consumer's mindset, which is shaped by when they were born. For example, when consumers were asked whether they believed in "living for today" in terms of spending, more than one out of every two Millennials (53%) agreed. Conversely, only 22.5% of Silents felt the same, placing value in planning and preparing for tomorrow. Even when this eldest generation was young, living through the Great Depression and World War II meant more emphasis on service and duty rather than frivolity, and "waste not, want not" has continued to sum up their spending philosophies.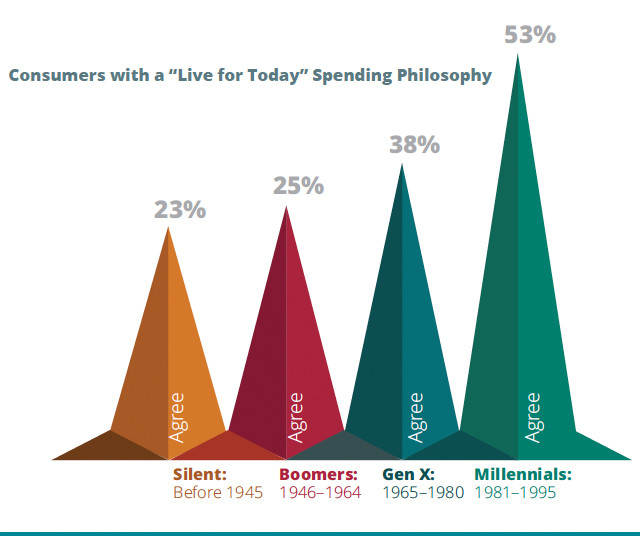 As consumers age, value and comfort become increasingly more important, and the want-it-now-buy-it-now "live for today" shopping philosophy becomes less common. For older consumers to commit to a purchase, they are more likely to need valid reasoning rather than simply desire or emotional impulse.
Making the Purchase Decision
What's going to make a consumer hit the "Buy Now" button or stand in line at a register? Among all age groups, two factors have solid influence on motivating people to buy: the advice of others and the research performed before a purchase is made.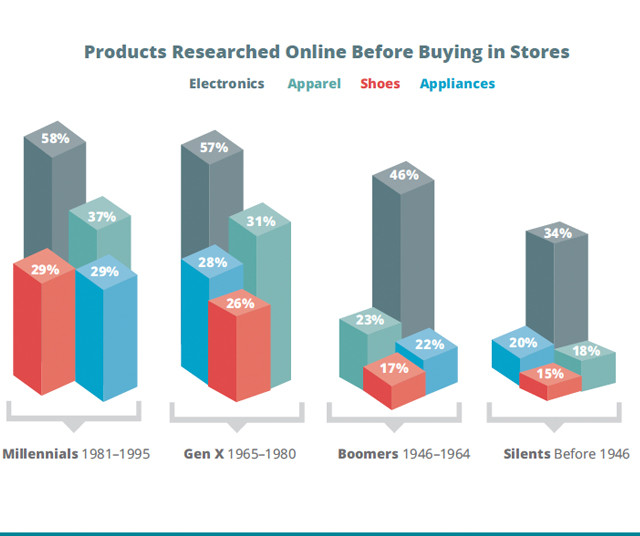 Asking for Advice
Millennials are most likely to ask advice through a text (42%)—and the least likely of all other age groups to ask someone product questions in an email (20.9%).
Gen Xers are more than comfortable on the computer and the most likely group to be asking for advice through email.
Boomers and Silents, are likely to be looking to the people they know for advice — through phone calls from home, emails, and face-to- face communication.
More Report Details
This is a small excerpt from a Retail Insight Center report. Thanks to a generous contribution from KPMG LLP, the NRF Foundation has created this report using consumer research by Prosper Insight and Analytics. All data found in this report, and more, can be found in the Retail Insight Center.