Footwear With A Kick. Women's FW 2015-16
With a keen eye on the newest trends, Trendstop has pinpointed two key footwear styles emerging on the catwalk. For F/W 2015-16, influential designers have created directional looks in the form of Contemporary 70's and the Super Chunky Shoe. As they haven't yet been seen in previous seasons, both these styles are likely to continue as mainstream fashion trends for the year ahead.
CONTEMPORARY 70'S. NEW YORK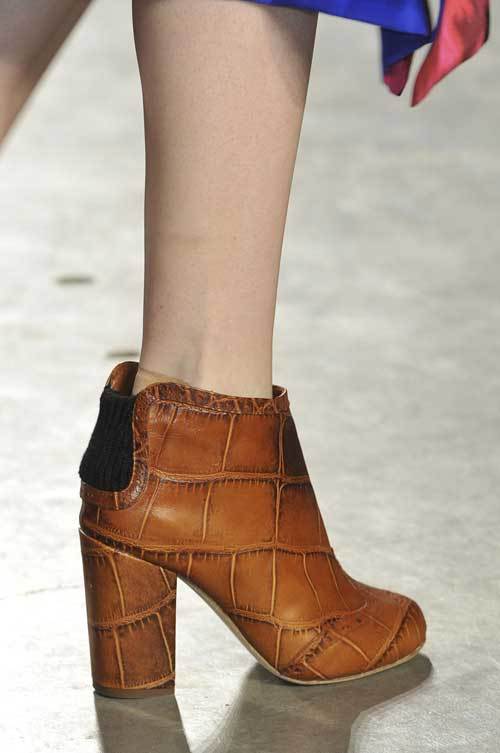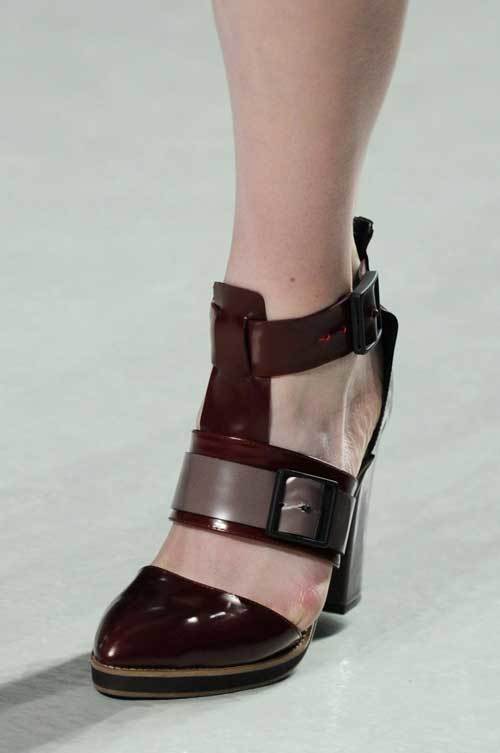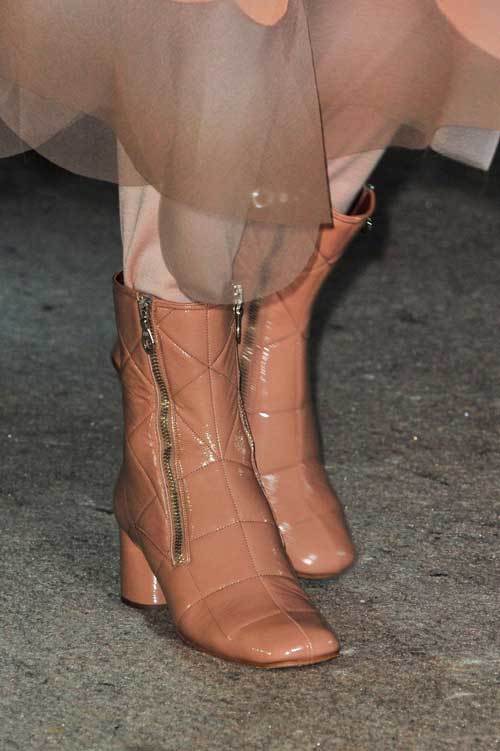 images courtesy Trendstop: Thakoon, Rebecca Taylor, Marc Jacobs, all Fall/Winter 2014-15.
70's aesthetics are re-engineered with a new twist across modern Fall/Winter 2015-16 footwear styles, characterized by earthy colournways and retro elements. Leading New York designers implement the trend across bootie shapes, as seen with Thakoon's bold brown croc, Rebecca Taylor's chocolate brown strappy silhouette and Marc Jacobs' nude patent quilt look. Details like zippers, cut-outs and sporty rib inserts ensure a modern finish.
CONTEMPORARY 70'S. MILAN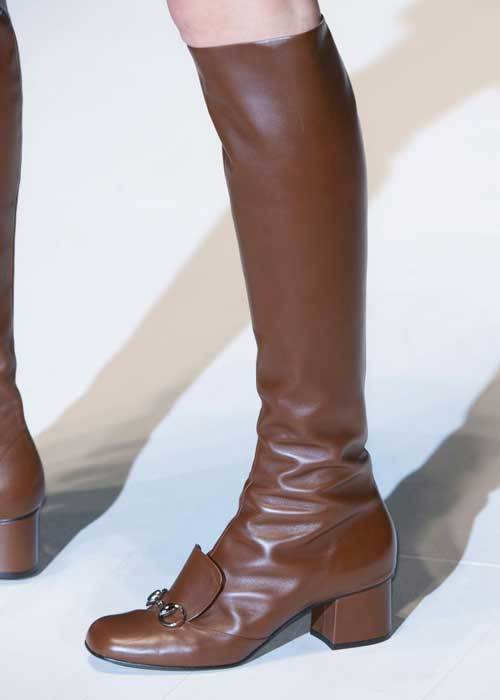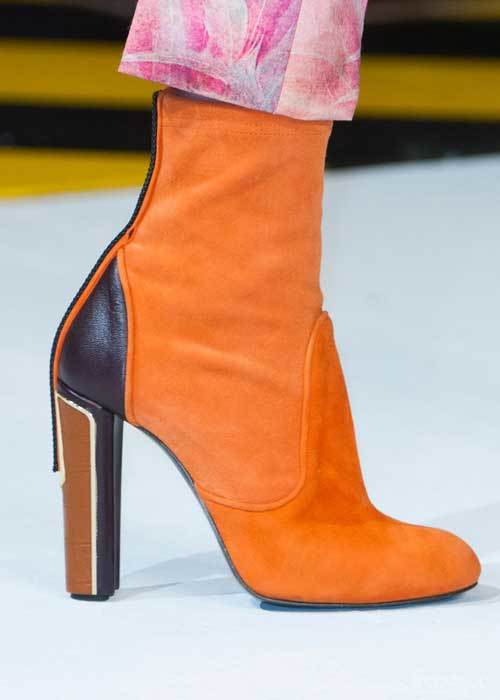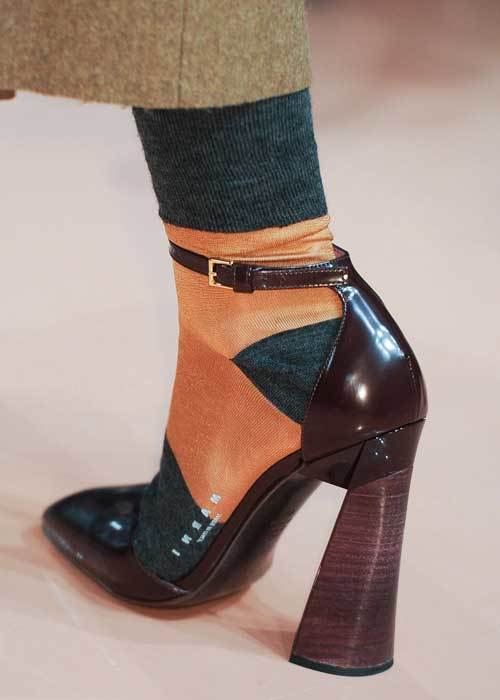 images courtesy Trendstop: Gucci, Just Cavalli, Marni, all Fall/Winter 2014-15.
Similar to the styles seen in New York, Milan footwear hits the catwalks with a fusion of modern design and cool cat 70's appeal. Just Cavalli's bold tangerine bootie comes complete with a color blocked heel, as Gucci's fitted knee-high brown boot borrows elements from the classic loafer. Additionally, Marni's square-bottomed heel injects a playful proportion to an ankle-strap court.
THE SUPER CHUNKY SHOE. PARIS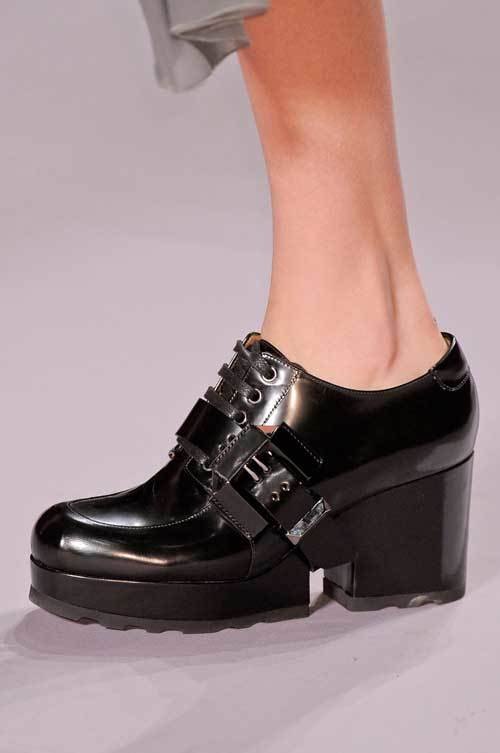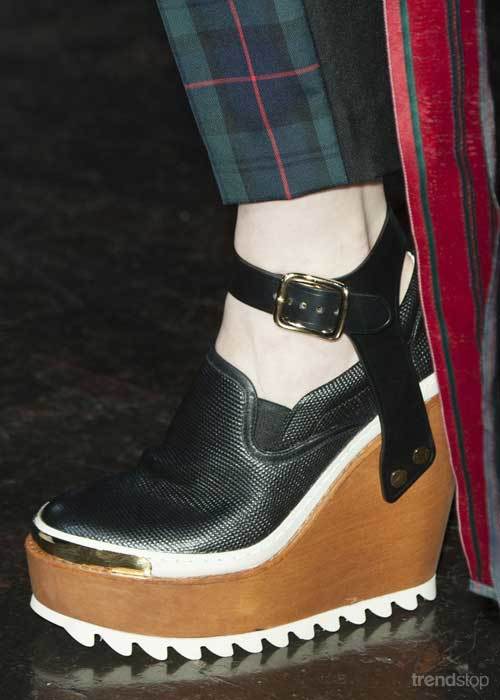 images courtesy Trendstop: Stella McCartney, Viktor & Rolf, Undercover, all Fall/Winter 2014-15.
A key trend for the women's wardrobe this season, shoes are reinforced with sturdy, super chunky shapes across the Paris runways, creating a heavyweight appeal. Wooden platforms finished with serrated rubber soles give a boost in contrast colors at Stella McCartney and Undercover, with mixed materials underlining statement designs. Meanwhile, Viktor & Rolf incorporates a miniature cut-out to emphasize the chunky sole of a formal lace-up.
THE SUPER CHUNKY SHOE. NEW YORK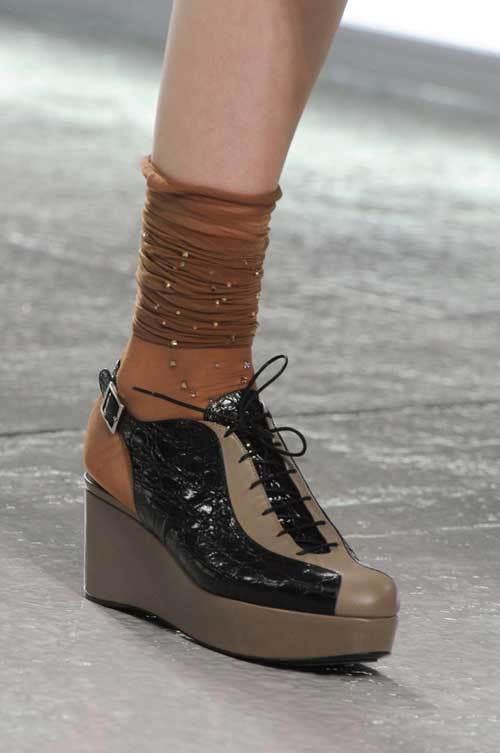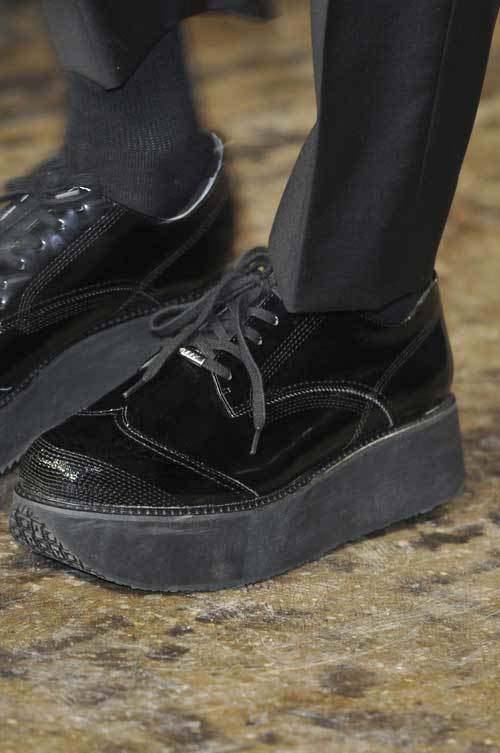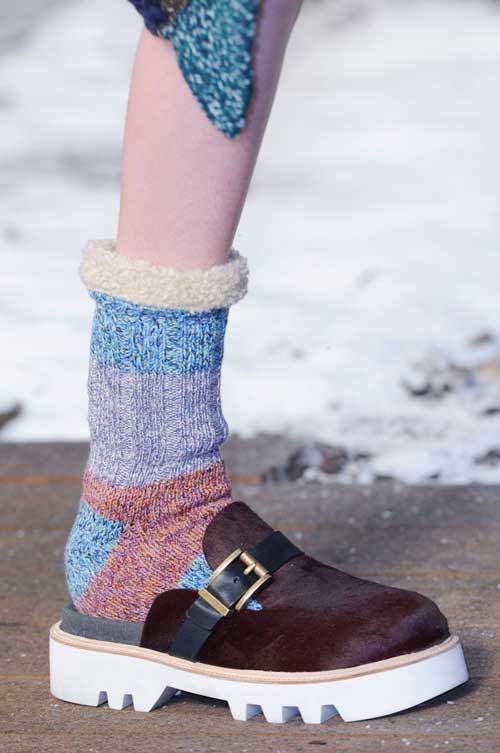 images courtesy Trendstop: Rodarte, DKNY, Tommy Hilfiger, all Fall/Winter 2014-15.
Over in New York, footwear makes a similar statement with elevated heights and weighty designs. A black formal shape takes on a sportswear aesthetic with a sculpted rubber platform sole at DKNY. Additionally, cut-out heels and slip-on shapes are complemented by wedges and climbing-boot-inspired soles at Rodarte and Tommy Hilfiger.
THE FULL REPORT IS AVAILABLE NOW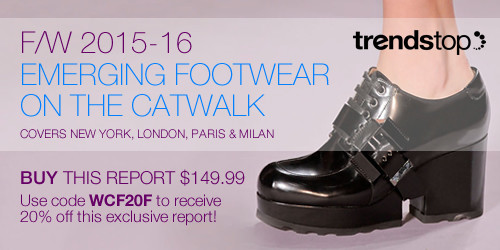 Trendstop.com is one of the world's leading trend forecasting agencies for fashion and creative professionals, renowned for its insightful trend analysis and forecasts. Clients include Forever21, Ralph Lauren, H&M, Hugo Boss, and L'Oreal.