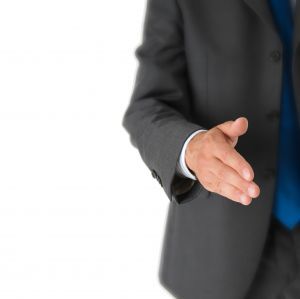 Find A Sales Rep, Tip 2: Plan Ahead
Be prepared to commit an extended period of time to the interview, vetting, and hiring process of a sales rep for your apparel or accessories line. You do not want to rush into a hire that may result in a poor performance or negative sales.
This often happens when brands rush into a decision before carefully evaluating all their options. Many brands feel the financial pressure to perform and increase sales quickly, as their competitors can swiftly gain market share. However, it is best to allot 4-8 weeks, to make an educated hire based on proper references, each sales reps' industry-specific experience, roster of retail buyer contacts, and reputation, along with their terms of contract.
Do not be afraid to call references – other brands – to check on the job performance of your sales rep candidates. This is essential in the process of hiring a sales representation. Remember, this person/agency will not only represent your brand at public functions, private buy meets but that they will also be responsible for generating the revenue that supports your vision, brand and future.
If decisions are not made carefully with all the information available to you clearly mapped out, large scale profit loses could be sustained. This could result in the loss of your business or it's cash assets within the first year, if the candidate hired does not have proper experience or integrity.
Be prepared to budget for the entire year for an appropriately trained sales rep. Make sure any contractual agreements formed with a new rep is based on "at will" employment and that you have a clause for termination based upon poor performance and failure to reach sales goals. This will not only give the rep cause to perform better, but will also serve to protect you in the event that you need to act upon this clause to hire a new rep before the year's end and maintain financial stability.
Learn more about how to hire a sales rep and other tips to ensure sales rep success:

We have organized lists of Sales Reps for you to save you time. Use these lists to get in touch with contacts you need to help grow your fashion brand: