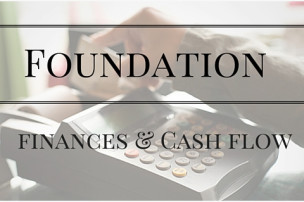 Finances & Cash Flow Basics for Startup Fashion Brands
As a startup fashion brand or accessory brand you need to optimize your investment and time into strategic planning for real results. It can be awfully frustrating to project expenses for your company within the first year of launching.
There are lots of unexpected costs and if you are self funding you might be unsure about what is essential to succeed and what is the extra mile. Our guest editor, Syama Meagher, the CEO of Scaling Retail, shares with you a couple essential areas of your business you need to budget for.
The 101: Costs Not To Be Underestimated
Digital Marketing. As you pick your channels to drive traffic to your ecommerce site choose ones that have a paid advertising component. Set aside at least $300 a month on advertising for one platform.

Photography. This is a critical part of your branding. Don't skimp out on this. Your wholesale buyers and online customers rely on photographs to make critical decisions about your brand. A decent photographer will start at $500 a day. If you are shooting lifestyle and stills two times a year plan to budget $2,000.

Samples. As you are developing your collection and looking at different manufacturers it can be an expensive process. While I can't tell you how much to allocate for your particular collection, I will say take whatever you estimate and double it. Sample makers get things wrong and you may need to try different manufacturers.

Professional Fees. Chances are you will need to hire a lawyer, maybe a production consultant, retail consultant, bookkeeper, and tax accountant. Get a quote on all these services and plan on these costs yearly.

Office Expenses & Printing Costs. These can sneak up on you. Plan these out in advance and don't over buy. Yes, business cards do depreciate in value over time. A famous Syama quote "if you don't have a place to hand out your business cards, don't print them". Think of all your branded assets: postcards, packaging, notecards, stickers etc. and plan for it. Do some shopping around before to get some quotes before you need to buy.

There are many aspects of finances and cash flow to consider. How often are you producing your collection? What resources do you have access to for free? Projecting your sales and developing an accurate flow of sales channels in relation to marketing.
Understanding your gross margins and properly building out your company cash flow versus your product sales projections are essential.

Learn More. Free Webinar
Launch My Brand has a class specifically on finances and cash flow. In fact, the very first class we go over a financial projection template and discuss how to build out custom projections for your brand. To learn more, view the webinar video introduction.

About Author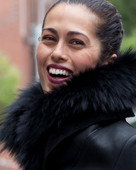 Syama Meagher is the CEO of Scaling Retail, a retail consulting firm that works with fashion brands and retailers internationally. Scaling small brands as well as working at companies like Barney's & Macy's, we craft business plans, looking at multiple revenue streams to give you a solution that fits.