Fashion Week S/S 2010 Pantone Women's Color Trend Report
Color Trend Report Spring 2010 Womens: "Designers bring splashes of sunshine to the runway for spring 2010. Vibrant brights add a sense of excitement to the color palette, while practical neutrals provide a safety net for cautious consumers." On view, a snipette of the Pantone color report which features New York designers, and as you might suspect, their inspirations for the S/S 2010. season. Courtesy of Pantone LLC.
Splashes of Sunshine, Spring 2010
"Now more than ever, women are vigilant when it comes to spending," said Leatrice Eiseman, executive director of the Pantone Color Institute. "Instead of re-inventing their wardrobe at the start of each season, consumers want pieces to complement what they already own. Pairing a bold color with a basic piece or freshening up their look with bright accents addresses the need for practicality, as well as fun."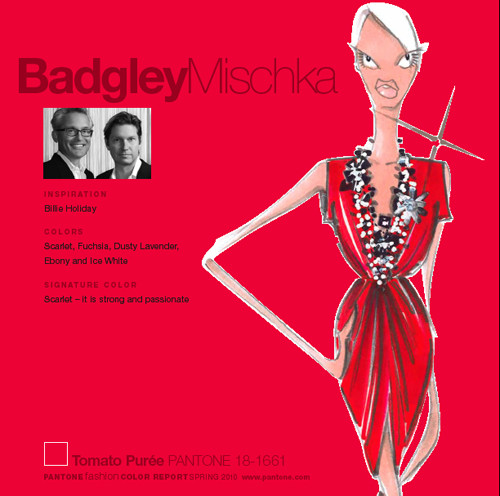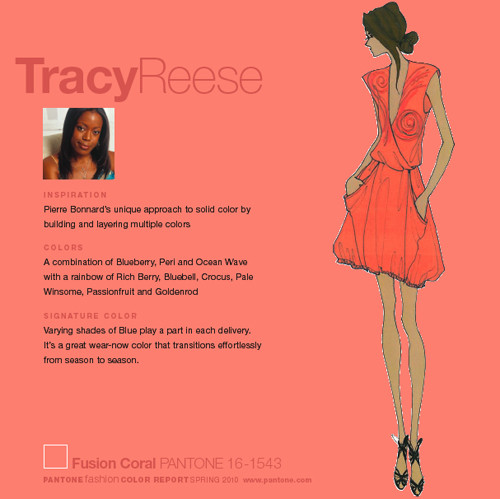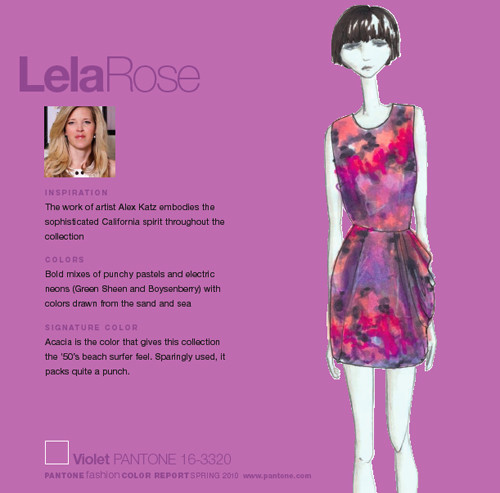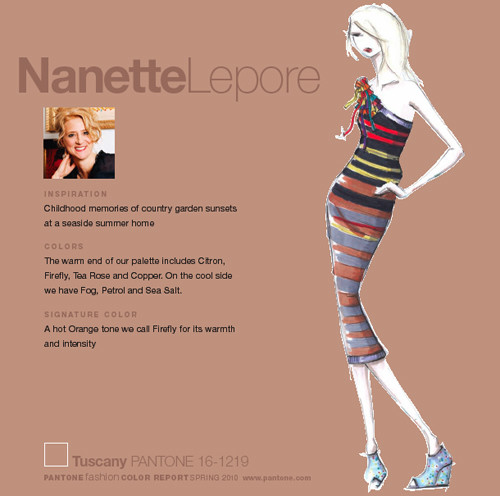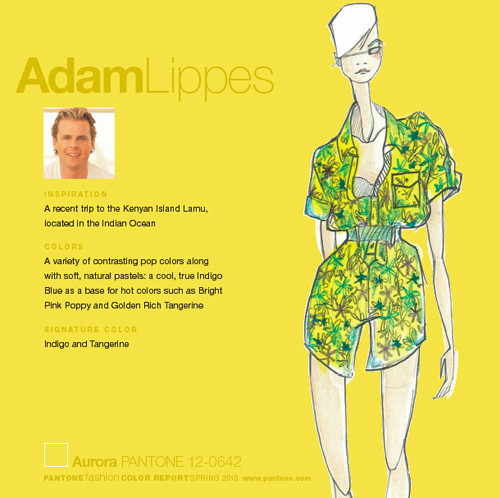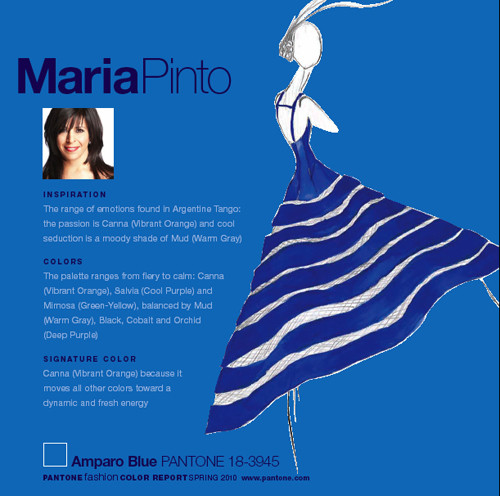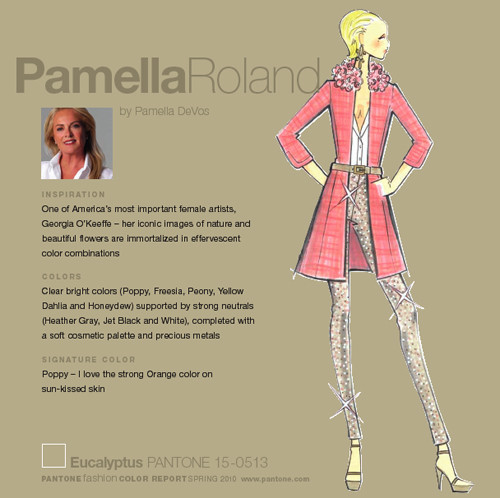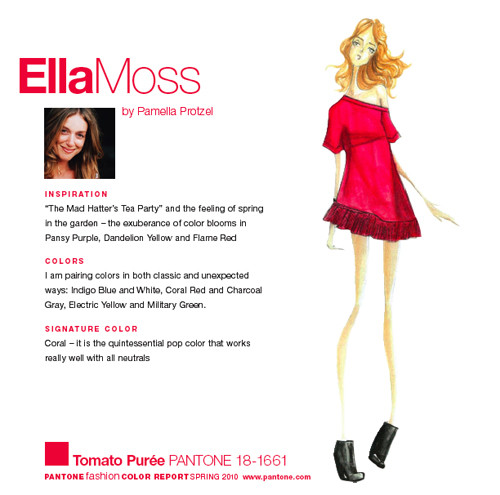 The Pantone color report is one of the many highlights of New York Fashion Week. It's a worthwhile read. In additon to showcasing many designers that are not seen here, "Must Haves for Spring," and commentary on the current consumer consciousness toward color and fashion is reflected upon by NYC designers.
View the complete Spring 2010 report.