Fashion Week NYC S/S 2014 Women's Color Trends. Pantone
Color Trend Report Spring 2014 Womens: On view, a snipette of the Pantone color report which features New York Fashion Week designers, and as you might suspect, their color infatuations for the S/S 2014 season. Designers take a modern twist on the traditional for spring 2014 by pairing soft pastels with vivid brights to create a colorful equilibrium. Inspired by a mixture of blooming flowers, travels abroad and strong, confident women, designers use color to refresh, revive and defy conventional wisdom. A Season of Colorful Equilibrium: courtesy of Pantone LLC.
New York Fashion Week, Spring 2014 Pantone Color Report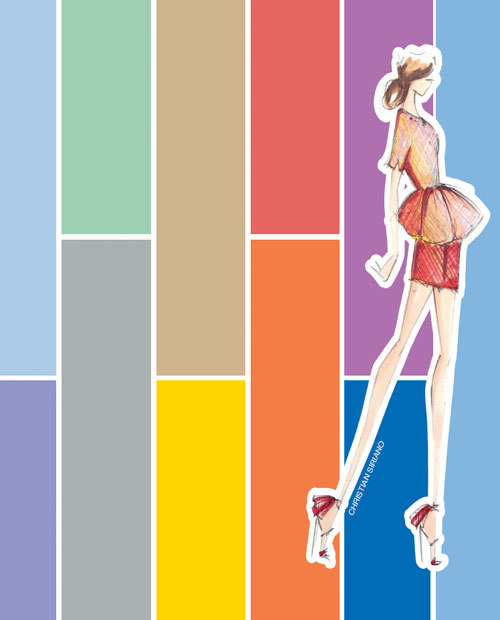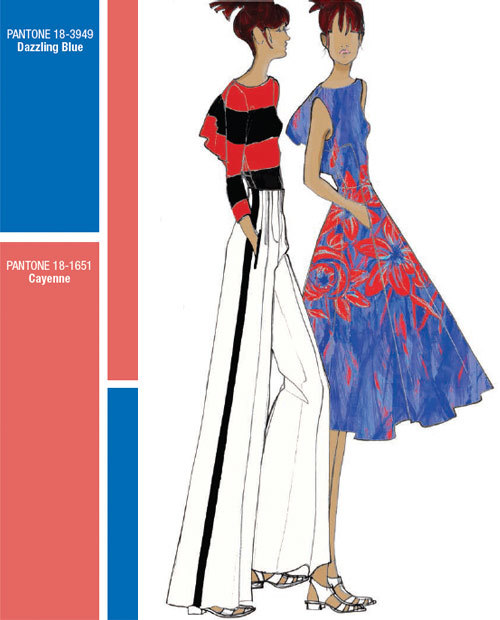 Right: Tracy Reese.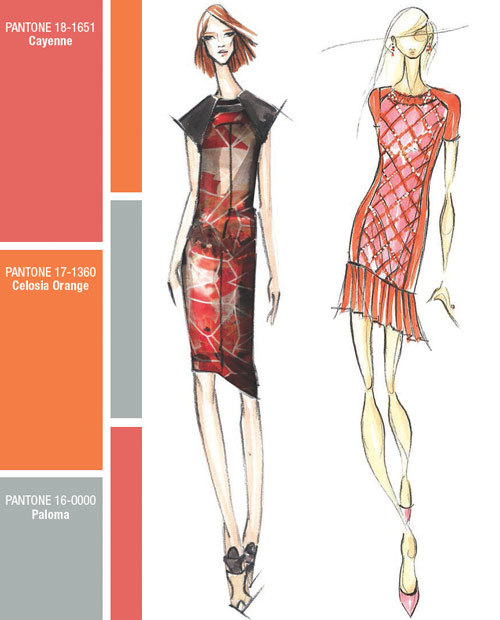 Left to right: Bibhu Mohapatra, Pamella Roland by Pamella Devos.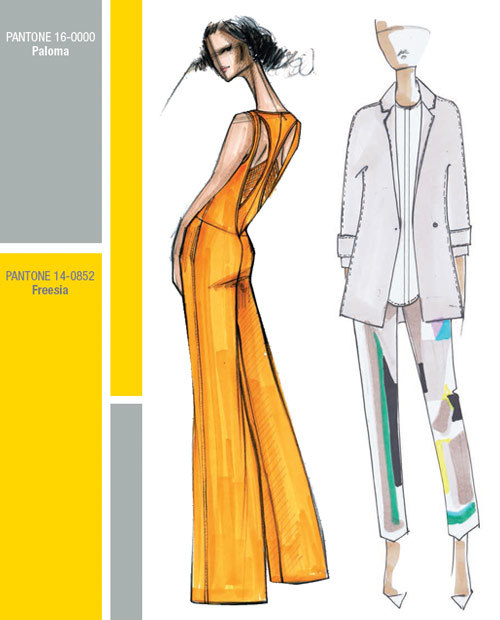 Left to right: Rachel Roy, Lela Rose.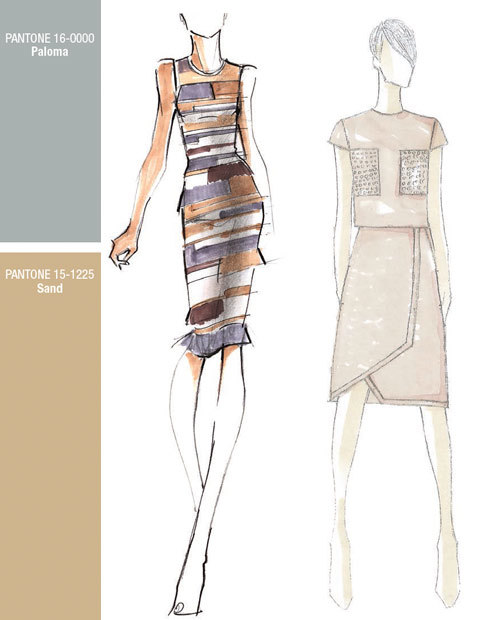 Left to right: Herve Leger by Lubov Azria, Adeam by Hanako Maeda.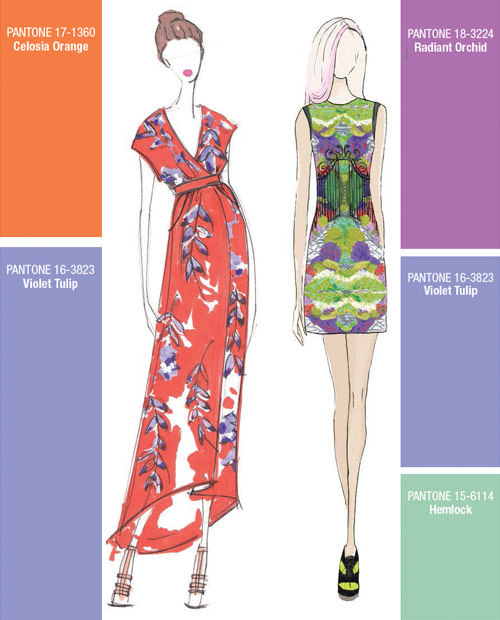 Left to right: WHIT-NY, Emerson by Jackie Fraser-Swan.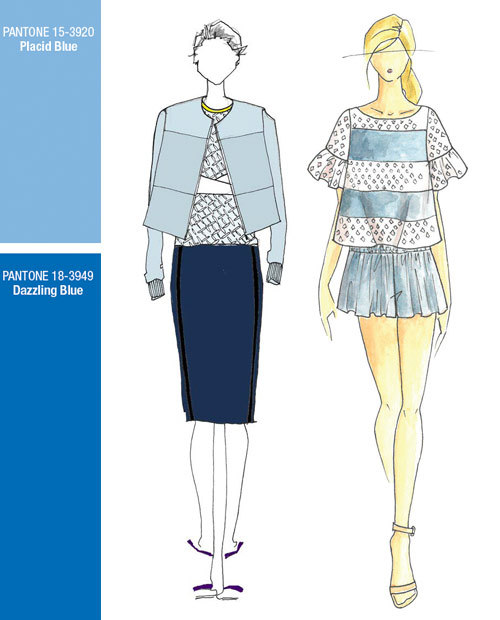 Left to right: M.Patmos by Marcia Patmos, Ella Moss.
The Pantone color report is one of the many highlights of New York Fashion Week. For over 20 years, Pantone, the global authority on color, has surveyed the designers of New York Fashion Week and beyond to bring you the season's most important color trends. This report previews the most prominent hues for Spring 2014. It also includes a designer outlook, must haves, and fashion influencers section. View the entire Pantone Fashion Color Report. Spring 2014.
RELATED REPORTS
View all Pantone Color Reports, in our archives.