Fashion Trend of the Year 2015 – Modern Seventies
Immerse yourself in the world of Modern Seventies, a trend direction that will influence womenswear fashion throughout the year ahead. This trend offers a clean, contemporary take on the 70's aesthetic, complete with minimal and structured styles inspired by designers like Celine and Missoni. Here, the Trendstop experts present WeConnectFashion readers with two essential trends from the Modern Seventies theme, their Fashion Trend of the Year 2015.
Trend Highlights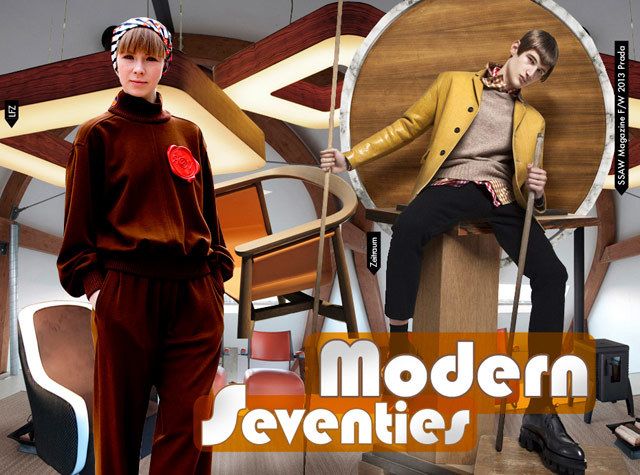 Color Direction
image courtesy Trendstop.com.
A new must-have Fashion Colour, this spiced shade lends warmth to contemporary designs with retro undertones, on show in a vivid mulled orange.
Mood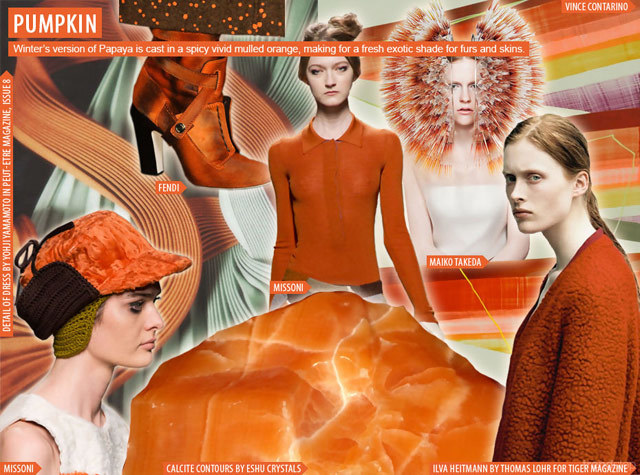 image courtesy Trendstop.com: Missoni, Fendi, Iceberg, all Fall/Winter 2014-15.
We see Pumpkin tones work well across styles like Missoni's fitted knit and Fendi's chic strapped booties. Iceberg offers a directional application with a color pop heel, while chocolate brown contrasts add emphasis to slouchy astrakhan caps at Missoni.
Key Item: The Homestead Blouse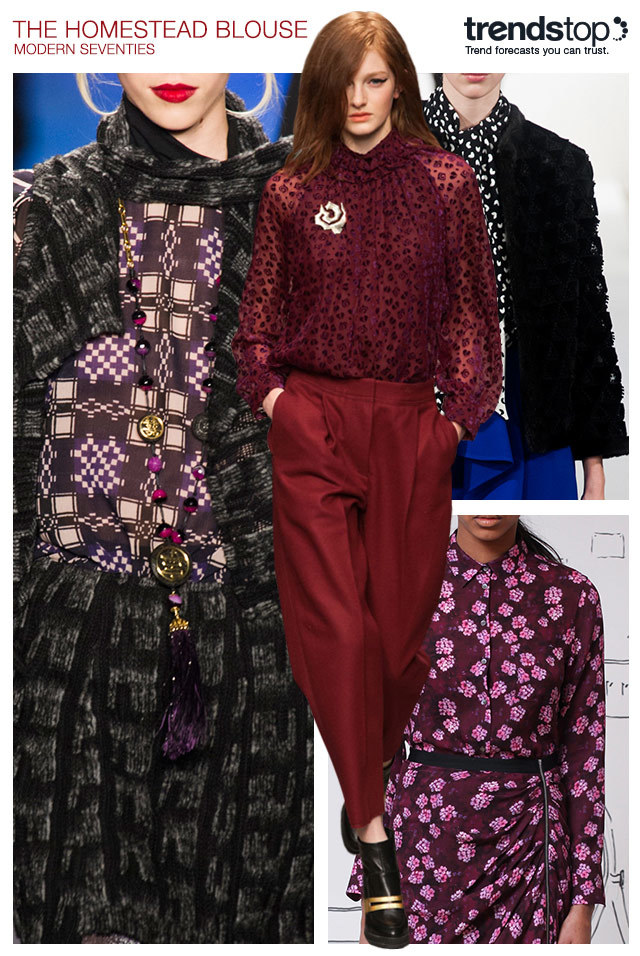 images courtesy Trendstop.com: Karen Walker, Band of Outsiders, Oscar de la Renta, Anna Sui, all Fall/Winter 2014-15.
A chic style for the daywear wardrobe, new season blouses are updated with a range of 70's-inspired prints, from tiles and geos to miniature florals.
Oscar de la Renta makes use of contrast with stark black and white blocking. Karen Walker introduces delicate sheers for a luxe feel in crimson, as feminine blooms pattern a more structured design at Band of Outsiders. Meanwhile, Anna Sui's blouse makes a directional statement by combining a busy mixed print with a cropped silhouette that can be worn in layered stylings.
MORE IN-DEPTH TREND DETAILS
To gain further insight on the Modern Seventies trend, WeConnectFashion readers can join one of Trendstop's complimentary Modern Seventies Online Briefings, which will take place every second Thursday of the month in 2015 – book your place at www.trendof2015.eventbrite.com.
A full range of trend reports are available at Trendstop.com, one of the world's leading trend forecasting agencies for fashion and creative professionals. The agency is renowned for its insightful trend analysis and forecasts. Clients include Forever21, Ralph Lauren, H&M, Hugo Boss, and L'Oreal.