Fashion Trend and Colour S/S 2017, All Markets
Trendzoom introduces the overarching trends and complete colour direction for the season. The report is packed with extensively researched trends shaped by the latest innovation, cultural shifts and leading influencers. The report covers Women, Men and Youth areas and includes strong indicators for surface pattern, colour and detailing. The following sample pages are taken from 81-page report published Sept 16, 2015.
TRANSBORDER
The cross-cultural layering that connects us to a globalised world…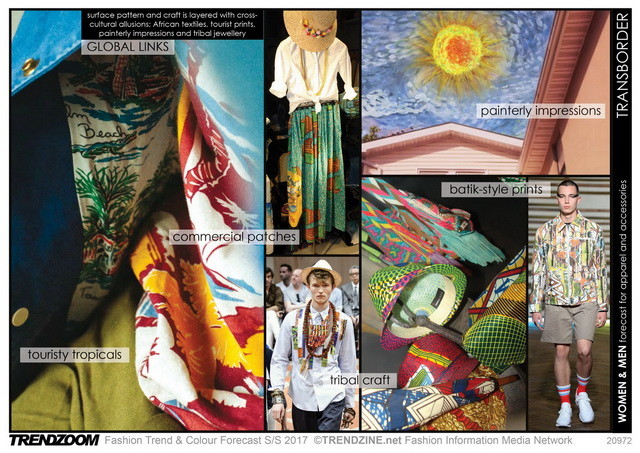 MINDTIME
Conscious choices, meaningful experiences and a redefinition of time…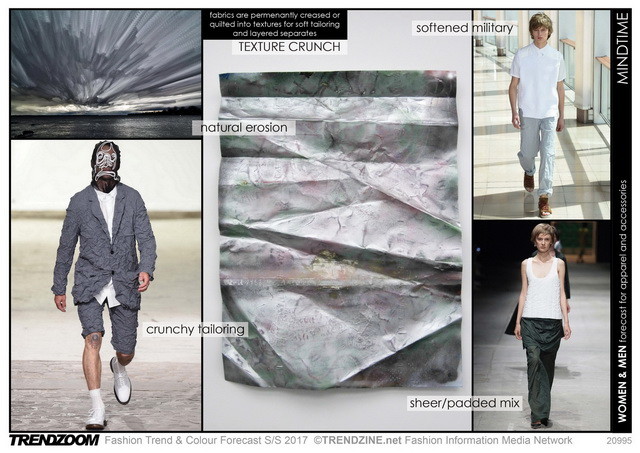 GROUNDED
The honest integrity of design radiating from an inner-city environment…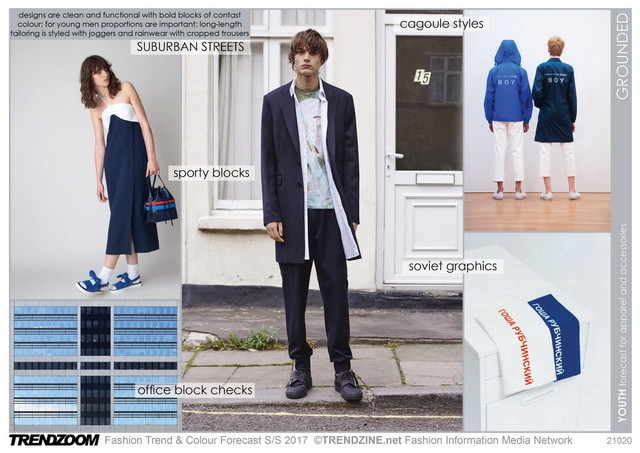 COLOUR
A page from the complete palette for S/S 2017 with key colour analysis for each trend…


RESEARCH
Inspiring research traces the origin of each trend and provides the backstory for each of the main trends with links for further research…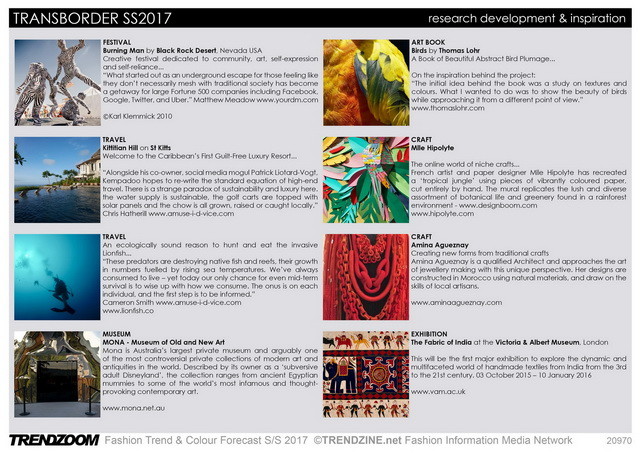 MORE REPORT DETAILS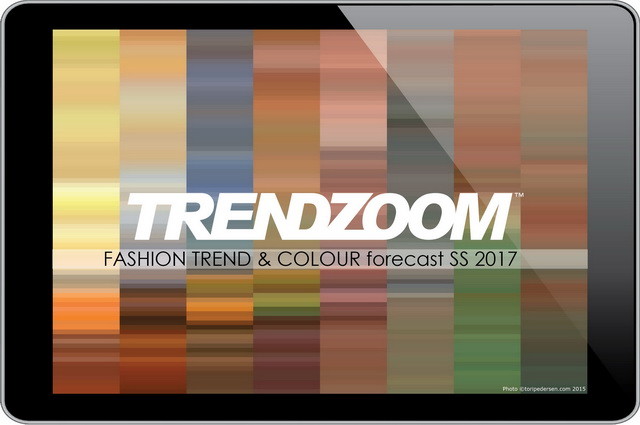 TRENDZOOM Fashion Trend Forecasting Service, delivers both long-term forecasting, and fast-response information to the fashion & design industries. The online, subscription service is an invaluable tool for design inspiration and covers womenswear, menswear, youth and accessory areas.