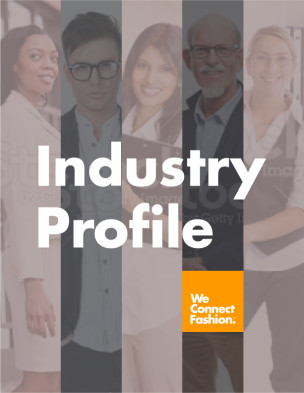 Fashion Sales Representative Job Profile
Fashion Sales Representatives sell a manufacturer's garments and accessories to Fashion Buyers from wholesale and retail stores. Sales representatives usually solicit orders from new and prospective customers within a designated geographical area. They show samples, illustrations, and catalogs of their manufacturer's product line, and must be able to answer any questions regarding the products. They listen to their customers concerns about the product, assist in solving problems the customer may have with the product, and even help the customer sell more of the product by arranging special events like trunk shows and in-store fashion shows featuring their products. This is a position that requires a good deal of travel, sometimes internationally.
Salary Range:
According to the Bureau of Labor, the median annual wage for wholesale and manufacturing sales representatives was $54,230 in May 2012. The lowest 10 percent earned less than $27,340, and the top 10 percent earned more than $112,650.
Entry level pay may range from $15,000 to $30,000 Experienced pay may range from $40,000 to over $75,000 Top level pay may range from $80,000 to over $100,000+ Sales representatives often have the opportunity for increasing their pay through commissions on sales and bonuses based on their performance.
Outlook:
Good to Excellent. Higher than average growth within the US is projected in this sector, with additional positions available overseas. Often the key to getting a job is the willingness and flexibility to travel to remote locations. Employment of wholesale and manufacturing sales representatives is projected to grow 9 percent from 2012 to 2022, about as fast as the average for all occupations.
Qualifications:
A bachelor's degree in Fashion Merchandising, Business, or Marketing is preferred, but not always required. Coursework in sales, business mathematics, and retailing is a plus.
Experience:
Previous sales experience is helpful.
Personal Characteristics/Skills:
Highly competitive; belief in the product and ability to maintain enthusiasm for it; excellent communication skills - both written and oral; establish good relationships with customers; self-motivated with good follow-through skills; ability to deal with rejection and remain upbeat; knowledge of fashion industry trends and manufacturer's competitors.
Career Path:
Showroom Sales Representative/Assistant
Sales Representative
Sales Manager
Regional Sales Manager
National Sales Manager
VP Sales
Also called:
Manufacturer's Representative
Apparel Sales Representative