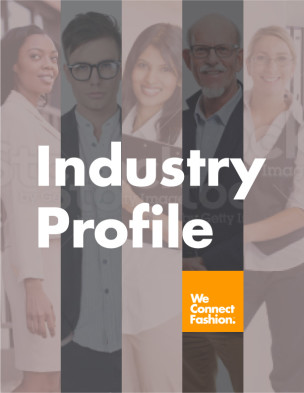 Fashion Merchandiser Job Profile
Fashion merchandisers track and analyze market trends, production costs, and previous sales numbers to determine the product direction that the manufacturer will take each season. Merchandisers are some of the most powerful employees within an apparel company with large bottom-line and personnel management responsibilities.
Salary Range: $50,000 to $150,000+
Experienced pay may range from $50,000 to over $80,000 Top level pay can easily go over $150,000+
Outlook:
While there are a number of merchandiser positions open (every apparel maker needs at least one), the qualifications required to excel in this position cast a narrow net among prospective applicants. Those who have the business acumen and good fashion judgment to achieve and maintain profitability in their sector could advance high up the executive ladder.
Qualifications:
A 4-year bachelor's degree in Fashion Merchandising, Apparel Production, Fashion Design, or Marketing is absolutely required. An MBA (Masters in Business Administration) is a plus, as is participation in some executive training programs.
Experience:
Between 5-10 years of apparel industry experience is required, along with some retail or sales experience.
Personal Characteristics/Skills:
Highly analytical with strong math skills; extensive knowledge of the apparel industry and trends; ability to combine information from market sales and production data with fashion forecasts and translate into smart product-line decisions; decisive; well-organized; detail oriented; ability to work with other executives; calm under pressure.
Career Path:
Fashion Buyer
Merchandising Assistant
Merchandiser
Merchandising Director
Also called:
Merchandiser
Apparel Merchandiser