Fashion Forward Women's Denim Trend F/W 2016-17
Denim is refreshed with a statement feel, updating shapes with a directional play on surface design and texture for Fall/Winter 2016-17. Suitable for the Junior and Contemporary markets, see how casual apparel styles can be transformed into standout pieces for the womenswear wardrobe with this bold new denim theme trend. This week, WeConnectFashion readers can discover A Denim Statement, an essential denim trend that enhances daywear garments with a striking yet fashion-forward appeal for cold weather dressing.
A Denim Statement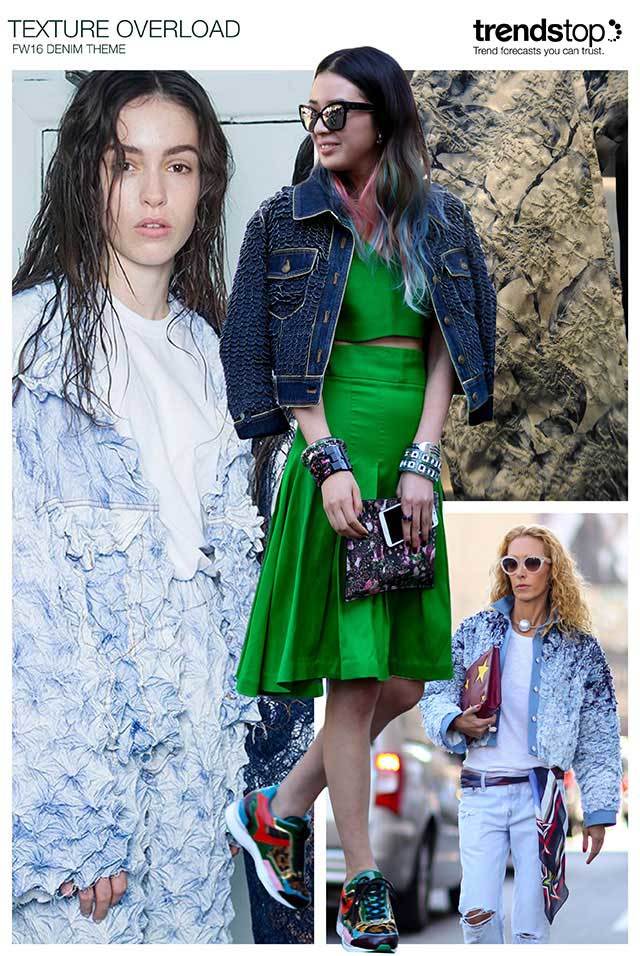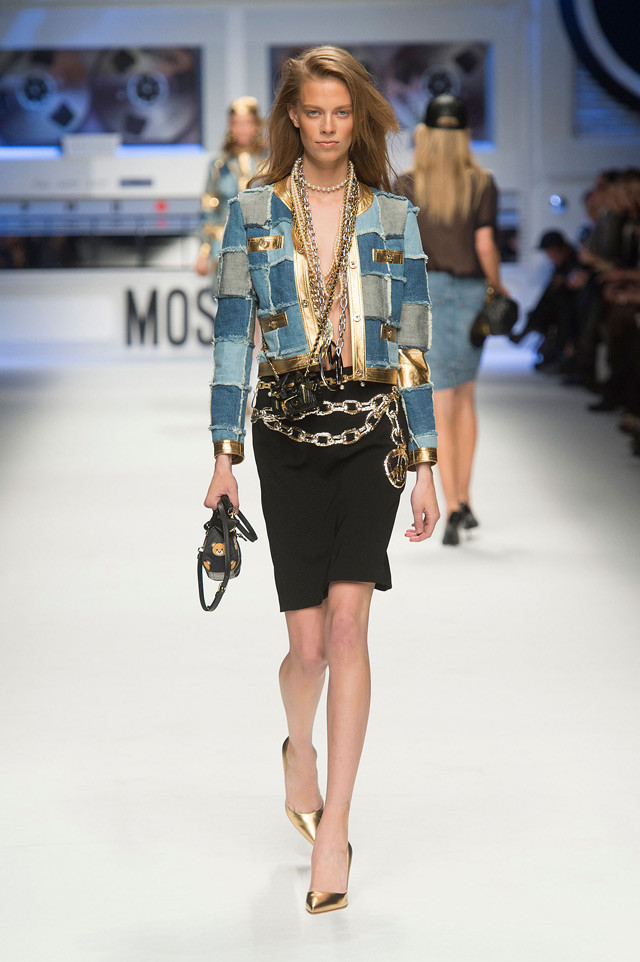 From jackets to jeans, the Trendstop.com denim experts have analyzed how these developments will emerge in collections for the upcoming season, influencing key denim elements like color, wash and detail, as seen here.
Texture Overload
Denim appeals to the touch with highly tactile designs, as heavily textured surfaces add interest to shapes while reinforcing them for winter weather. Highlight designs include scaled denim and raw self-textured ruffles, as well as materials with unusual puckered qualities. Garments can be worn separately or matching for an enhanced statement.
image courtesy Trendstop: Top image: Paris Street Style, Faustine Steinmetz Spring/Summer 2015, Realteks Spring/Summer 2016, New York Street Style. Bottom image: Moschino Fall/Winter 2015-16.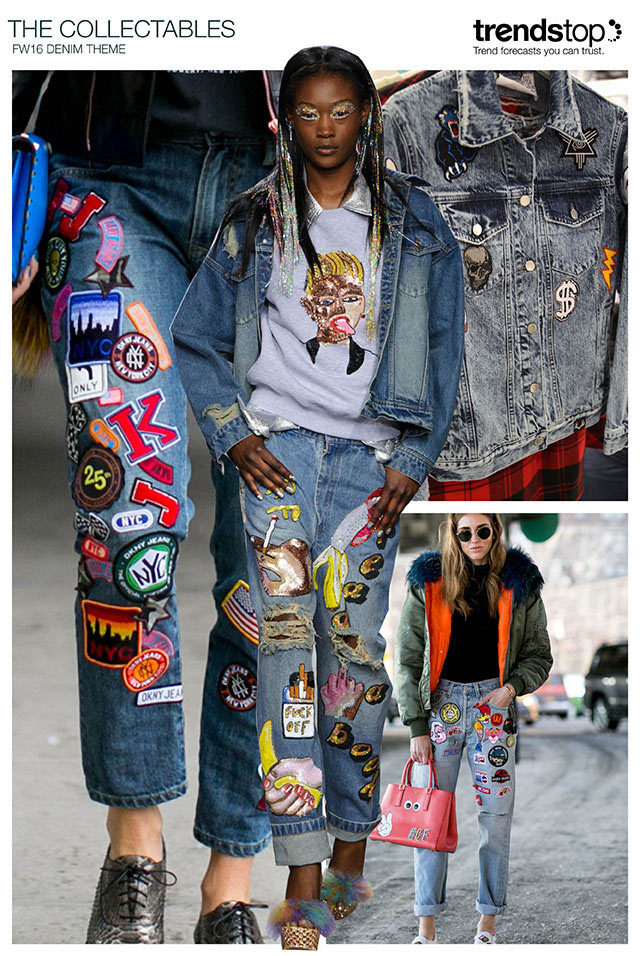 The Collectables
Women's denim makes a DIY statement for day with collectable patch appliqué, introducing a youthful dimension to shapes with customized looks. Assorted patche styles encompass cartoons, lightning bolts, letters, cityscape graphics and beyond, while sequinned embellishment adds a touch of sparkle. Ideal for laidback city styling, casual pieces are characterized by blue washes and relaxed shapes.
image courtesy Trendstop: Ashish Spring/Summer 2015, New York Street Style, Aloha From Deer Fall/Winter 2015-16, New York Street Style.

More Report Details


Trendstop.com, is the world's leading trend forecasting agency for forward fashion forward trend information that is validated through early consumers to give you confidence in your trend decision making. Clients include Forever21, PVH, Ralph Lauren, H&M, Hugo Boss and L'Oreal.