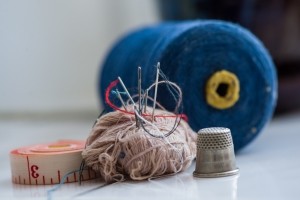 Factory Q&A and Manufacturing Partners
Finding the right factory is a critical step in managing your fashion business and should be performed in conjunction with the design process.
Whether you find this factory on your own, or use a production and sourcing agency to connect you with the best supplier, there are five basic areas that must be considered:
Quality
Does the factory have the adequate craftsmanship and previous experiences to follow your tech pack to produce the designed product?
Price and production scale
Can the factory meet your targeted production prices? If you grow rapidly, are they able to handle rapidly increased production?
Timeline
Does the factory have the capabilities to timely deliver your goods according to the targeted production schedule?
Communication
Can the factory effectively communicate with you to work through future potential production issues? If they are in a different time zone, do they offer many viable methods of communication and are they available at the same hours?
Ethics
Does the factory share the same business ethics as you, and are they a factory you want to be aligned with?
It's okay if it takes longer than you hope to find the right factory; the good news is there are many avenues to find factories that meet your needs. Invest the time to interview and speak with numerous potential partners in order to find the right match. Possible sources to help connect you with the right factories include:
Sourcing and production agencies
It's a general consensus in the industry that brands can benefit from sourcing and production agencies in order to manage the overall production. This is often the most economical option for smaller brands since they usually only charge a percentage of the order value. This saves the company from hiring a team of full time in-house production professionals. This is likely your best option if you want to gain immediate access to a vast network of suppliers and production professionals. Ask for references and interview the agencies to make sure you have a good working relationship, as they will be your advocate in the production process and a key extension of your team.
Sample makers
Independent sample rooms and local small batch factories often have connections with onshore and offshore production facilities. If you have used them to make your samples, leverage them as a resource to connect you with factories they trust.
Online resources
Directories of factories and suppliers are available to you for both onshore and offshore needs. After you identify potential partners, find their contact information and call them directly as opposed to emailing. You can find out a lot about their business by having a 1:1 call. Beware of outdated directory listings and call to reconfirm all details listed.
Industry connections
Leverage the resources within your circle of connections; former partners, past professors from fashion school, friends or colleagues can often recommend factories they have worked with in the past worthy of being recommended. Beware of immediately giving a factory your trust just because you received a recommendation; each factory has a different specialty, which may not satisfy your product needs.
Bottom line: Invest time in finding and performing your due diligence when scouting for the best manufacturing partner. If done properly, this is the best risk mitigation avenue as part of the overall production and sourcing process.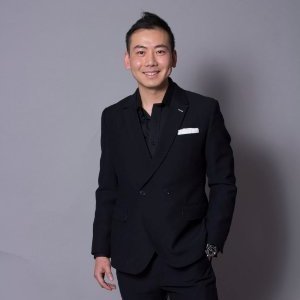 Aaron Luo is the cofounder and CEO of Terracotta Partners a boutique fashion production and sourcing agency based in New York City, specialized in helping start-up and scaling brands by managing their "on-shore" and "off-shore" sourcing and production operation. He is a contributor to the WeConnectFashion "How-To" series.