Fabric & Color Trends, Men's and Women's FW 2014-15
The Fall Winter 2014-15 seasonal direction is all about change according to this terrific report published by Lenzing and conceived by MMtrends.com. Direction is presented in 6 modes: Fusion, Fairytale, Rainbow, Mind's Eye, Shadow & Light, and Floral Fever. "The time is now. Turn your back on mediocrity. Push the boundaries even at the risk of failure."
Fusion Seasonal Direction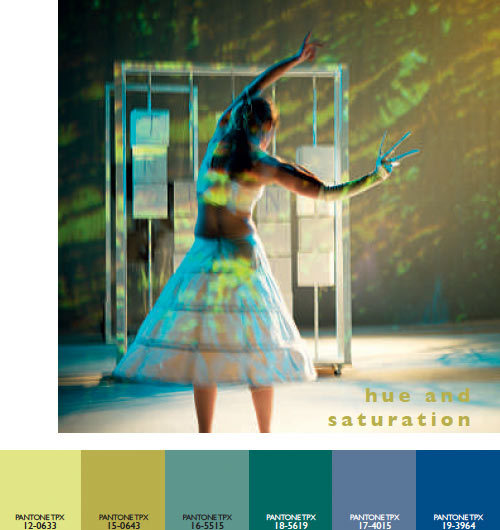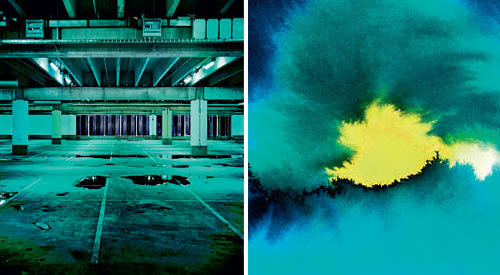 KEY WORDS
Control. Masculinity. Uneven vs. solid colors. Perforation. Clean lines. Spatiality.
FABRIC & COLOR MOOD
Colors are distorted and mediated by cutting, breaking and interfering with the surface of the textiles, creating grids, panels and other geometrical shapes. 3D, air-stuffed and mesh techniques are put into play to emulate architectural structures. Excessively even and smooth surfaces mask the tactility of the textile.The fabrics are generally light-weight, crisp and cool to the hand, and high-performance materials are imperative.
Fairytale Theme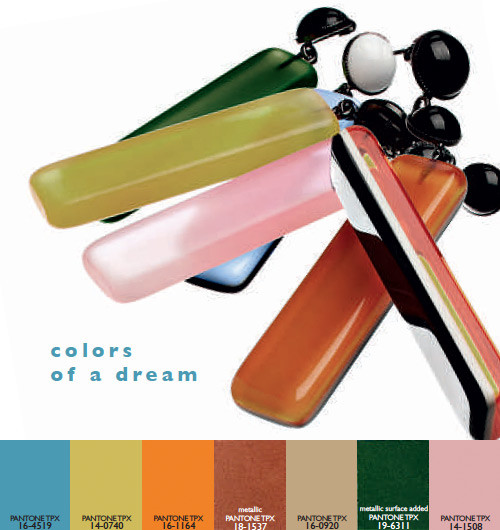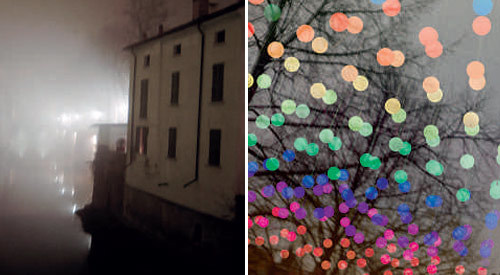 KEY WORDS
Mystery. Playfulness. Ambiguity. Hide and seek. Decadence. Allure. Eccentricity
FABRIC & COLOR MOOD
The frosty and crystal-bright winter light is translated into shimmering metallic- or leather-coatings in surprising combinations.The overall palette is warm with an intriguing depth. Fur is a new obvious component in the design of the textiles. Lightweight fabrics are essential to the look, as is subdued decoration, mostly obtained by special weaves and yarns with unique properties. Bonded fabrics add extra volume and density, shaping new, bold silhouettes.
Brights On White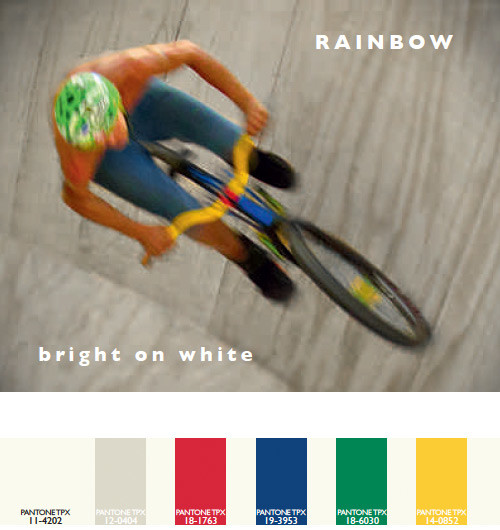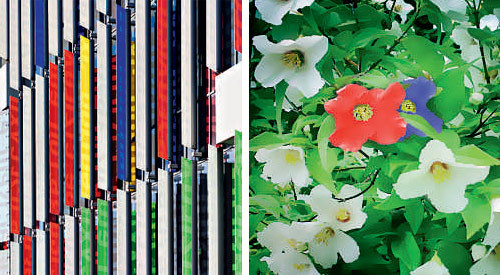 KEY WORDS
Vitality. Glow. Simplicity. Play. Reinvigoration. Excess. Optimism controlled by white.
FABRIC & COLOR MOOD
Fabric surfaces are re-worked to obtain a textured and detailed look. Prints, mainly stripes, are interpreted in new ways, while intricate techniques are used to add dimension, and emphasize the tactile qualities of woven fabrics, knits and jersey. Colors rise from the surface of fur and other soft and tangible materials as lines of bright needle punching. Crisp, fresh fabrics are used against super-heavy materials in order to create a sensation of heavenly luxury.
Minds Eye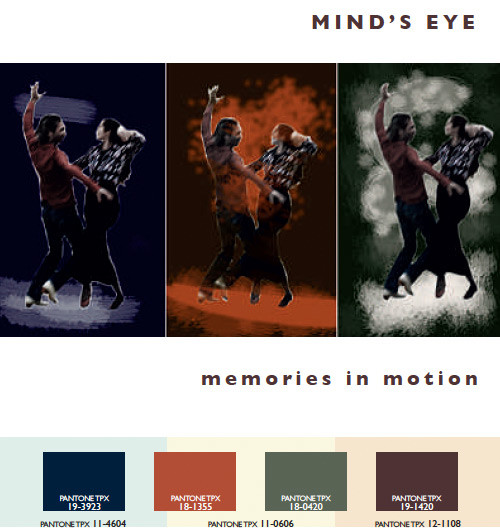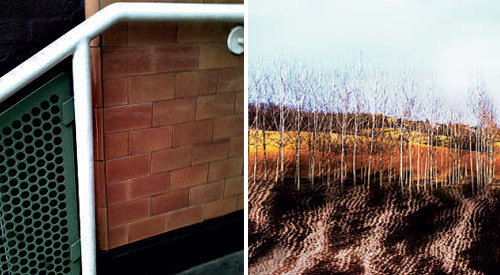 KEY WORDS
Memories in Motion. Blurred perception. Dreamlike landscapes. Instincts. Eroticism. Intensity. Recollection.
FABRIC & COLOR MOOD
Hairy surfaces and rough textures meet sleek and smooth fabrics, and similar to the colors some are warm and heavy, while others graceful and airy.The seductive play with multiple layers gives a sense of double vision blurring the lines between beginning and ending.'High-tech craft' creates a sophisticated uniqueness for the consumer which combines the best of intelligent fabrics and high-end technology, with design and craft manufacturing.
Shadow and Light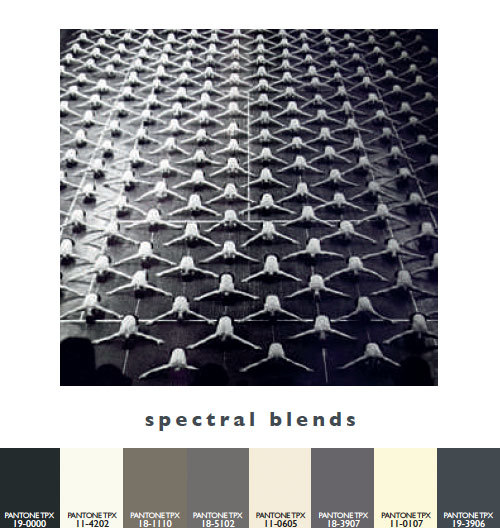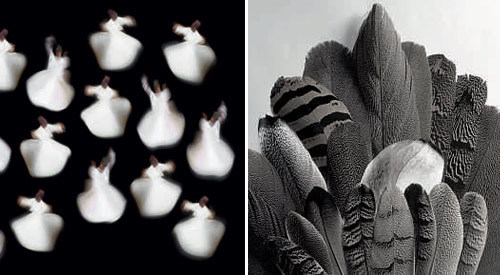 KEY WORDS
Strength. Movement. Shadowplay. Reflection. Mellowness. Duality. Energy. Projection.
FABRIC & COLOR MOOD
The colors are brought to life in materials which instantly capture light and reflection. Different varieties of coating alter the look and properties of the fabrics, adding depth, nuance and substance to pure white, pure black and the dynamic play of shadows in the space between the two. Folding fabrics create a sensation of protection and care, and plain woven fabrics represent the honest simplicity of the palette. Embossed jacquard patterns and bonding fabrics, different in weight, expression and handle, allow us to further play with contrast, shadow and light.
Floral Fever Intense Undertones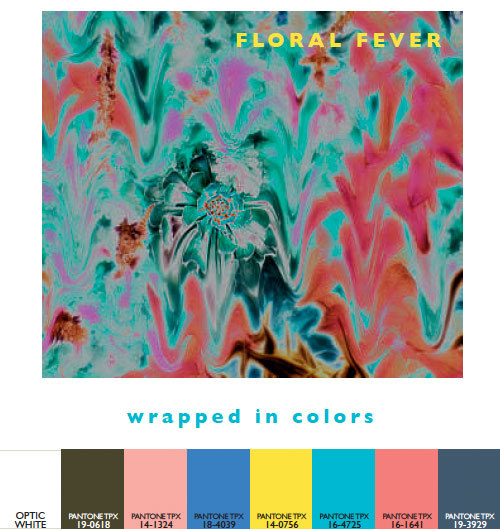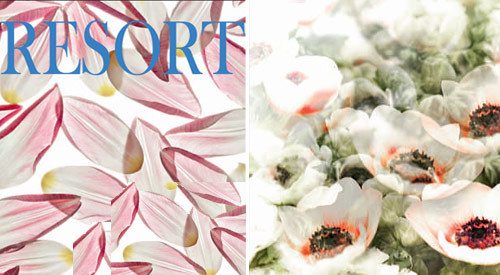 KEY WORDS
Wrapped in Colors. Exotism. Abundance. Optimism. Transparency. Artistic flair. Romanticism
FABRIC & COLOR MOOD
Reach out for a bouquet of vibrant colors with intense undertones. Go less prissy and more powerful. Fluid fabrics embrace the body, clinging to every curve, while solid fabrics conceal and shelter the silhouette.Traditional high-quality materials with an honest and authentic air, such as basic gabardine, poplin and plain weaves, are contrasting more effortless and playful materials. Sheer fabrics are adorned with subtle prints; a touch of vanishing motif. Jersey garments are embellished with intricate eyelet all-over patterns. Coarse and fine knitwear in plain and purl knit are essential to the look.
More Report Details
To view and download the full trend report, visit Lenzing, Fibers services.
Lenzing, is a worldwide leader in the production of innovative, high performance cellulose fibers. Lenzing fibers (viscose, modal and lyocell) are made from wood, the renewable raw material. They are used by the textile industry for garments, home textiles and technical textiles. Lenzing is committed to the principles of sustainable management with very high environmental standards.