Eco Wellness, Accessories Forecast FW 2007-08
Fall / Winter 2007-2008 - Handbags, footwear, leather garments, and fashion accessories are the focus of this international trade fair, organized by the Asia Pacific Leather Fair. Here are their Fall 2007 / Winter 2008 seasonal trends. The report includes color and material swatches as well a brief descriptive write-up for each of four trends.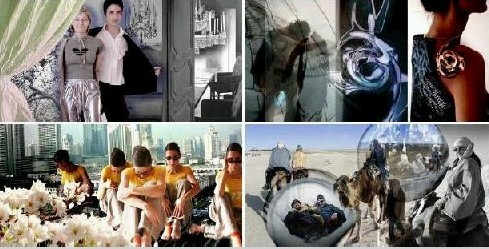 NEW TRADITIONS
Matching past and present for the charming surprise of anachronism. Making fun of conventions to distance ourselves from social norms. Rigorous colours from the past animated by the softness of the grayish pastels and rejuvenated by a fresh pink.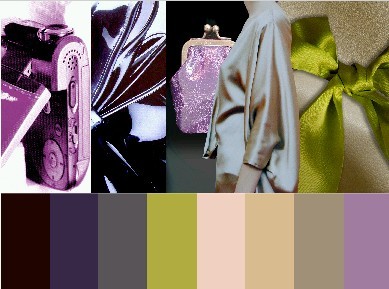 MAGNETISM
The unknown and mysterious nature is back in force as primary sources of understanding and creativity. Deep colours of the night are contrasted by the sensuality of the skin colours. The warmness appears with the honey beige.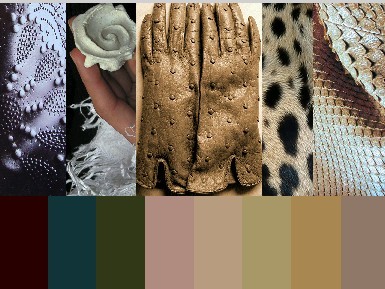 PRAGMATIC WELL BEING
We learn how to make the best of it and optimize our well being in the "here and now." In a good mood, eco-friendly greens are disturbed by an acid green, a fun pink and apricot, and an alive purple.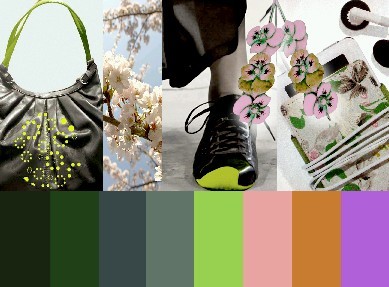 SPHERE TO SPHERE
Time shifting and place shifting, the nomadic individuals navigate between places and spaces, touching base to experience situations and emotions locally, alone or with others. Dusty and dark colours from the cities are woke-up by artificial colours.