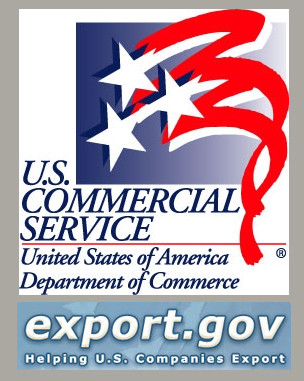 Doing Business in Japan, a guide to help US companies export
The Doing Business in Japan is a commercial guide to help US companies make smart strategic market entry decisions. Below are excerpts from the 2014 publication.
Japan Market Overview
As the world's fourth largest buyer of American products and the world's third largest economy, Japan is a market that should be considered by all American exporters. Japan is a technology powerhouse, a proving ground for consumer goods and services, and in the social and commercial vanguard of developed market demographics.
Japan continues to enjoy attention in the business news this year owing to a variety of factors, including the strong performance of the Japanese stock market in 2013, continued brighter business and consumer sentiment, a yen that has seemingly stabilized at a level sharply lower than that of recent years, and the apparent end of stubborn deflation.
During 2013 the Japanese yen weakened appreciably and is currently near 5 - year lows against the dollar. Even so, U.S. products remain competitive in Japan.
Market Challenges
The degree of difficulty in penetrating the Japanese market depends on the product or service involved. Key variables include the degree of local or third - country competition, the number of regulatory hurdles to be overcome, and cultural factors such as language (both spoken and written), service and quality expectations, and business practices. Tariffs on most imported goods into Japan are low. However, cultural, regulatory, or other non - tariff barriers exist that can make marke t entry difficult.
The recent depreciation of the yen (79.82 /$1 in 2012 vs 97.60 /$ 1 in 2013) has put upward pressure on import prices and has made consumers price - sensitive . In addition , the consumption tax rate was raised from 5 % to 8 % on April 1 st , 2014, with preliminary evidence of front - loading of purchases before then and a drop off in purchases since. Another increase in the consumption tax rate from 8% to 10% is planned for 2015. U.S. companies that can offer Japanese consumers cost - competitive high quality products with unique attributes may find good opportunities . Products Japanese consumers currently order from abroad include apparel, accessories, books, magazines, toiletries, and cosmetics.
Market Entry Strategy
U.S. companies wishing to enter the Japanese market should consider hiring a reputable, well - connected agent or distributor, and cultivating business contacts through frequent personal visits. Japan's business culture attaches a high degree of importance t o personal relationships, and these take time to establish and nurture. Patience and repeated follow - up are typically required to clinch a deal. The nature and pace of deal - making in Japan are quite different from those in the United States. U.S. business executives are advised to retain a professional interpreter, as many Japanese executives and decision - makers do not speak English or prefer to speak Japanese.
Courtesy of Export.gov
Country Commercial Guides "Doing Business In" are annual flagship publications produced by the USA government agency Export.gov to help US companies make smart strategic market entry decisions. View the "Doing Business in Japan" Country Commercial Guide in its entirety, 122 pages, no charge. Available here