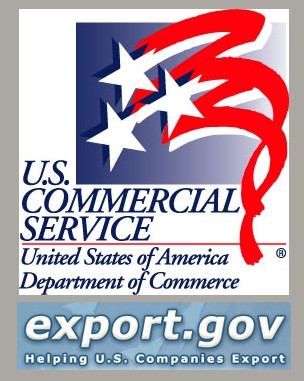 Doing Business In China, a guide to help US companies export
The Doing Business in China is a commercial guide to help US companies make smart strategic market entry decisions.
Chinese Market Overview
The Chinese economy is roughly half that of the United States with a comparable land mass. Following more than three decades of economic growth, fueling an industrial and urban boom, China claims 171 cities with populations of 1 million or more, while the U.S. has nine such cities.
While China's GDP growth is slowing, it remains among the world's top performers. In response to this growth, U.S. exports to China have increased 468 percent since China's 2001 World Trade Organization (WTO) entry, and it is likely to maintain its position as the third-largest buyer of American goods after Canada and Mexico in the coming year. Small and medium-sized enterprises (SMEs) are the leading exporters to China, representing 92 percent of American businesses exporting to China (35 percent of value), with overall export product categories led by machinery, computers and electronics, chemicals, transportation equipment, and waste and scrap.
China's economy has seen enormous benefits from fixed asset investments. This investment-led growth, however, is widely perceived as non-sustainable and China's leadership addressed this concern in its 12th Five-Year Plan (5YP), which came out in 2011. The plan continues through 2015 and aims to increase consumer spending from approximately 35 percent of GDP to 50 percent by 2015. In comparison, about 70 percent of the United States' GDP is derived from consumption, whereas 63 percent of Brazil's GDP is driven by consumption. The rebalancing of China's economy should create opportunities for U.S. companies that provide consumer products and services.
China's rapid economic growth, especially in the urban areas, has led to a booming consumer market for high-end goods and services, including tourism and education.
China will account for about 20 percent of global luxury goods consumption by 2015, or $27 billion USD.

About 80 percent of people buying luxury items in China are 45 years or younger, whereas that percentage is only half for the United States.

By 2020, China's middle class is expected to account for around 45 percent of the population, or approximately 700 million people.
Despite these remarkable changes, China is still a developing country with significant economic divisions between urban and rural areas, albeit one with vast potential. The number of migrant workers remains high. In 2011, the urban population exceeded that residing in rural areas for the first time, with 691 million urbanites (more than double the U.S. population) versus 657 million rural dwellers. As of 2011, the per-capita disposable income of urban residents was US$3,454 and the per-capita disposable income of rural residents stood at US$1,105.
Market Challenges
In addition to large multinationals, many of which continue to earn impressive returns on their exports to and investments in China's market, American SMEs are very active in China. The U.S. Department of Commerce's Commercial Service (CS) counsels American companies to thoroughly investigate their specific market niche, take heed of product standards, take measures to protect intellectual property, and carefully pre-qualify potential business partners. Stumbling blocks that foreign companies run into while doing business in China often relate to these broad issues.
China has made significant progress toward a market-oriented economy, yet it continues to rely heavily on an export-led growth model. For this reason, parts of its bureaucracy still seek to protect local firms, especially state-owned enterprises, from imports, while encouraging exports.
China retains many characteristics of a planned economy, with five-year plans setting economic goals, strategies, and targets. Provincial and local officials are accountable for delivering on the 5YP and their priorities reflect that mandate. In addition, the State and the Communist Party directly manage the only legal labor union.
The scale and complexities of China can stress a firm's capabilities, resources and patience. Well-targeted and informed efforts and a network of contacts at various levels across a broad range of organizations are often linked closely with market success and ability to resolve problems.
Market Opportunities
China will remain an important and viable market for a wide range of U.S. products and services for years to come. China's on-going infrastructure development, investment in healthcare reform, and booming urban populations will drive demand for U.S. exports in energy, chemicals, transportation, medical equipment, construction, machinery and a range of services. Branded products supporting lifestyle expenditures show great potential. With growing numbers of Chinese traveling abroad for education and leisure purposes, China's contribution to U.S. educational institutions and the tourism industry is increasingly important as well.
Market Entry Strategy
A company should visit China in order to gain a better perspective and understanding of the market potential for its goods or services. Given the scale and rapidly changing nature of the marketplace, a visit to China can provide great insight into the country's business climate and its people. Chinese company representatives respect face-to- face meetings, which demonstrates a U.S. company's commitment to working in China. Prospective exporters should note that China has many different regions and that each province has unique economic and social characteristics.
U.S. companies commonly use agents in China to initially create relationships, advise on product standards, perform business development, and offer marketing support. Local agents possess the knowledge and contacts to better promote U.S. products and break down institutional, language, and cultural barriers. The U.S. Commercial Service offers a wide array of services to assist U.S. exporters in finding Chinese partners through a network of five offices in Beijing, Shanghai, Shenyang, Guangzhou, Chengdu, and a partnership with the China Council for the Promotion of International Trade (CCPIT) to provide business matchmaking and related services in 14 other major cities in China. U.S. companies are strongly encouraged to carefully choose potential Chinese partners and take the time to fully understand their distributors, customers, suppliers, and advisors.
Success in China requires a strong understanding of your business capabilities, development of long-term relationships, and an in-depth knowledge of this challenging market. Before making a decision to enter China, potential exporters should consider their own resources, past exporting experience, and willingness to commit a significant amount of time assessing and cultivating opportunities. Successful market entry strategies typically demonstrate regionally targeted efforts, application specific product positioning, well-qualified partners, measures to minimize non-payment risk, and a game plan for intellectual property protection.
Courtesy of Export.gov
Country Commercial Guides "Doing Business In" are annual flagship publications produced by the USA government agency Export.gov to help US companies make smart strategic market entry decisions. View the 2014 "Doing Business in China" in its entirety, no charge. Available here