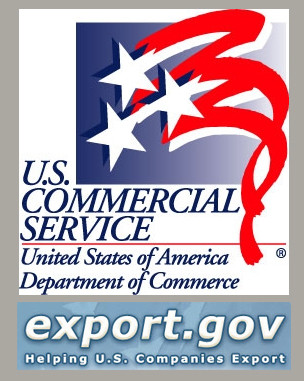 Doing Business in Brazil, a guide to help US companies export
The Doing Business in Brazil is a commercial guide to help US companies make smart strategic market entry decisions.
Brazilian Market Overview
The Federative Republic of Brazil is Latin America's largest economy. With 3,290,000 square miles, bordering 10 other countries and with 4,650 miles of coastline, Brazil is the largest country in Latin America and fifth largest in the world. Its population of 202 million makes Brazil the world's sixth - most populous nation. With a Gross Domestic Product ( GDP) in 2013 of US $2.3 trillion, Brazil is the world's seventh - largest economy, spurred by a 2.5% annual growth during 2013. Growth slowed during last year due to reduced demand for Brazilian exports in Europe and Asia and modest consumer demand from Brazil's large middle class. By 2020, Brazil is projected to be the fifth - largest consumer market in the world, ahead of France and the United Kingdom.
Brazil was the United States' seventh - largest export market for goods in 2013 . Brazil is also a large market for U.S. services, accounting for an additional $24 billion in exports in 2012 (latest available data). The trad e balance with Brazil for U.S. services has continually increased since 2003 , reaching a surplus for the U.S. of $17 billion as of 2012.
Market Challenges
Brazil has a large and diversified economy that offers U.S. companies many opportunities to partner and to export their goods and services, and U.S. exports are increasing rapidly. Doing business in Brazil requires intimate knowledge of the local environment, including both the direct as well as th e indirect costs of doing business in Brazil (referred to as "Custo Brasil"). Such costs are often related to distribution, government procedures, employee benefits, environmental laws, and a complex tax structure. Logistics pose a particular challenge, gi ven the lack of sufficient infrastructure to keep up with nearly a decade of economic expansion. In addition to tariffs, U.S. companies will find a complex customs and legal system.
Market Opportunities
Brazil's infrastructure sect or will receive an estimated US$800 billion in investments from 2013 through 2017. The sum will be divided between the energy and infrastructure sectors, with a larger amount allocated for infrastructure development such as roads, rail, ports and airports.
Market Entry Strategy
Success in Brazil's business culture relies heavily upon the development of strong personal relationships, the keystone of productive business partnerships. In most cases, U.S. firms need a local presence and thus sh ould invest time in developing relationships through frequent visits to Brazil. The U.S. Commercial Service encourages U.S. companies visiting Brazil to meet one - on - one with potential partners, and offers a slate of services such as our Gold Key Service ( GKS), through which companies can meet with pre - screened potential clients or partners in personal meetin gs. We also lead delegations of Brazilian buyers to connect with U.S. businesses at more than 30 International Buyer Program trade shows in the U.S. It is essential to work through a qualified representative or distributor when developing new business in the Brazilian market. Some firms may need to establish an office or joint venture in Brazil. It is difficult for U.S. companies to get involved in p ublic sector procurement at the federal or state levels without a Brazilian partner, or a physical presence in Brazil
Courtesy of Export.gov
Country Commercial Guides "Doing Business In" are annual flagship publications produced by the USA government agency Export.gov to help US companies make smart strategic market entry decisions. View the "Doing Business in Brazil" in its entirety, no charge. Available here