Denim Design Forecast FW 17-18, All Markets
A design issue for the DENIM sector, complete with detailed design flats, fabric swatches and an inspiring edit of catwalk and street styles. The A/W 17-18 season brings a fresh perspective on denim. Sample pages from 49-page report published July 29.

OUTSIDER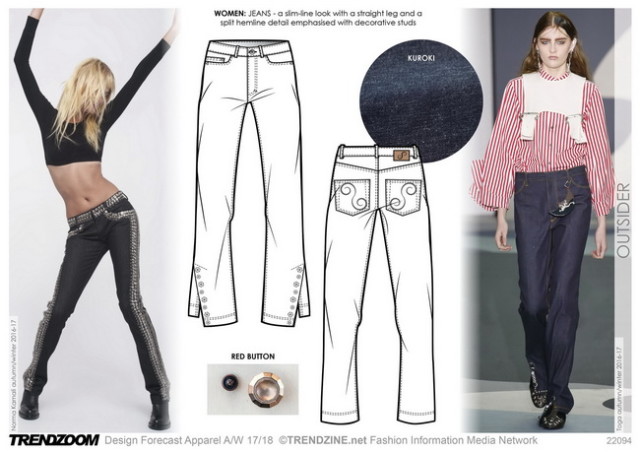 WOMEN: jeans are retro inspired with '70s flares, 80's volume or '90s fit. tops and jackets feature corset-like tailoring or feminised additions and decorative additions.

INTERFUSION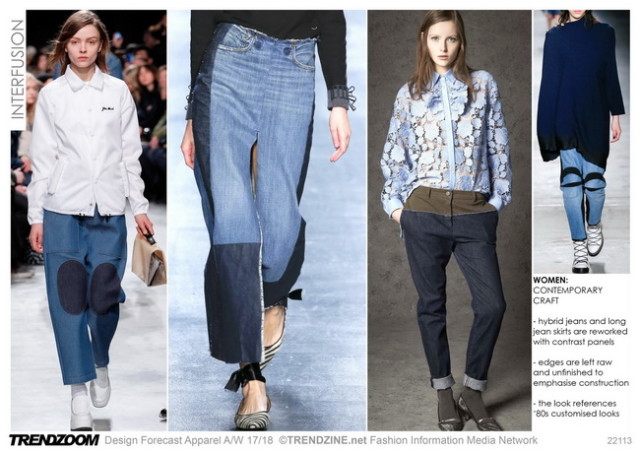 WOMEN: shapes are well defined and this new breed of casualwear has a formal edge. styles are broken apart and reconstructed with contrast blocks and panels creating new hybrid designs.

CIRCULAR
MEN: shopkeeper coats, overalls and dungarees move into the fashion arena. these workwear influenced styles take on an elevated identity with new design ideas and distorted shapes and construction.

MORE REPORT DETAILS


TRENDZOOM Fashion Trend Forecasting Service, delivers both long-term forecasting, and fast-response information to the fashion & design industries. The online, subscription service is an invaluable tool for design inspiration and covers womenswear, menswear, youth and accessory areas.