Contemporary Juniors Forecast FW 2014-2015
Trend themes for the Juniors F/W 2014-15 market continue to draw from iconic figures who capture the mood of various eras of fair maidens and decades including 50's "good girl gone bad," and groovy 70's chic. We see all in, silhouettes coming away from the body with proportions that are more boxy and elongated.
Seasonal Trend Direction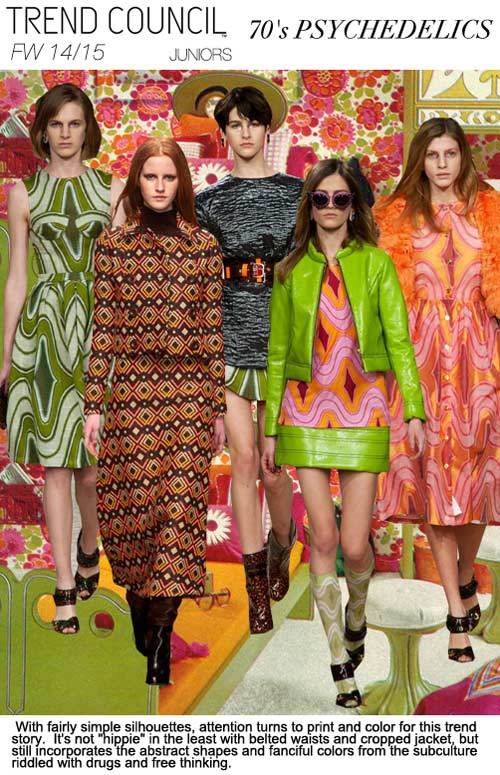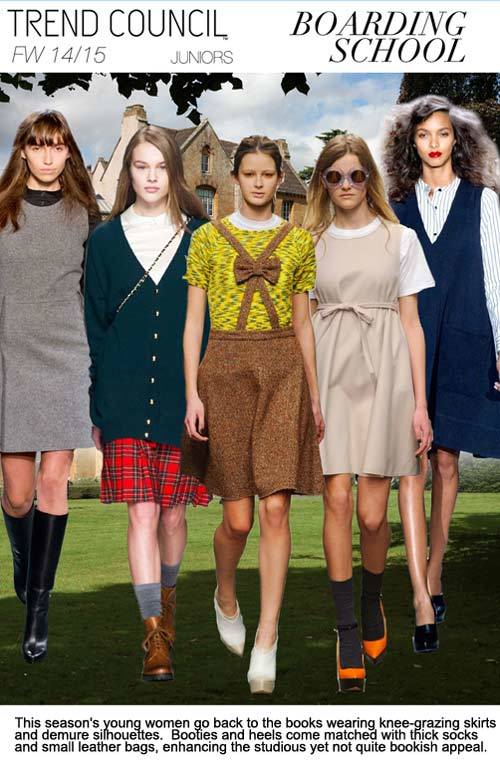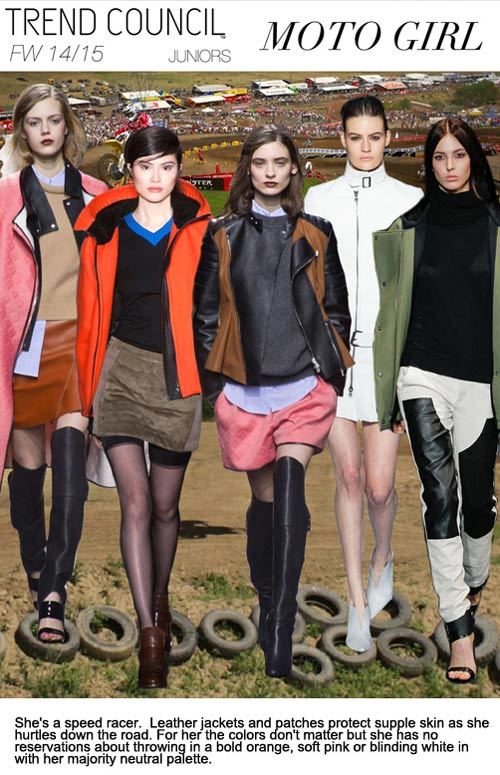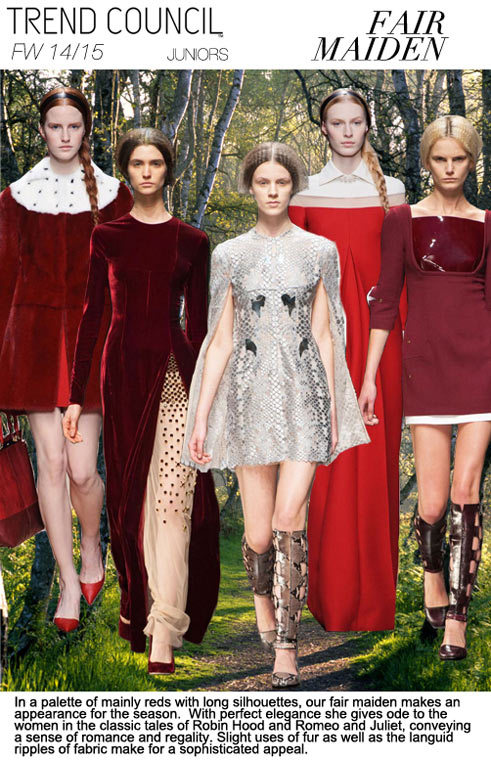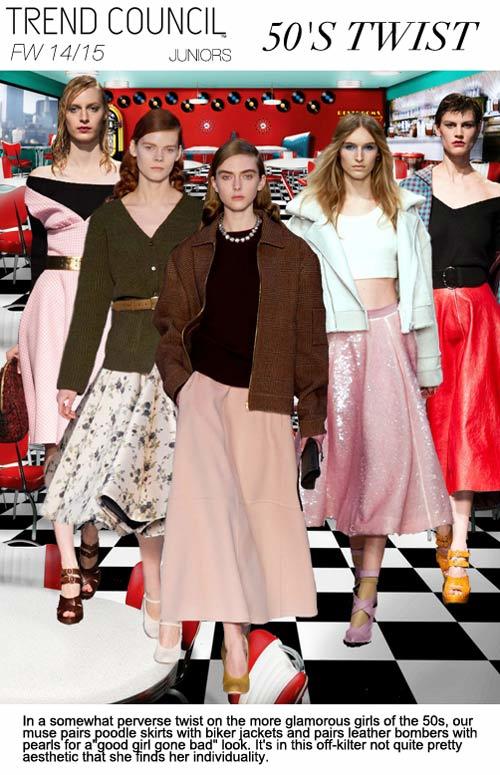 More Report Details
Trend Council is a niche online forecasting service that provides valuable color and trend information to help you make accurate decisions for your business based on factual analysis by industry leaders. Trend Council focuses on the Ladies, Juniors, Mens, Young Mens, and Active markets.