Contemporary Activewear Color, Womens & Mens, F/W 2018-19
If you merchandise or design activewear product this must-see report features themed color mood boards for apparel, accessories, and footwear markets. Find Moods that range from: Ice Breaker to Street Beat. Thanks to Design Options Inc, the color forecasting firm who is dedicated to bringing Southern California's unique aesthetic to the world.
Ice Breakers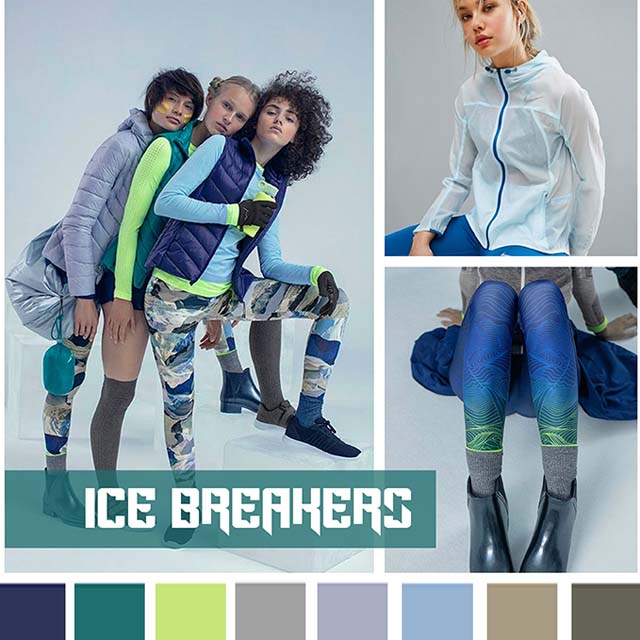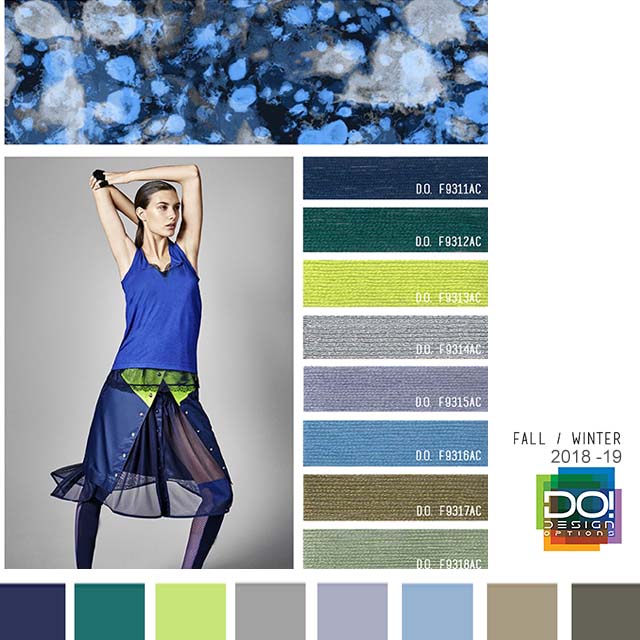 Ice Breakers
An array of cool colors that are both magnetic and profound. . . Hypnotic lime-greens and electrifying silvers, brimming at the rim with intoxicating and uncomplicated energy, are the center of attention. Joining forces, deep blue and emerald green, cleverly decipher a game plan to add fuel to party. The last of the group, camouflaged mossy greens and serene baby blues, adamantly observe its unreserved companions for the perfect moment to break the ice.

Boxed Rhythm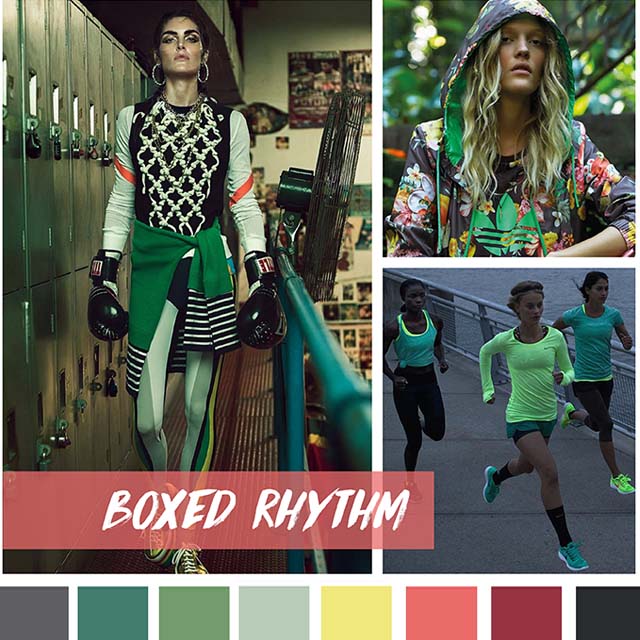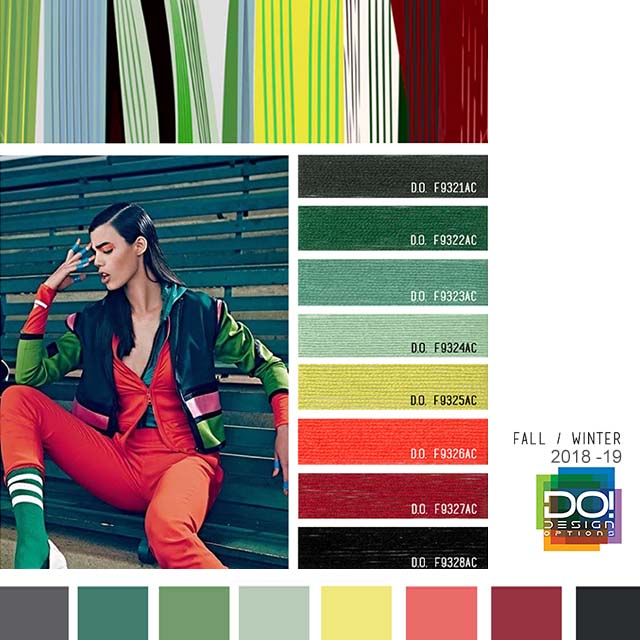 Boxed Rhythm
Weaving through the approach with raw energy. . . As soon as the bell rings, energy-boosting yellows catch fire igniting ambitious dark green with high expectations of success. Watch carefully as neon orange slips past with pompous optimism. Steer clear of the playful yet powerful jabs of mint greens. Observe as magenta exhausts and dizzies the component with limitless combinations and motions. Pay close attention to the right hook that blinds the fighter into a spotted sky made of ashy-black stars. A one on one match that will always triumph through boxed rhythm.

Team Player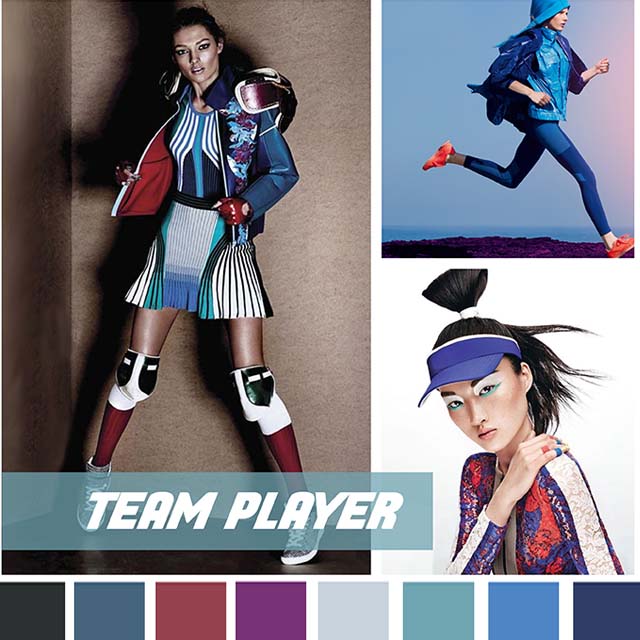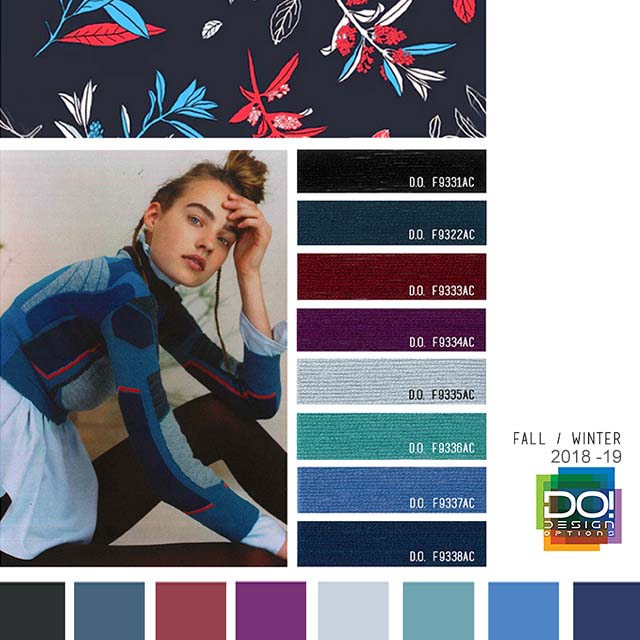 Team Player
A formation of colors ready to win. . . Bold plums inspire and motivate the group to rumble with power and in good spirits. Propellant rusty-reds ignite the fire within, while hidden black acts as the secret weapon. Fighting hand in hand, steel blues and glimmering silvers, add calculated finesse to the sport. Competing with strength and wisdom the darker shades of blue lead the team to victory.

Street Beat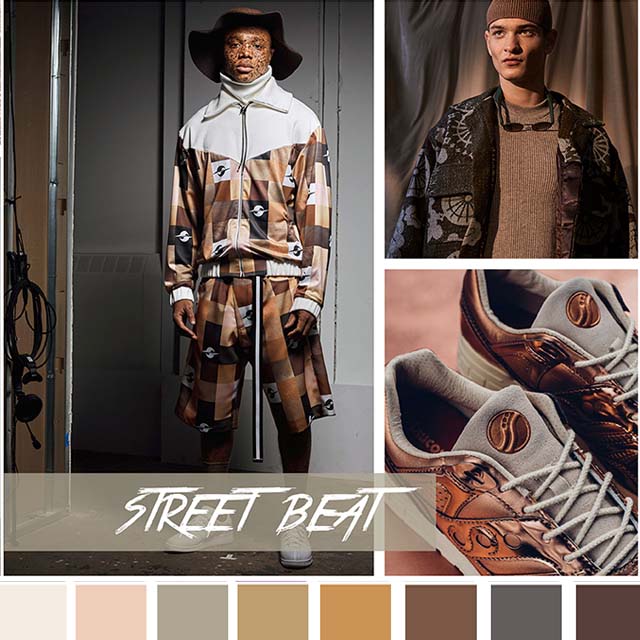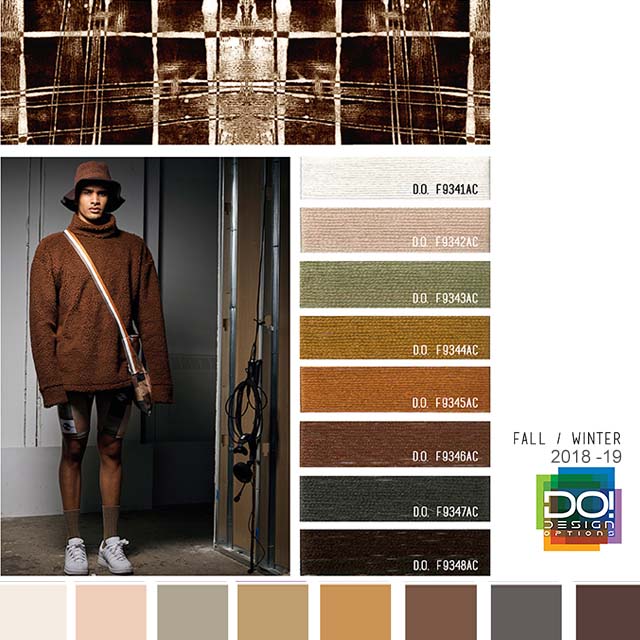 Street Beat
A range of natural colors with a complexion as wholesome as the color brown. . . The richest of browns start the melody off with structured stability and encourages unity and compassion. As the tune progresses, so does the dimension of hue. Light and tan browns heighten feelings of uncomplicated eternity while bits of blended green fortify unconditional love. Stylish and sophisticated, ivory adds flare to the catchy tune. Whites outline the candid and experienced prose that end the street beat with a heart-pounding bang.


MORE REPORT DETAILS
Design Options, has a global client base, filling the color needs of large retailers to small indie design firms. Design Options Inc is dedicated to bringing Southern California's unique aesthetic to the world. Its singular, cutting edge perspective, coupled with a comprehensive knowledge of the current marketplace, fuels the company's imaginative products and high-end consulting services.

RELATED REPORTS

RELATED CONTACT LISTS PRODUCTS